Best Cherry MX Brown keyboards
Cherry MX Brown switches are by and large the most popular mechanical switch people turn to today. Brown switches are often what people recommend for someone's first mechanical keyboard due to the characteristics of it that so many people love. It also acts as a great starting point if you decide you'd like to try a stiffer switch, clicky switch, linear switch, etc. In this guide and review, we'll take a look at some of the best mechanical keyboards you can get with Cherry MX Brown switches. Check below for a video demo of the brown switches in action and if you're unfamiliar with Cherry switches, checkout out our comparison guide here.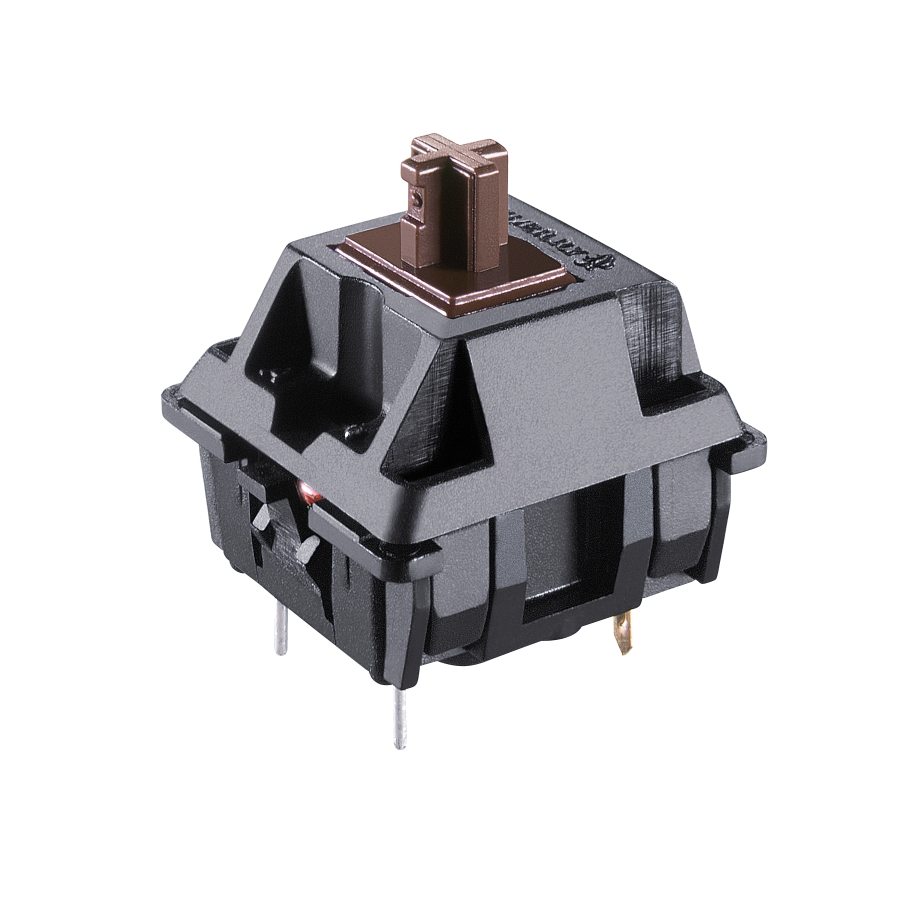 Many people try all the switches out there and still find Browns to be the best their favorite! Whether you're looking for your first mechanical keyboard or just looking for that perfect Brown switch keyboard to become your daily driver, we've got you covered! Let's take a quick minute and recap the characteristics of the Brown switch, and then talk about keyboards.
What Do Cherry MX Brown Switches Feel Like?
Cherry MX Brown switches are a tactile switch, which means when you press down on the switch, you will physically feel a bump when the keystroke is registered. In the below animation, you'll see that the "bump" that you feel occurs when the brown plastic clip on the back of the switch slides down past the metal spring.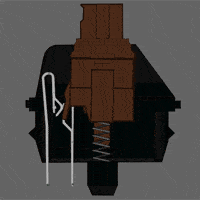 Overall, the Cherry MX Browns are a very light switch, meaning it doesn't take much force to press the switch down. It only takes 45 cN (you can read more about centinewtons and activation force on our switch guide). The tactile bump is pretty mellow, and many people find that they love the physical feedback for both typing and gaming alike, making it a great choice for an all-purpose keyboard.
What Do Cherry MX Brown Switches Sound Like?
Brown switches are not clicky, so unlike Blue switches, they don't have a high-pitched clicking sound that makes them sound similar to a typewriter. Brown switches make more of a "thud" sound, but they're not silent by any means. Check out the two videos below, both of keyboards with Cherry MX Brown switches. The build quality of the keyboard will also affect the sound the keyboard generates.
Best Keyboard with Cherry Brown Switches
Das Keyboard 4 Pro Soft Tactile
The Das Keyboard 4 Pro has consistently been named one of our best mechanical keyboards, so of course, it's going to show up here. The "Soft Tactile" model means Cherry MX Brown switches. The Das has excellent media control keys, a USB 3.0 hub, and an aluminum case that feel awesome and solid.
Check out our Das Keyboard 4 Pro review to get all the details.
Buy on Amazon
Read user reviews
Best Cheap Cherry Brown Keyboard
Rosewill RK-9000v2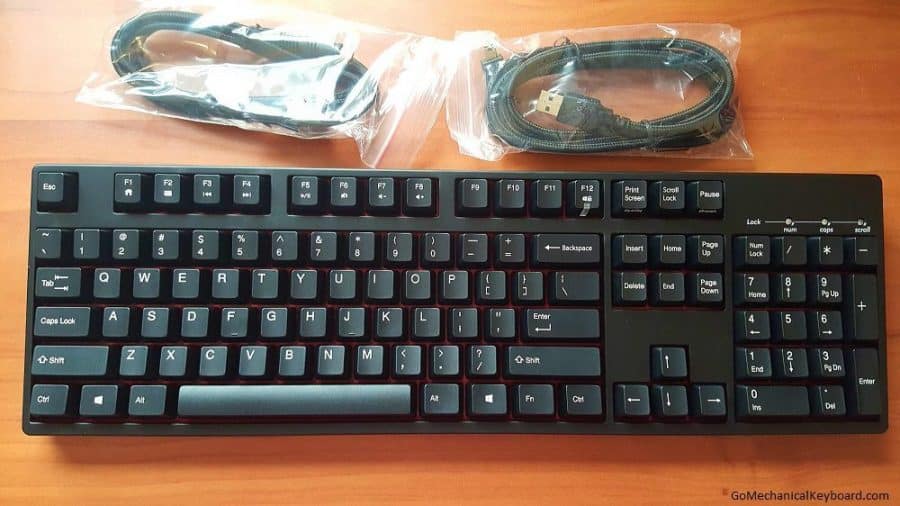 Here's another keyboard we absolutely loved when we reviewed it, especially at the price! You can usually find this keyboard for under $90, and sometimes as low as $80! For a reliable, minimalist keyboard you don't need to look much further than the Rosewill RK-9000v2.
The red backplate gives the keyboard just enough flair without going over the top. This is the perfect keyboard for you to take to the office, or keep in a home office where you want to maintain a professional look while still having high-quality Cherry MX switches. We have a hands-on review of the RK-9000v2 as well.
Buy on Amazon
Read user reviews
Best Gaming Cherry Brown Keyboard
Corsair STRAFE RGB
We've looked at all the gaming mechanical keyboards under the sun – from Corsair to Razer and everyone in between. For the money, we say the Corsair STRAFE RGB is the best value for all types of gamers.
Between the stunning RGB color effects (check the video below), the textured gaming keycaps, and the affordable price (compared to other RGB keyboards), the STRAFE stands above the rest. Of course, it's available with Cherry MX Brown switches!
Buy on Amazon
Read user reviews