Das Keyboard announces "Division Zero" gaming peripherals
Das Keyboard, makers of the Das Keyboard 4 Pro, has recently announced a new line of gaming peripherals, including a new gaming mechanical keyboard for gamers. The product line is called "Division Zero", and it will launch with a mechanical keyboard, mouse, and mousepad.
The biggest news of the Division Zero X40 Pro mechanical keyboard is the new "Alpha-Zulu" gaming switch they've created. In a race to the shortest switch started by Razer who shortened their Kailh switch actuation distance to 1.9mm (standard Cherry MX switches have ~2.2mm) , these Alpha-Zulu switches boast an actuation point of 1.7mm.


The idea is the shorter the distance the key needs to travel in order to actuate, the faster your reactions which can be important in video games. In reality,  it's unlikely that half a millimeter is going to be a realized advantage.
It's not known yet who is making these switches, but it's likely a Chinese Cherry MX knock-off brand. Our money is on Greetech, as they were the switch manufacturer used in the Das Keyboard 4C.
The Alpha-Zulu switches will come an Olive and Mustard variety. Olive is linear, like Cherry MX Reds. Mustard is described as soft-tactile, so it will likely be compared to Cherry MX Browns.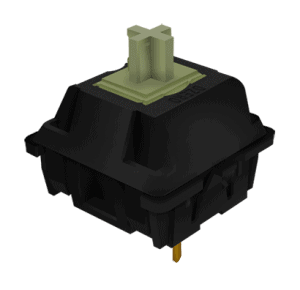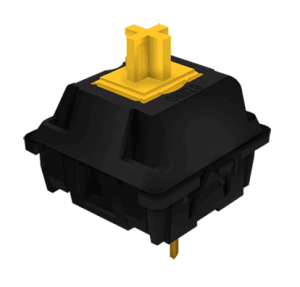 One other interesting innovation the X40 Pro is the ability to interchange the aluminum top panels. They appear to be held in place by a set of screws that allow you to replace the top panel as desired.
The X40 will also feature 5 dedicated macro buttons and red LED backlights, making this the first Das Keyboard with LED backlighting.
The keyboard will have a gaming mode that disables the Windows key, and hotkeys for media controls. Built in the back of the mechanical keyboard is one USB 2.0 pass-through, and audio/mic pass-through jacks.
One thing we're glad to see is flip-down feet to adjust the angle instead of the terrible magnetic ruler on the Das Keyboard 4 series.
The keyboards are shipping now!