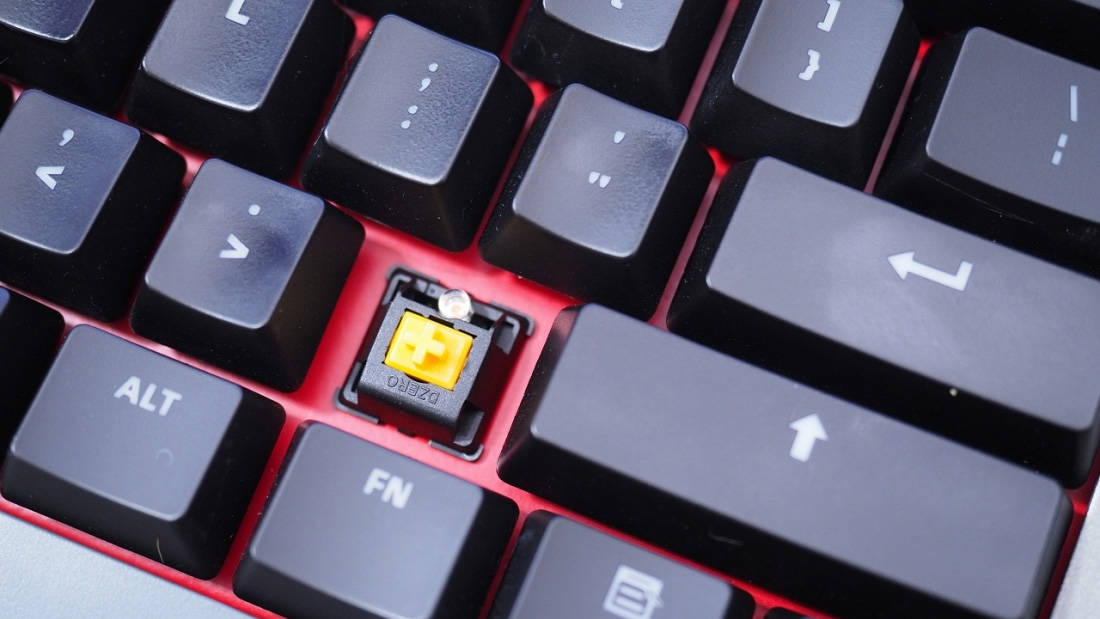 New mechanical switches of 2017
For the most part, the world of mechanical switches isn't too exciting. After all, Cherry MX switches – the most widely respected and sought after – have been around since the early 1980s.  Most of the other popular switches only look to emulate MX switches.
It's not often you get a bunch of new switch developments. During the past few years though, and especially 2016, we've seen some innovations and trends that warrant a round-up in case you missed any of them.
In no particular order, here's the mechanical switch news that we found noteworthy for 2016.
Das Keyboard & Division Zero New Switches
Das Keyboard launched a new brand of gaming keyboards this year dubbed "Division Zero". With this new brand of keyboards they announced their own branded "Alpha Zulu" mechanical switches.
A trend emerged in 2016 that Division Zero was at the head of, and that trend was shortening switches in an effort to market to gamers looking for a competitive advantage.
One of the key changes they made with these switches was shortening the travel distance of the switch to the actuation point compared to most other Cherry MX switches. Cherry MX switches typically have a travel distance of 2 – 2.2mm, and the Alpha-Zulu switches have a travel distance of just 1.7mm.
Division Zero claims the shorter travel distance will translate to faster reactions for gaming, but we haven't seen real science behind just how many milliseconds such a small difference would make.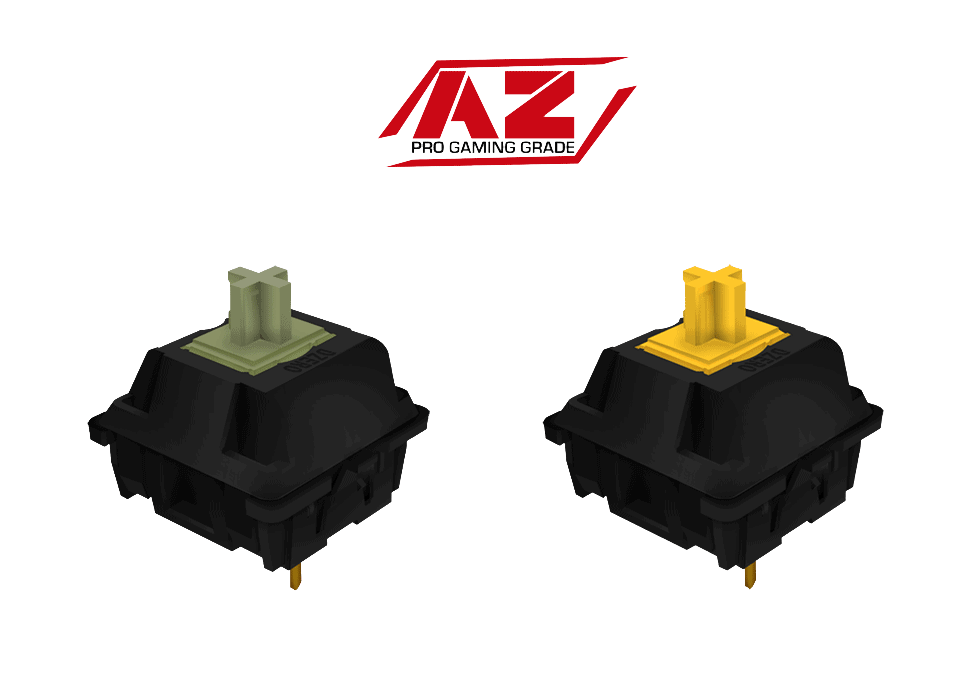 The two switches they released were named "Olive" and "Mustard" with MX stems to match the color.
Alpha-Zulu Olive switches are linear and essentially Cherry MX Red clones. Mustard switches are tactile, like Cherry MX Brown switches.
In June, Das Keyboard announced another new, exclusive mechanical switch called "Gamma-Zulu" which will be in their cloud-connected 5Q keyboard. The Gamma-Zulu switches are similar to Cherry MX Brown, but has another short actuation point at 1.5mm. Das Keyboard also claims the switches will be rated to withstand 100 million actuations, about twice of what Cherry MX switches are rated for.
Cherry MX Speed Switches
Not to be outdone by any other gaming switches, Cherry released a new "Cherry MX Speed" linear switch that is currently exclusive to Corsair's Rapidfire line of switches (checkout our Corsair K70 RGB Rapidfire review for our full thoughts on these switches and some video of them in action).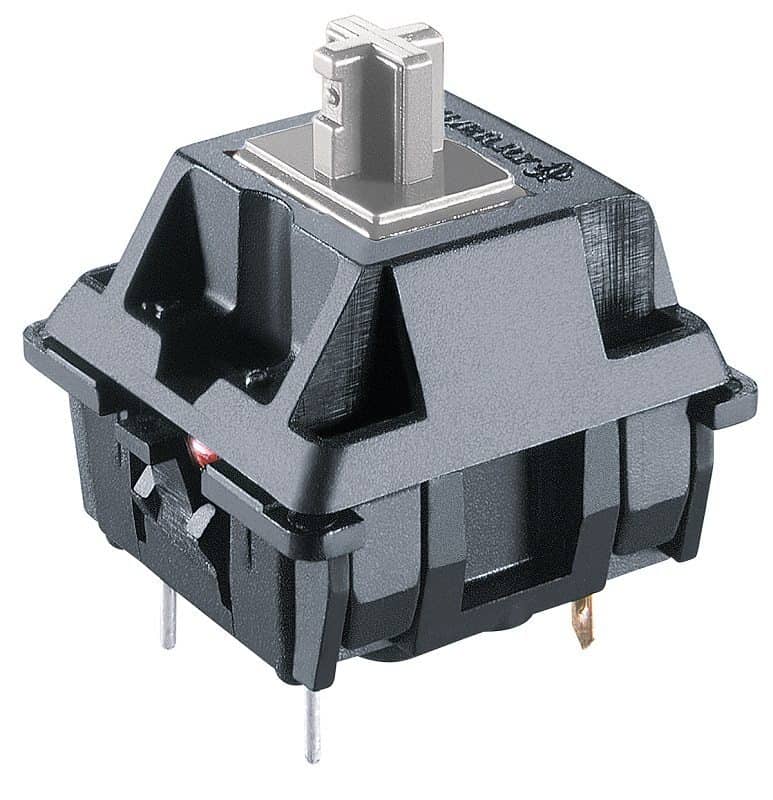 This new line of keyboards shouldn't be confused with CoolerMaster's Quickfire products, which use other MX switch varieties.
The big change with Speed switches are the actuation distance are taken to the lowest of lows of any mass-produced switch – just 1.2mm to the actuation point and the same actuation force as MX Reds. We think this will be the end of the line as far as shortening actuation distance goes, but we'll have to wait and see what 2017 holds.
These switches may also be known as "Cherry MX Silver", not to be confused with Cherry MX Gray.
Flaretech Optical Switch
The Adomax Flaretech optical switches were first shown off at Computex in 2015, but it wasn't until this year that a major keyboard – the Wooting One – announced they would be using these switches!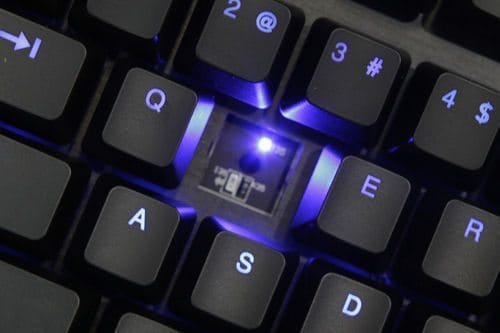 Unlike regular mechanical switches that have a set actuation point, these Flaretech switches are analog – meaning they can measure just how far the switch is being pressed in many increments.
One of the biggest selling point of these switches so far is for gamers. Theoretically, these switches would allow you to do things like controll the throttle on a car in a racing game similar to how the triggers of an Xbox controller would.
If you want to see how this translates to gaming, you should read this blog post by the Wooting team. The keyboard will switch between a Gaming and Typing mode.
While in Gaming mode, you can configure some of your keys to basically act as an Xbox controller. So when you're pressing your WASD keys, the computer will read it as if it's the left analog stick from a game pad.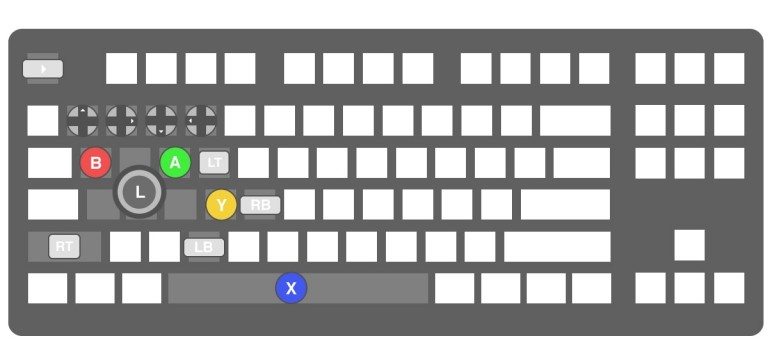 Another big advantage of these Flaretech switches is that they are modular in design – you can easily swap them in and out of a keyboard without any soldering or technical knowledge.
You can also adjust the actuation point if you wish to anything from 2-4mm of travel distance.
The Wooting One is scheduled to be delivered in February of 2017.
Razer Low-Profile Switches
Finally, Razer announced a low-profile mechanical switch which they claim to be the first of its kind. The switch debuts in a tablet keyboard for the iPad.
These switches have a total travel distance of 1.6mm, actuation point of 0.9mm, and operating force of 70cn which puts them towards the upper-end of switch stiffness.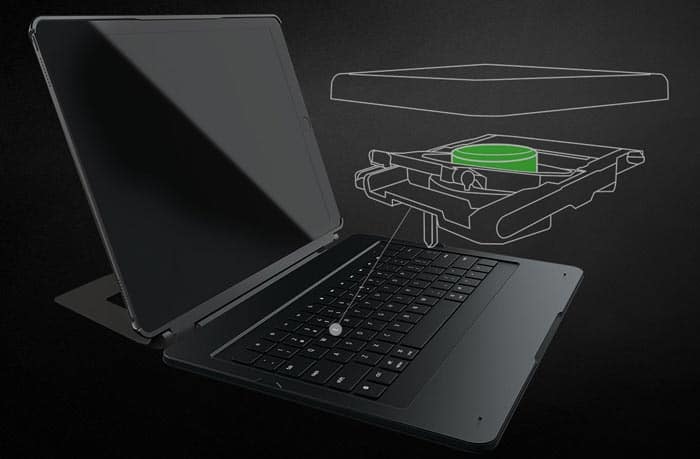 Looking at the diagram of the switch, they appear to be a kind of scissor switch with a spring instead of a rubber dome.