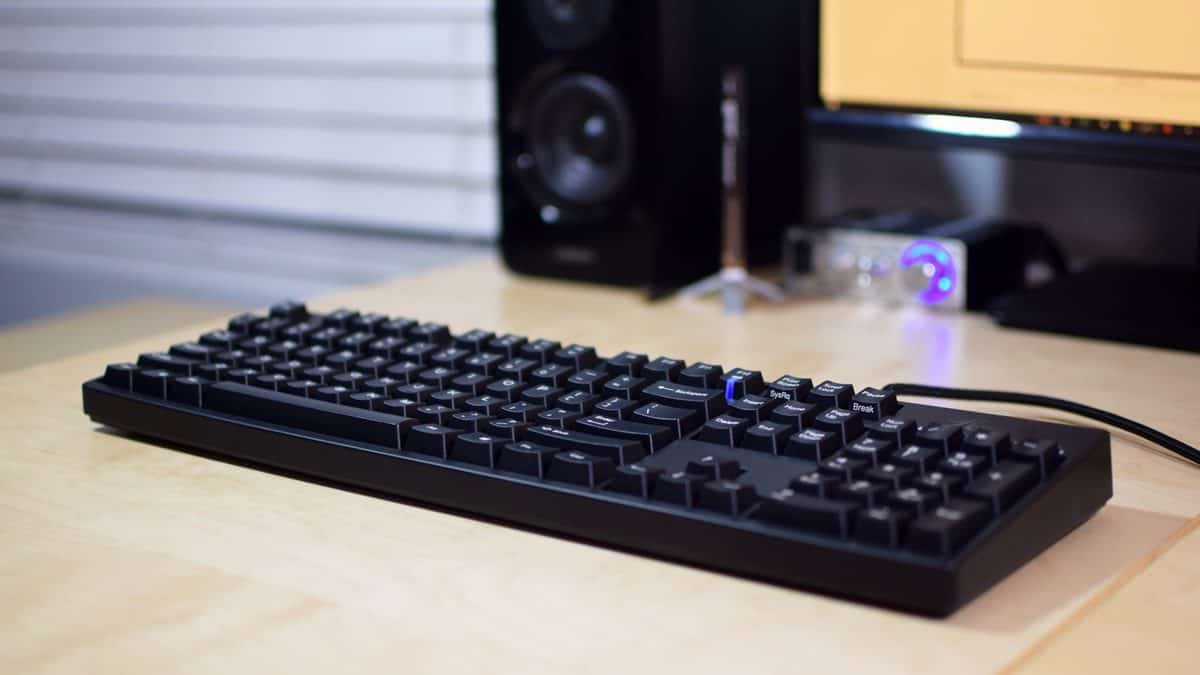 Best quiet mechanical keyboard for the office 2017
The clicking and clacking of a mechanical keyboard can be music to your ears – but more than likely, the non mechanical keyboard enthusiast at your work place won't hear it that way. What sounds like fine engineering and delightful audio feedback to you may sound like annoying chatter to your office coworkers. Some of the best keyboards on the market are pretty quiet, but even they might have some competition from models in this article.
This is why you need a great quiet mechanical keyboard or the right equipment to make one quiet.
The last thing you want to do is drop $150+ on a new mechanical keyboard to bring into work, only to be banned from using it due to complaints. To help you avoid the drama, we're going to give you a guide to finding an office-friendly mechanical keyboard!
If you'd like something programming specific, we have a list of the best mechanical keyboards for programming.
Work Friendly Criteria
Cherry MX Red or Brown switches. These are the most quiet of the Cherry switches with similarly low actuation force. The Brown switch gives more feedback on your keystroke, letting you know through touch that the key press has been registered. Many people prefer Brown mechanical switches for typing.
O-Rings. You should view these as mandatory. They make a huge difference in sound levels, as well as improving the typing experience by most people's opinion. It will probably take you about 30 minutes to put these on your entire mechanical keyboard which isn't bad. We have some other mechanical keyboard accessories to help you as well.
Professional Look. You probably don't want to buy a flashy gamer-geek keyboard to bring to work, since you don't want to distract yourself or other employees. You'd also run a higher risk of having your flashy mechanical keyboard stolen if you leave your keyboard at work overnight, so we want to stick with minimalist or ordinary looking keyboards.
The Office Keyboards
Here's some great mechanical keyboards we think fit the above criteria and are quiet enough to be taken into consideration at the office.
Das Keyboard 4 Professional
The Das Keyboard 4 Pro is one of the best looking mechanical keyboards you'll find, hands down. The keyboards looks like it belongs in an executive office, but will be right at home in any office scenario. We recommend installing the blue O-rings on these keys, as the Cherry MX Brown switches aren't exactly silent, but they are quiet enough for a work environment.
You'll certainly get a lot of compliments (and jealousy!) from your coworkers when you bring this to the office.
Check out our review for more information.
Buy on Amazon
Read user reviews
CM Storm QuickFire Tenkeyless
This keyboard is a great choice if you plan on taking your mechanical keyboard in and out of the office with you due to its compact size. Losing the numpad may be a deal breaker if you work with numbers all day. Available in either Red or Brown switches, the only downside I see with this keyboard is the keycap font is a little too "futuristic" for my taste.
Try to get this with red or brown switches for, the blue will be very loud for an office environment.
Buy on Amazon
Read user reviews
CODE Illuminated 104-Key
Here's a great choice if you want more style and backlighting in your work mechanical keyboard. Also available in tenkeyless, this keyboard uses Cherry MX Clear switches, which have a tactile feel similar to Brown, but with a heavier actuation force. CODE uses a detachable micro-USB cable, which would make transportation easier between home and the office.
If you're interested, we have a review that you can use to learn more.
Buy on Amazon
Read user reviews
Rosewill RK-9000v2 Mechanical Keyboard
The Rosewill RK-9000v2 is a great low-key mechanical keyboard that will blend right in to the office space. It's available in 4 different Cherry MX switch types – Red, Black, Blue, and Brown, but you should look to stay with the Red or Brown for the office. While this keyboard won't be a conversation starter, it will deliver a quality quiet mechanical keyboard experience.
Read our review if you'd like to know more.
Buy on Amazon
Read user reviews