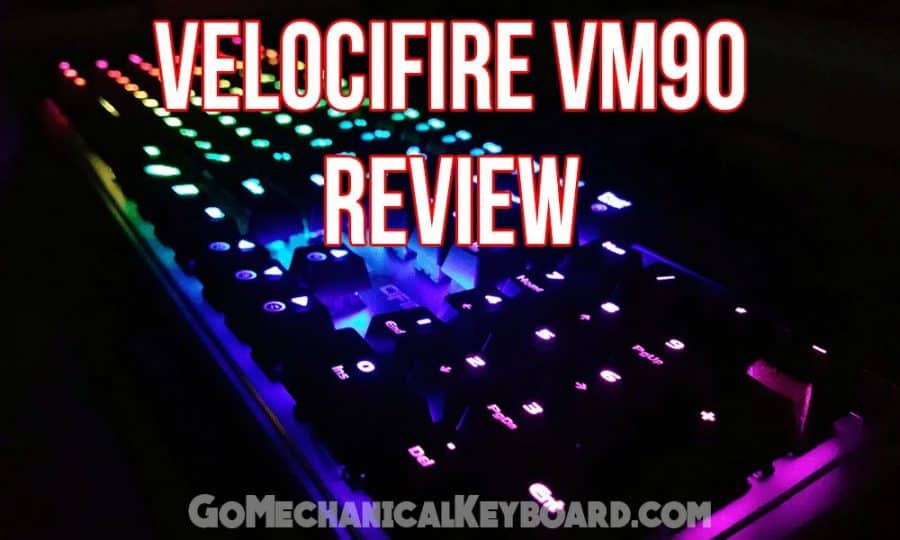 Velocifire VM90 review
Buy on Amazon
Read user reviews
Velocifire VM90 Overview
Kailh Black or Blue mechanical switches.
RGB backlighting.
Media control hotkeys.
12 different lighting modes.
USB pass-through port.
Velocifire is a new gaming company, and today we're taking a look at their VM90 mechanical keyboard, which is the big brother to the Velocifire VM30 we reviewed earlier.
The VM90 is an RGB backlit keyboard available in Kailh Black or Blue switches.
Velocifire VM90 Unboxing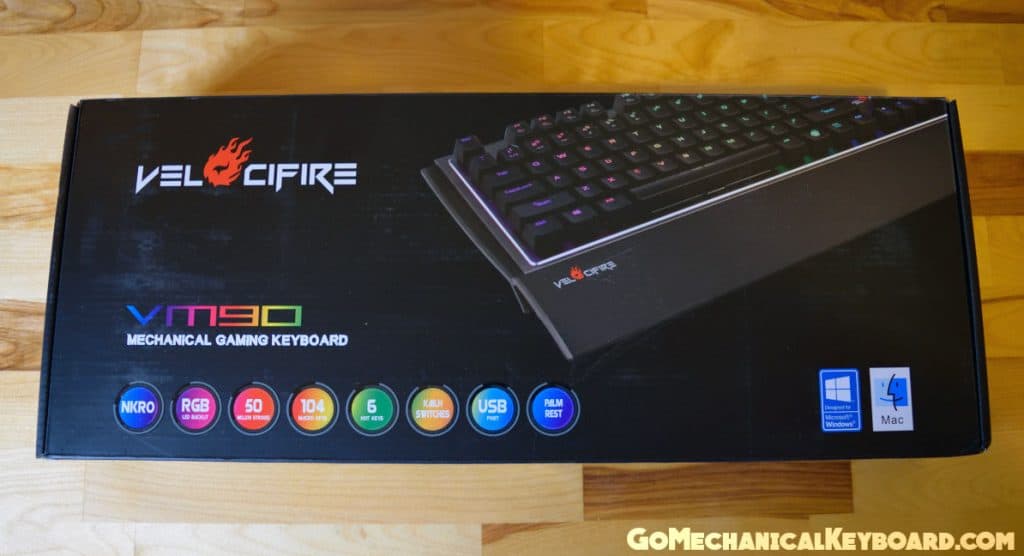 Velocifire is a very new company looking to make their name in the gaming market, and the VM90 is their 2nd keyboard available. The packaging is very clean and professional.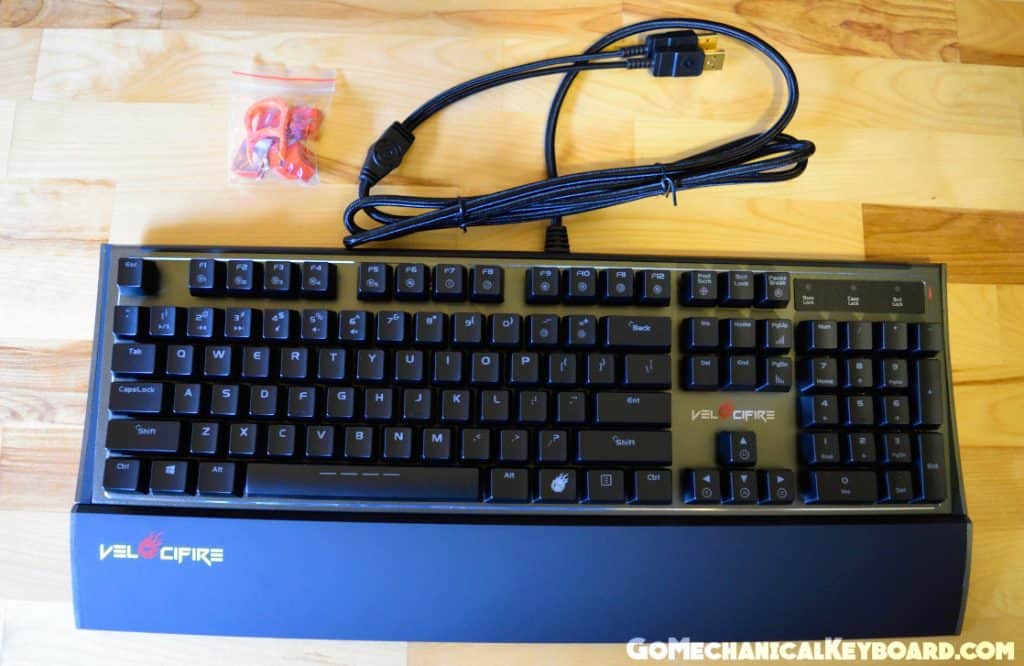 The Velocifire VM90 comes with a detachable wristrest (that attaches via magnets!), a keycap puller, and 4 red keycaps (arrow keys and Fn key). This is a mechanical keyboard aimed at gamers.
Unlike the VM30, this keyboard does not have a routable USB cable. It does have two USB plugs you'll need to connect to your PC if you want the full functionality of the keyboard. One is for the keyboard, the other is for the USB pass-through port. The VM90's USB cable is non-detachable. On the bottom you have two flip-out feet, and rubber pads to prevent sliding.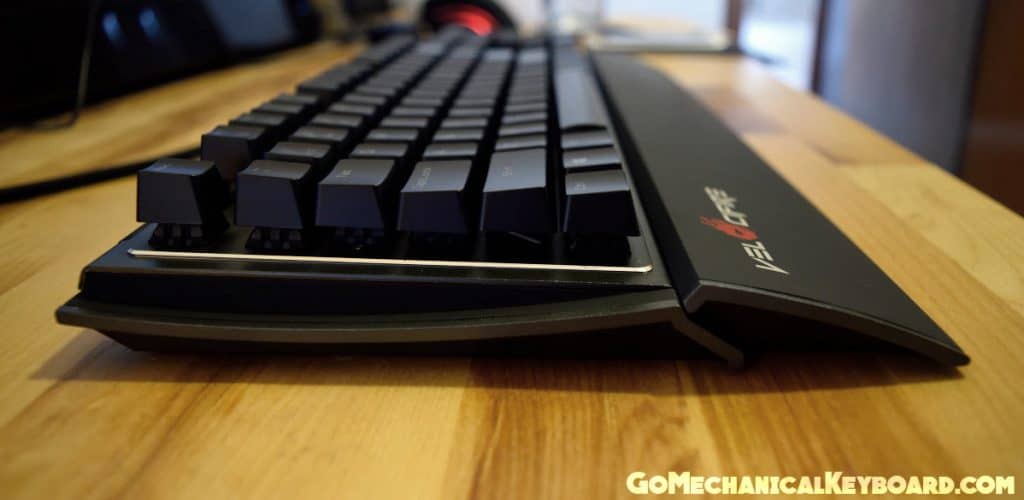 This keyboard has a nice key layout for great ergonomics. This makes for a great keyboard for typing.
Velocifire VM90 Keys and Switches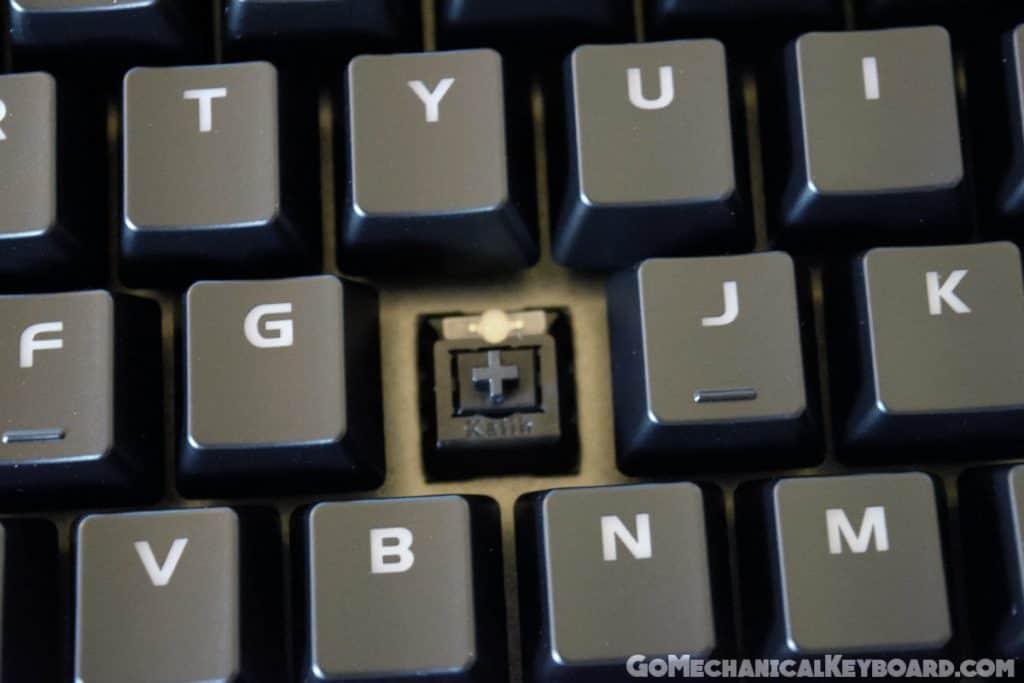 The Velocifire VM90 uses Kailh Black/Blue switches. The Kailh Black switches are very smooth and great for both typing and gaming. The LEDs are top-mounted on the switches, so the RGB color effects shine brightly and disperse well.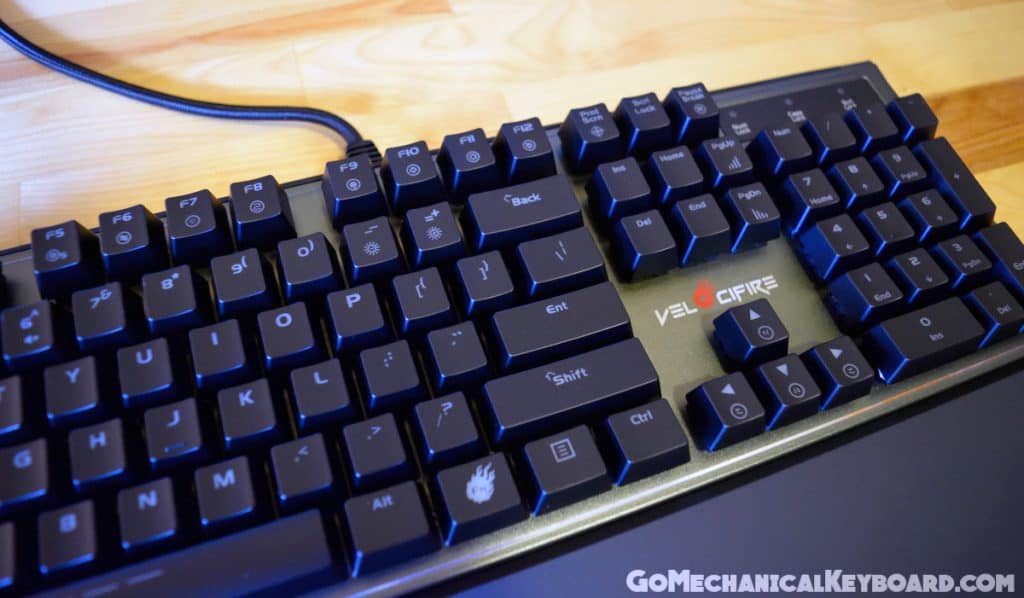 The keycaps are standard ABS plastic which are great for durability. The font on the keycaps are bold more plain than the stenciled look of the VM30. We prefer the cleaner look of the VM90.
In our typing test below you can hear the Kailh switches in action.
Velocifire VM90 Backlighting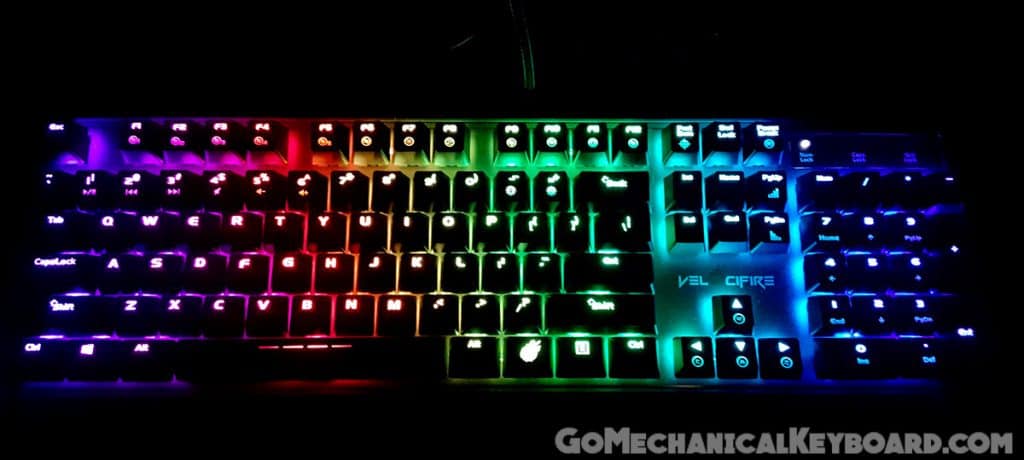 The VM90 comes with full RGB backlighting and 12 different lighting effects. These include modes like wave, raindrop of random colors, static single color, pulsing colors, reactive, sidewinder, ripple, spectrum, vortex, spotlight, and radar.
You can also customize 5 different customizable-by-key lighting profiles and customize the brightness and movement speed of the LED effects.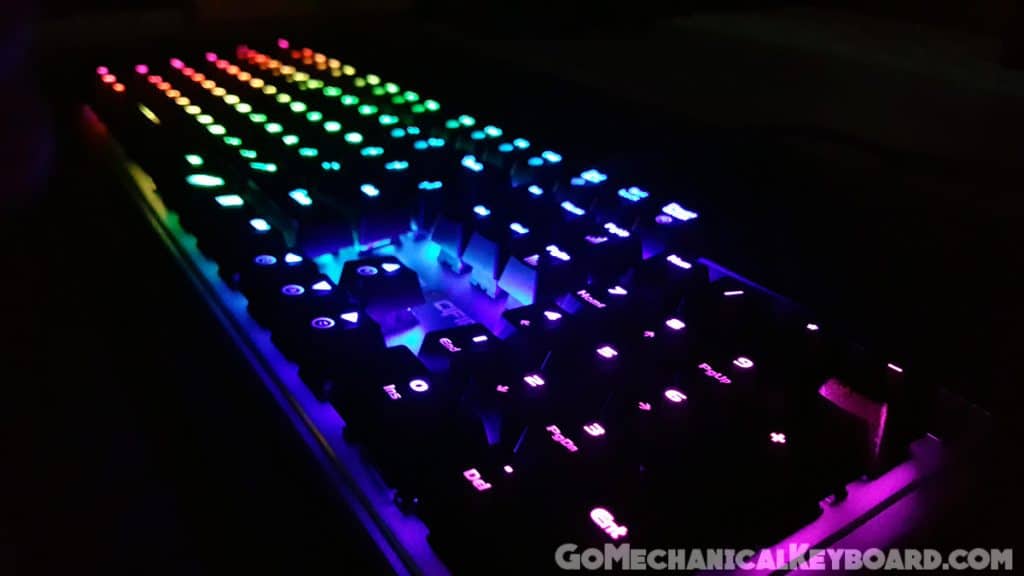 VM90 Software
You can download the Velocifire VM90 software here which will let you control the backlighting with great precision. You can also set macros from the software as well.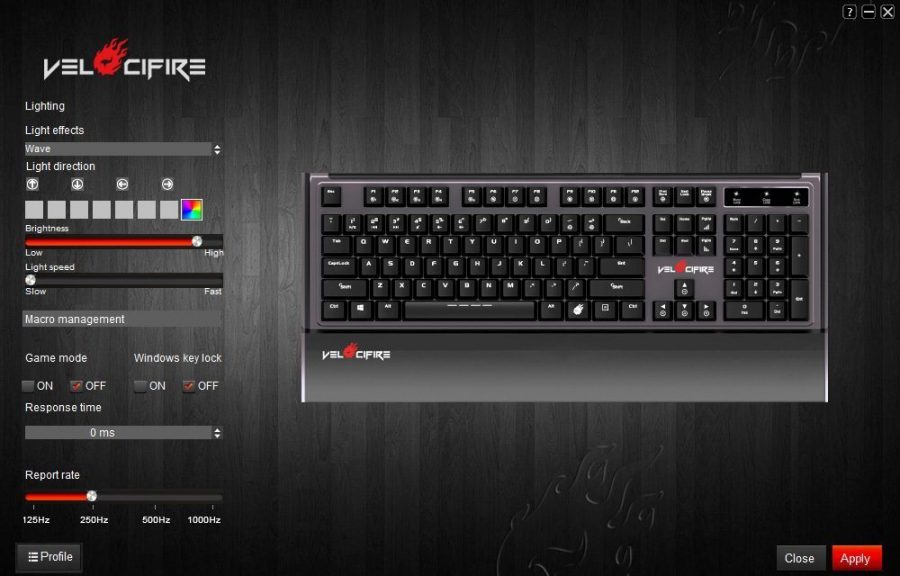 Velocifire VM90 Mechanical Keyboard Overall Verdict
The Velocifire VM90 is a solid RGB mechanical keyboard, especially if you're looking for something with Black switches. The magnetic wristrest and USB pass-through port give this keyboard some great features for the price.
Buy on Amazon
Read user reviews