GoMK: Mechanical Keyboard Giveaway – Velocifire VM01
UPDATE: Our winner for this giveaway has been announced! Thank you all for participating in our mechanical keyboard giveaway contest. Follow us on Facebook for updates regarding future giveaways.
—
GoMK has been doing mechanical keyboard reviews since the very beginning. We strive to give our honest and detailed opinions about every mechanical keyboard we get so that you can make an informed decision and be a part of the mechanical keyboard community. One of the perks of being a reviewer of mechanical keyboards is that we sometimes get brand new samples to review. In these cases, we often give them out for FREE to our loyal readers via a random draw. See below for details on how to be eligible to win the Velocifire VM01 mechanical keyboard for free.
Today, we're happy to announce that we'll be giving away the Velocifire VM01! You can read our hands-on review of it here.
______________________________________________________________
Here's how to enter:
Like and follow us on our Facebook Page here
Tag a friend in our FB post – FB Giveaway post
Leave a comment on this post and make sure to fill in the email box in case you win!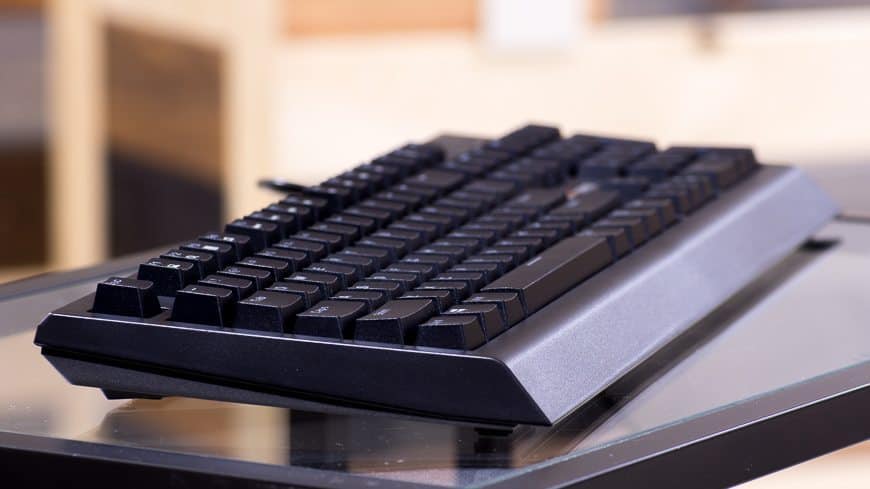 Deadline to enter – December 13th
It's important to give us your email so we can contact you if you've won. If you don't respond within 48 hours you will lose your opportunity for the mechanical keyboard.
______________________________________________________________
FAQ:
When will the winner be picked?
December 13th-15th depending on availability
How will the winner be determined?
First, we will check all of the names who met the above three criteria for entering the competition
After that, we will add those names to a random name draw
The person chosen will be the winner and will be contacted immediately
The person has 48 hrs to respond. If that person doesn't respond, he/she will forfeit the keyboard and we will redraw
How will the winner be contacted?
The winner will be contacted via email and/or FB chat if possible
What happens if the winner doesn't want the keyboard?
We will keep all of the names and redraw
Does the winner have to pay shipping?
We will pay for shipping IF you live in North America. Otherwise, you are responsible for all shipping fees.
You must also pay for all fees related to customs or taxes, if applicable.
Why are mechanical keyboards so special?
Mechanical keyboards put regular dome keyboards to shame. Check out our beginners guide here
I didn't win 🙁 but I am interested in cheap mechanical keyboards
Check out our list of the best mechanical keyboards under $50 here
The mechanical keyboard is new and will come in its original boxing. Disclaimer: it has been used a few times for review purposes.
Please feel free to leave a comment below!