Cutting edge mechanical keyboards at CES 2017
2017 is shaping up to be another great year in the mechanical keyboard world. In 2016 we were teased with several new switch types, which were pretty cool. CES 2017 delivered and exhibited a few of the keyboards containing them. We'll go over the most interesting models at the show.
Tesoro keyboards
GRAM SE Spectrum optical keyboard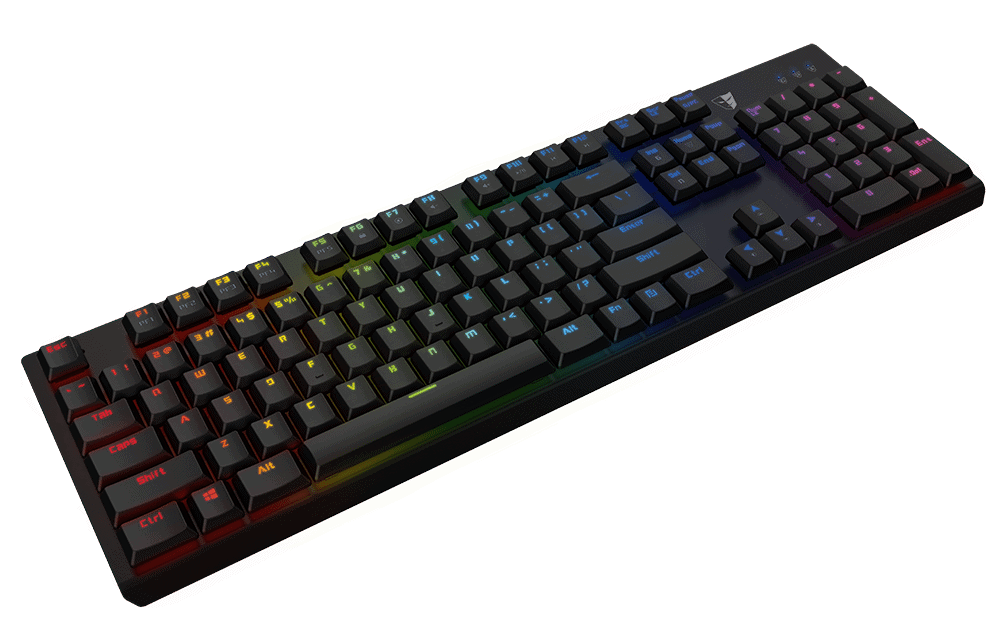 Tesoro went all out this CES, bringing the GRAM SE Spectrum keyboard to their table. It's an innovative model due to its optical switches, which were designed in house — not by Chinese manufacturers.
The sleek and minimalist keyboard also features hot swappable switches and waterproofing.
GoMK reviewed a keyboard with Tesoro's optical IR switches, and we think they're pretty cool!
Ultra slim prototype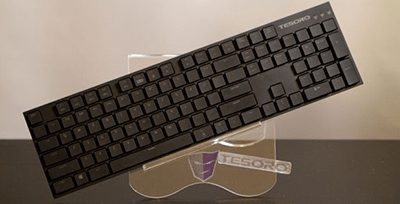 The other impressive keyboard at their exhibit wasn't even a production model. Sporting proprietary Gateron switches, their ultra slim keyboard prototype measures 12mm thick. I'm fairly sure that Gateron assisted with Tesoro's new switches to compete with Kailh's PG1350 series, which were also reported to be at CES.
Though the keyboard isn't much wider than a pen, its keycaps appear to be backlight compatible. I'm expecting the final product to support single color LEDs at the minimum. The case will need to be all metal, otherwise the keyboard will have an unhealthy amount of flexibility. Non-metallic cases could lead to warping with a product this thin, especially in hot environments.
Many keyboard enthusiasts are excited by the low profile switch movement, and I'm one of them.
Cherry MX Board Silent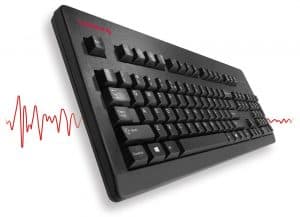 Based on the G80-3000, a Cherry mainstay that has been around since the 80s, the MX Board Silent features a switch line developed for Corsair. The switches use damping material at the top and bottom of their slider to muffle the clacking noises produced by mechanical keyboards. They are, in my opinion, the best factory silenced switch on the market due to keycap compatibility and consistent quality control.
To be clear, Silent switches won't completely silence a mechanical keyboard. They only reduce noise levels.
The MX Board Silent should handle gaming and office applications well due to NKRO, though its lack of backlighting may cause issues in dark game rooms. Regardless, it will be a while before the keyboard hits the North American market. The MX Board Silent will only ship with an EU international layout. In addition, a steep $150 MSRP will hobble sales in the United States.
Corsair K95 RGB Platinum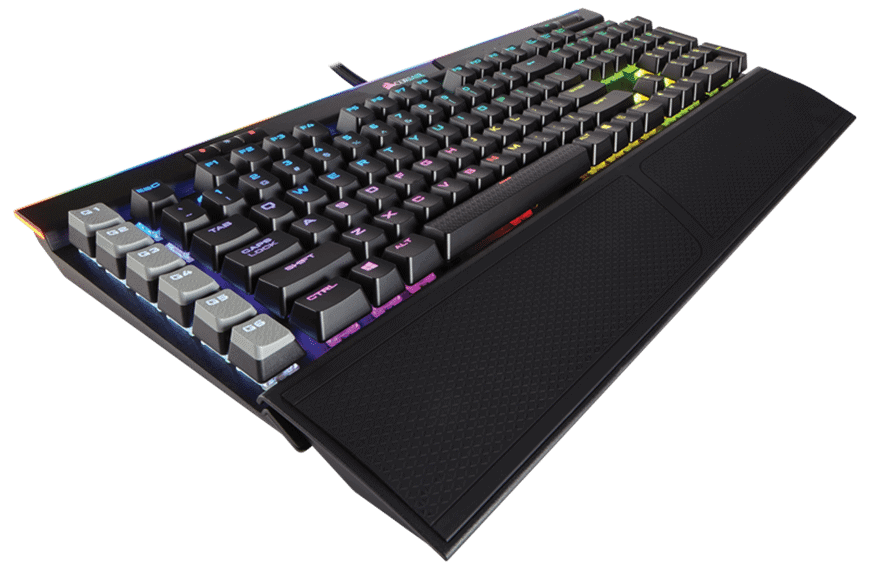 The Corsair K95 RGB Platinum is a lot of keyboard. It's Corsair's flagship (ha), so that shouldn't be surprising.
A brushed aluminum frame, complex RGB lighting system, macro key cluster, wrist rest, and numerous other features set the K95 P apart from base models. Two switches, the MX Speed RGB and MX Brown RGB, are available based on case color.
I have high hopes for this keyboard, but it needs to justify its (TBA but inevitably high) price tag in an increasingly competitive market.
Das Keyboard 5Q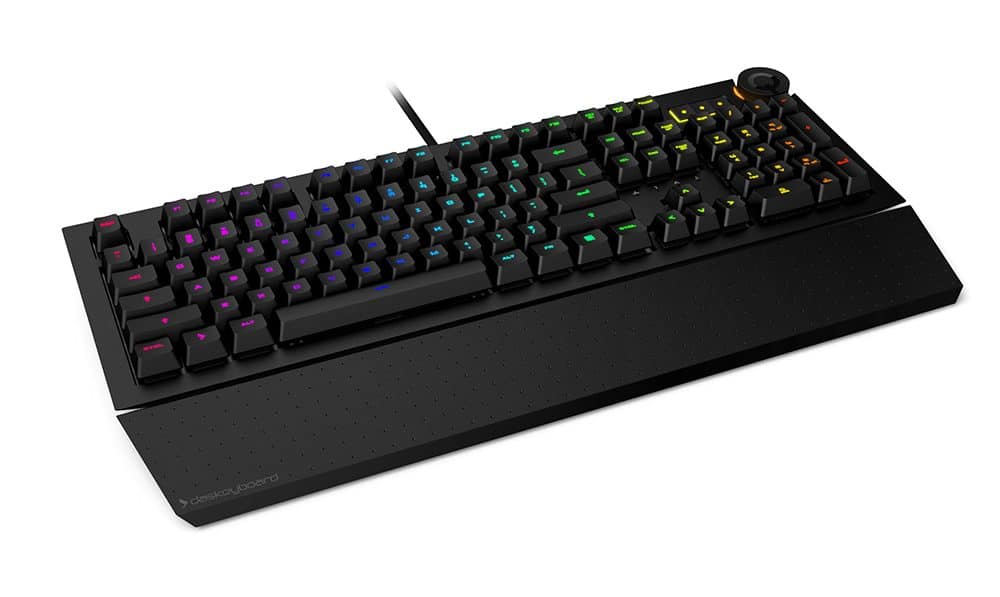 The Das Keyboard 5Q prototype was exhibited at CES. It has one major selling point: internet integration.
5Qs are designed to integrate per-key RGB lighting with real time updates from various sources, including Twitter and RSS feeds. An open framework will enable other sources to provide input as well.
Switch selection will be limited to Omron made Gamma-Zulu switches, which bear a striking similarity to Logitech Romer-G switches. That's terrible news for anyone who wants to use aftermarket keycaps, as they're totally incompatible with MX mount caps. If enough demand exists someone could design 3D printed adapters. That will take some time, though.
The 5Q will sell for $229 when it is released. You can expect to see it sometime in Q1 or Q2 this year.
Kingston HyperX Alloy RGB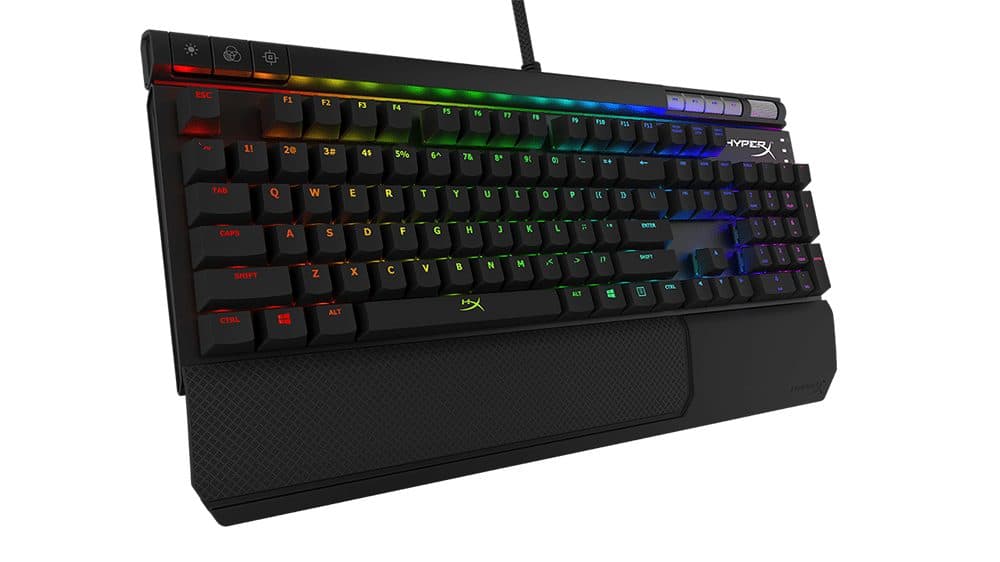 In a bold move last year, memory manufacturer Kingston chose to enter the peripherals market. Their newest offerings, the Cherry-based Alloy RGB and Alloy FPS, will target the gaming market this year.
The Alloy RGB makes several nods to Corsair designs, including a volume wheel at the upper right hand of the keyboard and a detachable wrist rest. In addition, a light bar runs along the top of the keyboard. We don't have much information on LED settings.
You should see the keyboard hit the market sometime around Q3 2017. They're pricing the RGB model at $150, which is pretty competitive.
MSI Vigor GK80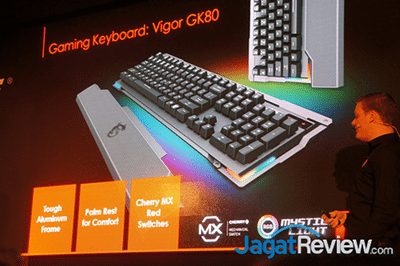 Information on the Vigor lineup, composed of the GK80 and budget GK70, is still quite scarce.
It's well known that it has an aluminum frame, RGB back/side lighting, a palm rest, and Cherry switches. Pricing and other information is still pending.
The GK80 differentiates itself from other major brands with some interesting stylistic choices, including a lowered bezel and an angular case design.
Patriot Viper V770 RGB
I think the Viper product line, which contains the V770 and V730, looks great. The speckled metallic finish is particularly attractive in a world of brushed options, though the massive logo is a bit off putting.
The V770 is a fully featured RGB keyboard with a spec list that mirrors most of the other RGB models exhibited at CES. In terms of pricing, it falls right in line at $150.
The only area in which the Viper series falls short is switches. They chose Kailh as their supplier. While Kailhs are alright, they fall short of Cherry and Gateron models.
Image credits:
Tesoro Blog | Tom's Hardware | Cherry | Corsair | BusinessWire | Tom's Guide | JagatReview | TechGage