New mechanical keyboard T-shirt!
Our "Mechanical Keyboard Club" t-shirt had a vintage, geeky feel that looked great and respected your favorite hobby. It was previously on Amazon.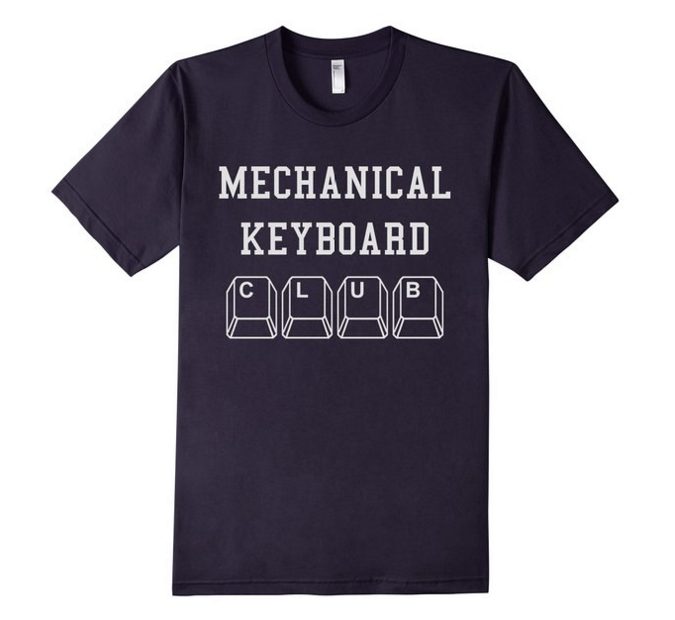 Unlike other "geek" shirts, this one isn't obnoxious, over the top, or embarrassing. It's not going to look dated in a year.
Leave some comments if you want to see it come back.