Vortex, since its founding in 2010, has pulled in a significant portion of the Reddit enthusiast market with its Pok3r (Poker 3) chassis. It's no shock. Vortex mechanical keyboards offer excellent quality and a number of form factors that are absent from the mainstream market. In this guide, we'll take a look at their mechanical keyboards, including their keycaps, and discuss what each option offers.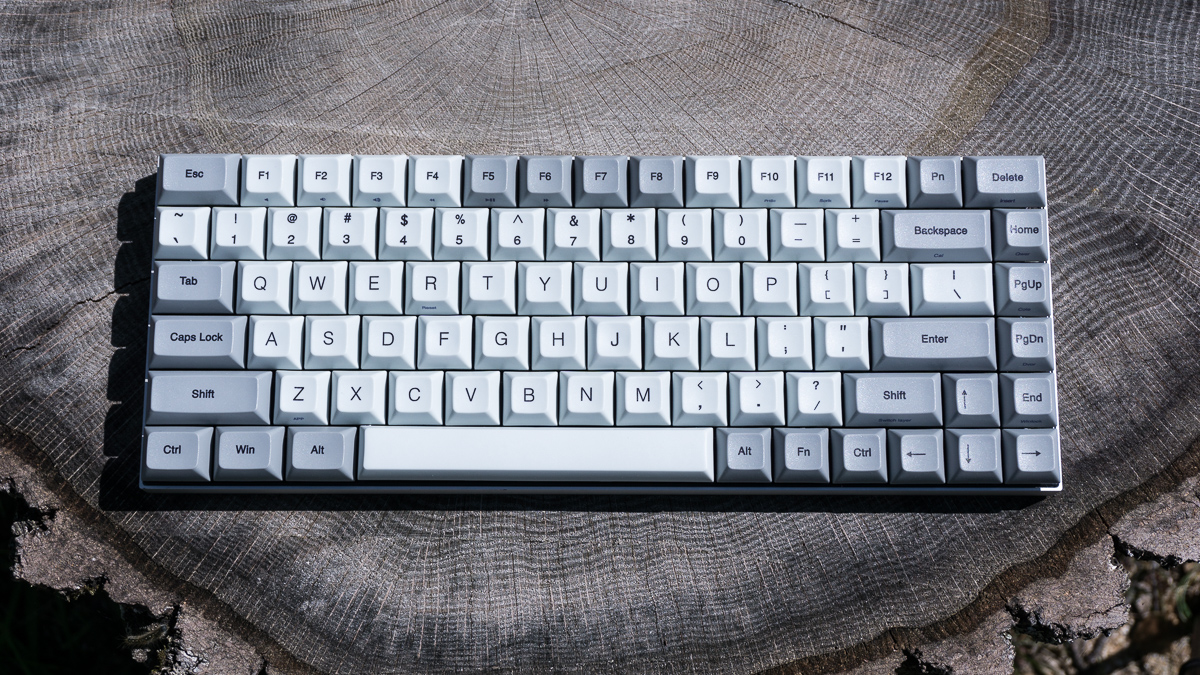 The Rac3 (Race 3) is Vortex's newest product. An aluminum case, 75% form factor, and dye sublimated PBT DSA keycaps set it apart from other offerings. The Rac3 also supports key programming, though its implementation isn't perfect. There are even a few extra keycaps, including RGB mods and Apple compatible keys, thrown in. All in all, it's a great package deal for everyday users or enthusiasts who don't plan on swapping its caps.
Read our review to learn more. The Vorttex Rac3 scored very well in our metrics!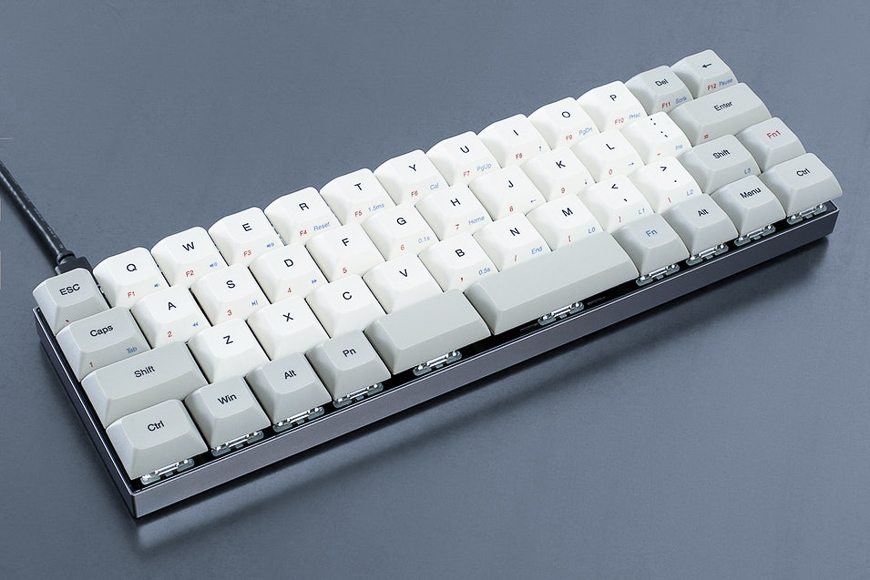 The Vortex Core is a 40% mechanical keyboard. Simply put, it is tiny. The Core shares the Rac3's qualities, such as DSA caps and a premium aluminum case, but its keycaps are slightly less alternative layout-friendly due to their dense front printed sub legends. Its size allows for easy transportation, and the split space bar adds a bit of functionality.
If you spend most of your time typing or gaming, the Core is an excellent laptop keyboard substitute. It's more difficult to make a case for it as an on the go office keyboard, as most data entry wizards would need to carry a separate keypad. The Core's layers aren't as optimized or programmable as keyboards like the Planck (a community created model).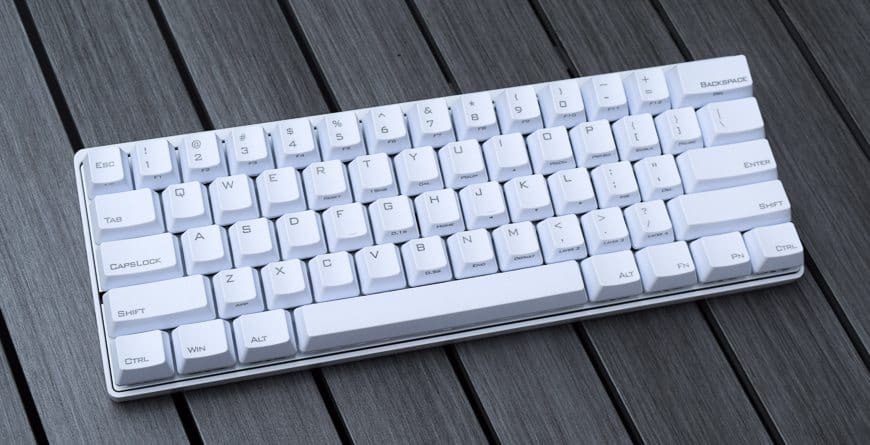 Vortex's Poker 3, or Pok3r, is the model that I've heard the most about. It's a common 60% form factor recommendation for new keyboard enthusiasts. Once again, Vortex's excellent build quality and basic programming features shine. There is also a black version if anyone is wondering.
The stock keycaps are, unfortunately, pretty bad. There are regular complaints about poor molding, legend wear (later versions use laser etched keycaps to improve durability), font, and thinness. That isn't a problem for most enthusiasts, as they replace the stock keycaps, but it is a significant setback given the mechanical keyboard's price. At least the keycaps are PBT, which improves their feel and shine resistance.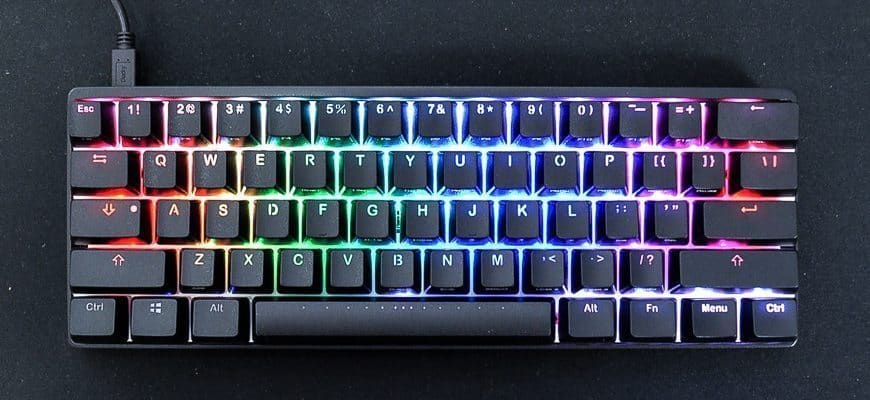 The Pok3r also comes in backlit and RGB variants that use in-house ABS doubleshot keycaps. Their legends won't wear off, but they will shine quickly in comparison to PBT keycaps.
I'm not terribly impressed with Vortex's RGB programming capabilities. The per-key lighting is more than adequate if you don't need access to billions of colors. If you do, or you want to program your own active effects, going with another brand is probably best. Some community conceived mechanical keyboards support extensive customization, but they tend to be expensive.
We have a Poker 3 RGB review up, so feel free to check it out. The monochromatic version is on Amazon.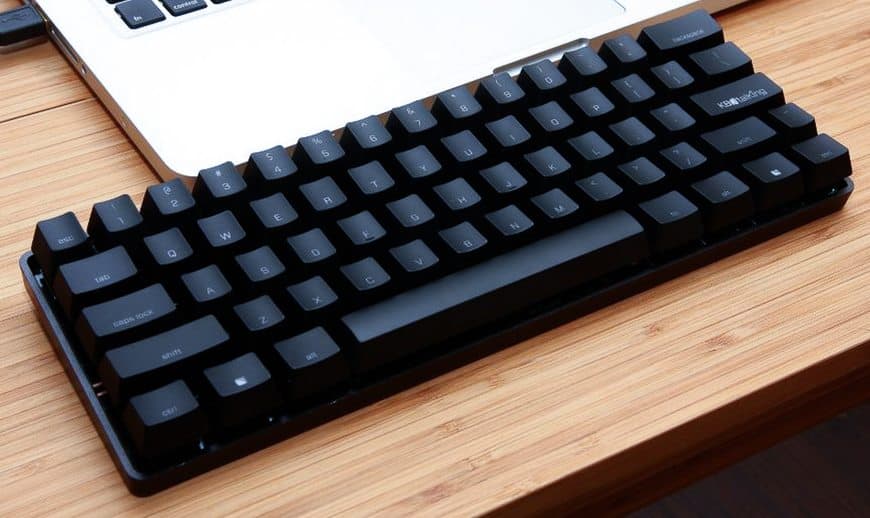 The Vortex Pure series seems to be stocked infrequently, and it is different from the Pok3r lineup in a few massive ways. The switches are PCB mounted, the function layer includes arrow keys, and the layout involves some nonstandard keycap sizes (which means that finding replacement caps will be more expensive or impossible, depending on which group buys you're looking at).
PCB mounted switches tend to feel a bit more bouncy. They're also more vulnerable to spills and grime, as the top mounted electrical components are easier to short. Vortex's standard metal case, however, is still present.
If you like its nonstandard layout, the Vortex Pure is worth considering. There's also a backlit version, though they're tough to find. If you aren't really into Pures, you should stick with the Pok3r or another standard 60% mechanical keyboard.
Vortex Keycaps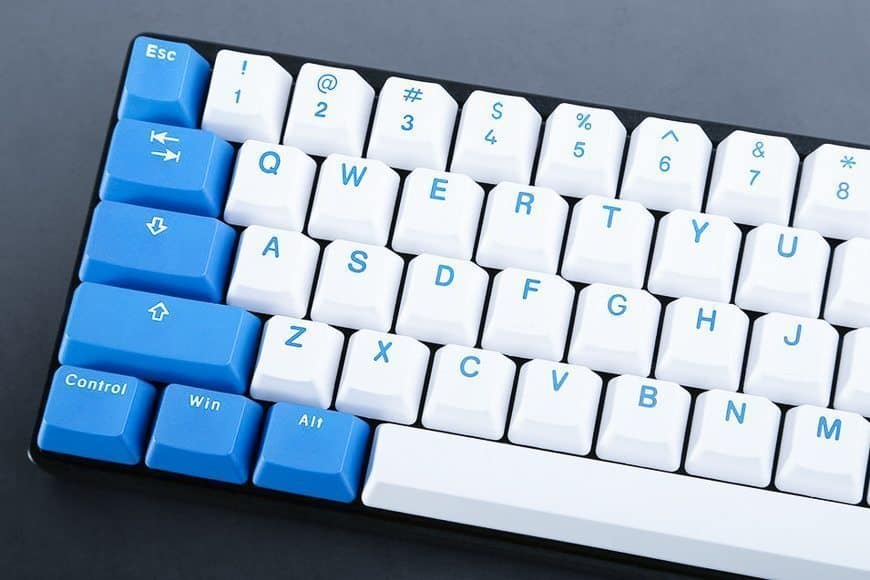 Vortex markets a wide variety of keycaps (from RGBY mods to full sets) but they generally aren't recommended in enthusiast circles. Most of Vortex's offerings are cheap, so that's a point in their favor. The company was also an early developer of doubleshot PBT keycaps. The problem with their caps is simple: QC can be a bit sketchy. I'm also not fond of the font. It seems a bit off to begin with and results in some line thickness variations.
If you're looking for cheap shine through or PBT caps, they're one of the few options out there. If you aren't working with RGB backlighting, it's probably best to stick with something more established. There are even some remarkably cheap PBT dye sublimated offerings from companies like Sentraq. In fact, I hope to review their black on white keycap set at some point in the coming months, as they're worth investigating.
That covers the modern Vortex mechanical keyboard and keycap lineup. If we missed anything or overlooked a feature, drop us a line in the comments. We're also interested in hearing your opinions and questions about the keyboards listed in this roundup. Twitter is a great way to get in touch.
Image Credits: Massdrop | Neowin | MechanicalKeyboards.com | Keychatter | Massdrop | Anonymous (featured)