Communication is the key to success in multiplayer gaming, with millions of gamers relying on voice chat software like TeamSpeak to strategize with teammates while they game.
In order to pull off advanced tactics in your team-based games, or even just to socialize, you'll need to get your computer set up with a gaming microphone. Check out my guide below for the best gaming mics for the ultimate gaming experience.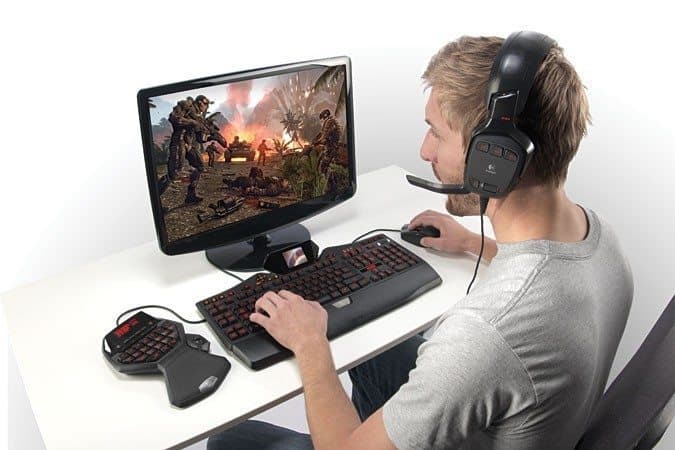 Most desktops don't even come with a microphone anymore, and trying to use a mic on a laptop will often result in terrible voice quality and too much background noise. The market for computer microphones is pretty crowded, so we sorted through the best of the best to give you the best 3 gaming mics of all time.
What Makes a Good Gaming Mic?
The most important thing about a gaming microphone is voice clarity. If your voice isn't coming across clearly, your friends won't be able to understand what you're saying and will leave everyone in the chat room annoyed and frustrated. To avoid that mess, we made sure to screen our recommendations for superior voice clarity.
Gaming microphones can come in a variety of different formats to suit your specific needs. Whether that's a free-standing mic on your desk or a mic that's part of a gaming headset, you can pick whichever option fits your style best.
Best Desktop Gaming Mic
Those who prefer to use a set of awesome gaming speakers instead of a headset will need a gaming mic that sits on their desktop rather than a headset. The AVerMedia Aegis Gaming Microphone is the perfect desktop mic for gamers, designed with gaming in mind.
No longer do you need a headset to avoid sound interfering with your mic! The AVerMedia Aegis features Digital Signal Processing (DSP) technology which suppresses the sound coming from your speakers while you talk for superb clarity. It has easy volume, mute, and DSP controls right on the microphone for on-the-fly adjustments.
You can download the latest Aegis voice software and be sure to update your drives after you plug the mic in for optimal performance. All things considered, this is probably one of the best budget gaming mics that you can get.
Best Gaming Headset with Mic
There's a ton of gaming headsets out there in the world, but the Logitech G230 Gaming Headset is a cut above the rest. For those that like headsets, the G230 has everything you need.
The headset is designed to be as lightweight as possible, allowing you to wear it for longer without feeling pains. The earpads are soft and durable, and the mic folds out of the way when not in use. Another great design feature is the swiveling earcups. The headphones can swivel to fit the angle of your head perfectly and swivel up to 90 degrees to sit flat on your desk when not in use.
Also a crucial feature making this a great gaming headset is the on-cable sound controls which includes a Mute switch and volume knob.
Best Multi-Purpose Microphone
If you're looking for a gaming mic that's going to pull double-duty for various other projects like streaming, recording musical instruments, podcasts, Skype calls, etc., you might be interested in something with more professional quality. If you're willing to invest more for this, the Blue Yeti is widely considered to be the best all-around microphone you can buy today in terms of quality and bang for the buck.
The Blue Yeti has various different recording modes for different situations, like you if only want to capture audio on one side of the mic or if you want to capture both sides for an interview, etc. There's an easy access mute button as well as volume control, and there's a port to plug in headphones to monitor what the mic is picking up in real-time.