The rise of tablets has made serious advances in mobile productivity. If you find yourself traveling around a lot whether it be for work or leisure, you may find yourself in need of a portable tablet keyboard to make life easier and more productive while you're on the road. Using the standard touch keyboard via the tablet can be very gimmicky and difficult to use. For a person traveling for work or who just likes to use tablets, we've gathered the best list of tablet compatible keyboards.
A touchscreen just doesn't cut it when it comes to any serious typing, and they also take away precious real-estate on your tablet's screen, hiding the content you really care about. By using a physical keyboard, you free up your touchscreen and give yourself a better, more reliable typing experience at the same time.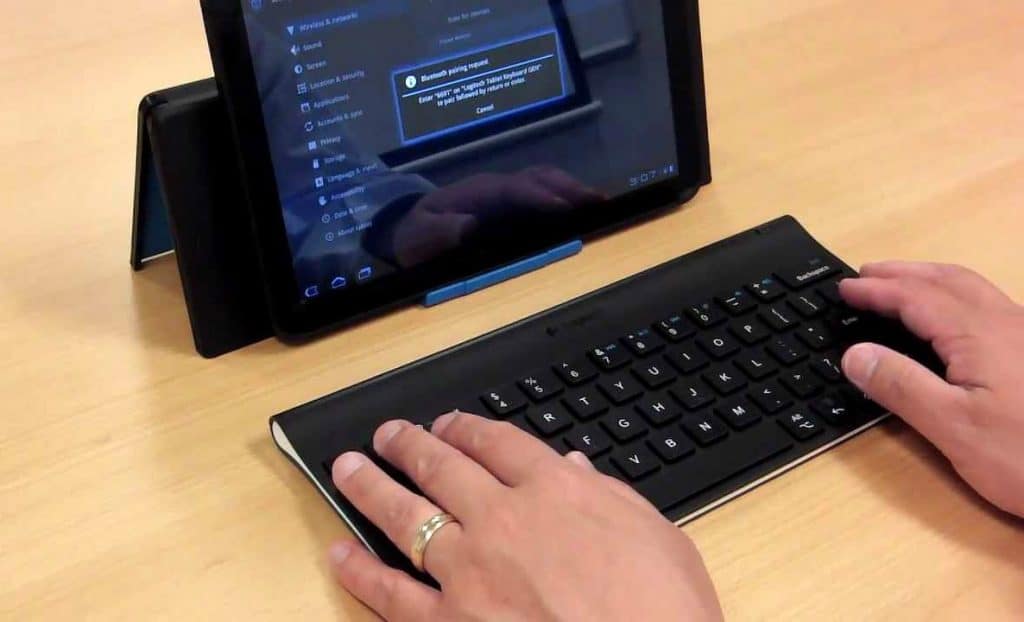 The Most Important Factors of a Tablet Keyboard
When you're deciding on which keyboard to buy, there are 3 main criteria you should think about. Read through the factors below and think about which is the highest priority for your lifestyle.
Device Specific. If you know you're only going to be using your keyboard for one device such as a Microsoft Surface or iPad, you may want to buy a keyboard that doubles as a protective cover. Some keyboards are designed to work best with one specific device. If you plan to use your keyboard with multiple devices, consider a universal keyboard.
Price. As with most electronics, you get what you pay for. You may want to factor in how often you'll be using the keyboard, how likely you are to lose/break it, etc when deciding how much to spend.
Comfort vs Mobility. You'll need to decide between getting a keyboard with a great typing experience, such as the POK3R, versus a thinner, more portable tablet keyboard like the Microsoft Foldable Keyboard (both featured below). One will give you a great typing experience, whereas the other will be much easier to travel with.
Let's dive into the best tablet keyboards for 2016 that will allow you to optimize your mobile experience for every kind of lifestyle.
Best USB Tablet Keyboard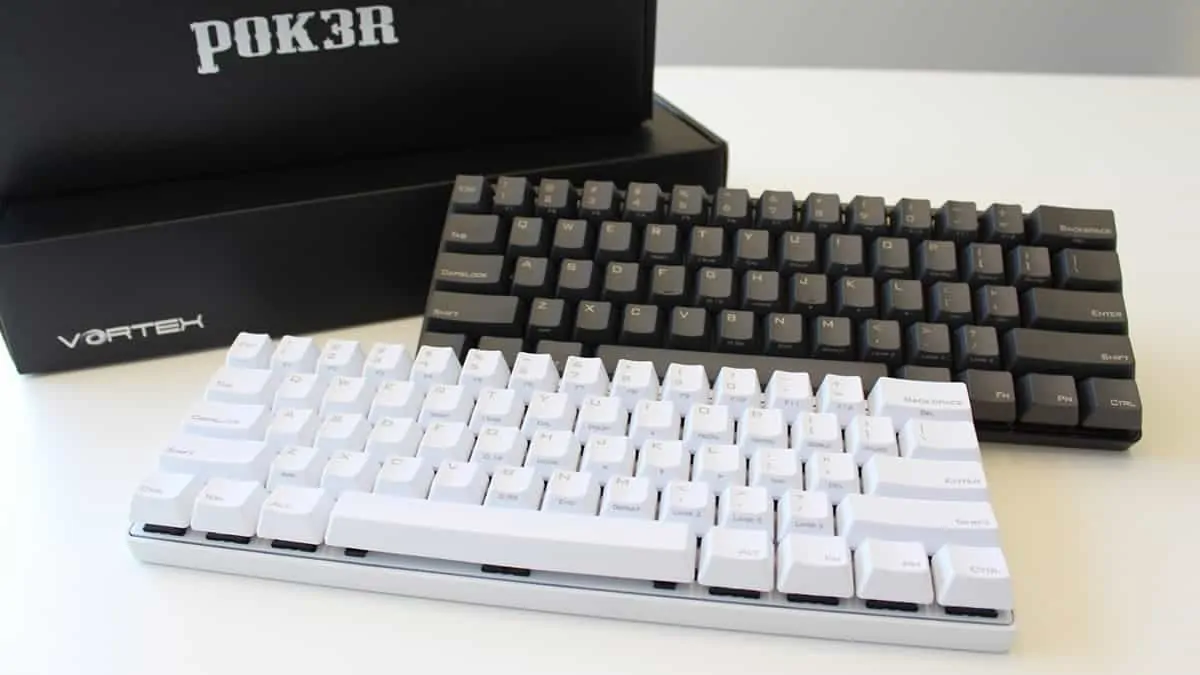 If you're lucky enough to have a tablet setup that gives you a USB input port, you should strongly consider getting a true mechanical keyboard! A 60% mechanical keyboard is your ideal layout for maximum portability, and the POK3R offers a ton of functionality in a tiny package. While not the lightest or thinnest option, it's best if you value the feel of mechanical switches. This is one of the few options that allow you to have the feel of a mechanical keyboard with a tablet!
Best Keyboard for Microsoft Surface Pro 4

When it comes to Surface Pro 4 keyboards, you truly get the best value by buying the official Microsoft companion "Type Cover" keyboard. It magnetically attaches to your Surface and doubles as a cover to protect your screen during your travels.
The Type Cover also features backlit keys, a two-button touchpad, and a unique mechanical switch developed by Microsoft for a very satisfying typing experience. Though it's more expensive than cheaper 3rd-party keyboards, you get what you pay for in this case. Though this tablet is compatible with other types of keyboards, I recommend this one as it is specifically designed for the Surface.
Best Keyboard for iPad Air

The Logitech Type+ keyboard/cover combo is a Bluetooth keyboard that will double as an iPad Air case. The cover doubles as a stand, allowing you to work similarly to a laptop. The integrated battery lasts around 180 hours, so you don't need to worry about it slowing you down often on the road. An excellent keyboard for increasing the functionality of a tablet.
Best Cheap Bluetooth Tablet Keyboard

If you're first and foremost on a budget, check out the AmazonBasics Bluetooth Keyboard. This slim, no-frills keyboard offers a Bluetooth connection to your devices with a 30-foot range. It's compatible with most Kindle and Android devices.
Best Foldable Tablet Keyboard
If space-saving is the most important feature for your tablet keyboard, then you'd be well off to look into a foldable keyboard. The Microsoft Universal Foldable Keyboard utilizes Bluetooth 4.0 technology to connect to any compatible device, which includes iPads, iPhones, Android, and Windows devices. Technology has really been picking up the pace in the keyboard world and foldable keyboards are one great example. Nowadays, you can get amazing functionality in such a tiny space.
This keyboard is spill-resistant, has a battery charge that can last 3 months, and is only 5mm thick! Foldable keyboards are really popular right now due to their minimalistic design and portability. Most people using tablets today are traveling or moving quite a bit. A nice foldable keyboard like this one is perfect for mobility.
Tablet Keyboard Summary
In the end, the best tablet keyboard is the one that fits your specific needs. It all depends on what devices you'll be using and whether price, mobility or typing experience ranks highest on your priority list. I've tried to cover a variety of different tablet keyboards on my best list and hope you find the right one for you. Please, let me know what you think in the comments below.