Greeting mechanical keyboard fiends!
We've got some fun news regarding keycaps today.
If you were willing to sign up for the Jellykey Constellation drop on Massdrop, then your shipment should be arriving very soon! Ours came in today and it looks as beautiful as promised. If you haven't signed up for Massdrop yet, you can get a free account so you can get in on future drops!
Jellykey Constellation Photos
We went with the Bellatrix blue keycap, which sparkles like mad in the sun.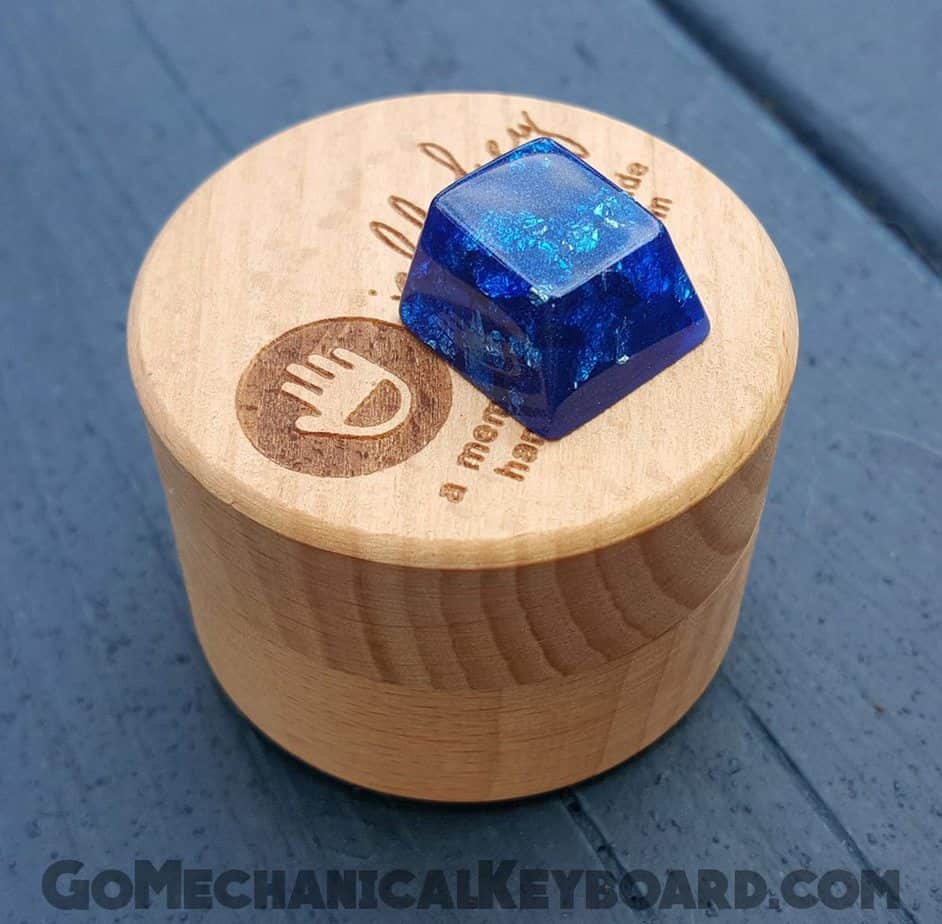 As you can see above, the little wooden container it comes in as a really nice touch.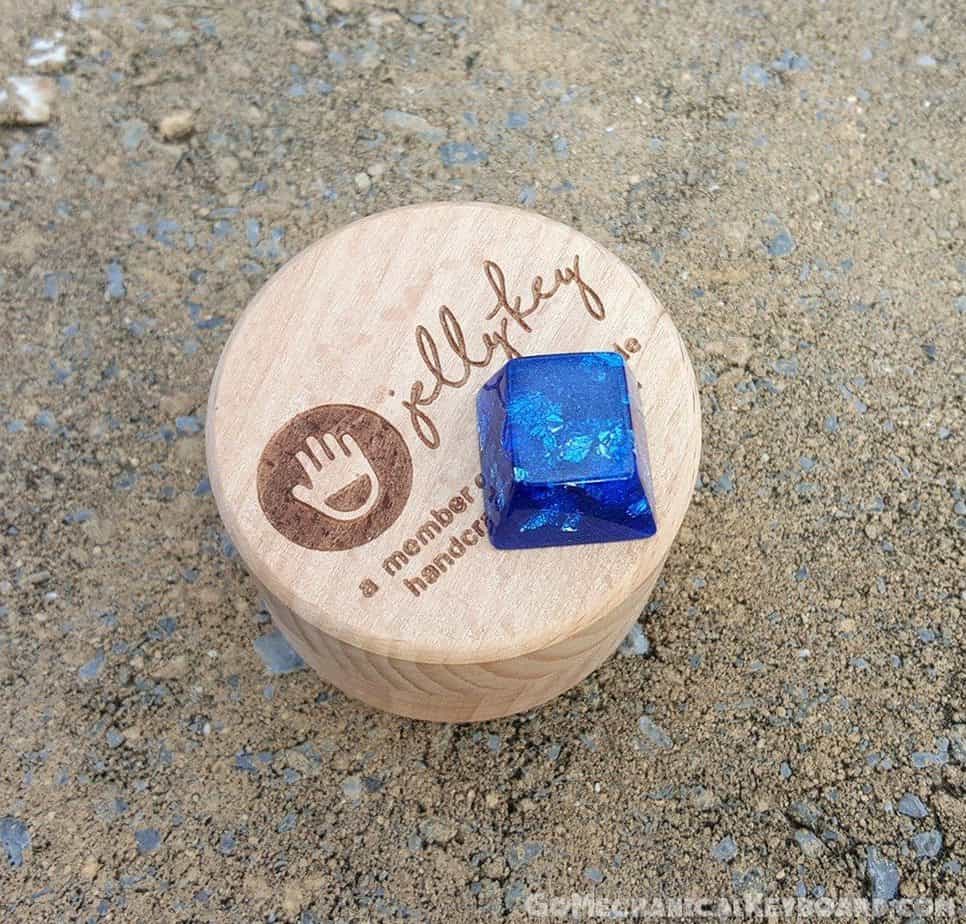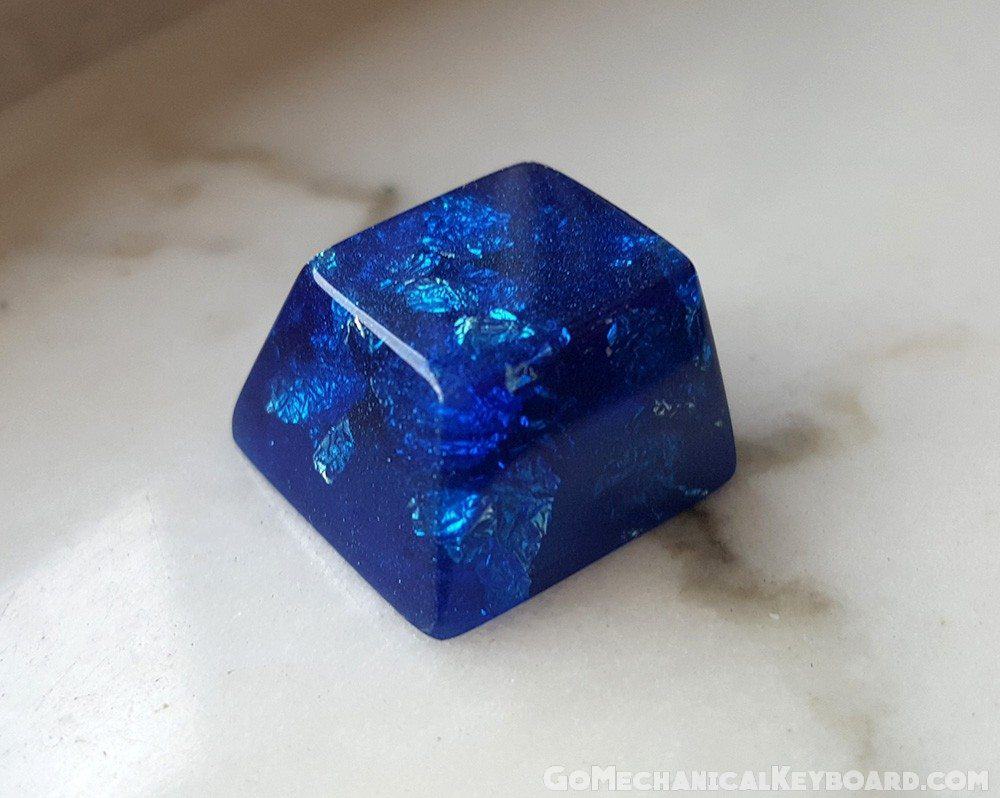 Finally, here it is on a mechanical keyboard.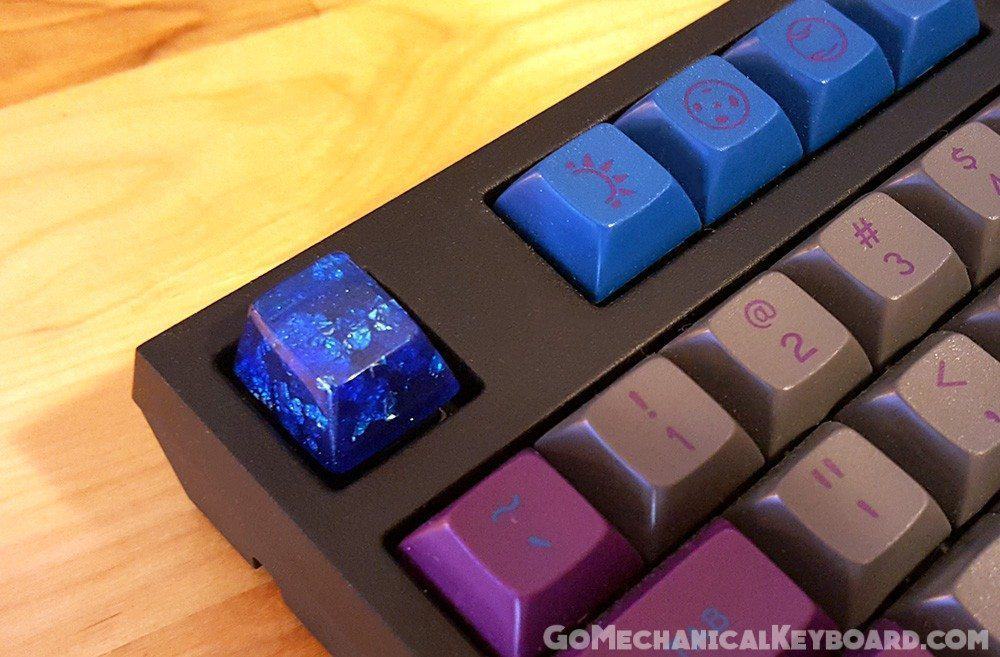 Overall, we're very impressed with the quality of this keycap. The outside finish is really glossy and polished, and I can't find any visible imperfections on the top or sides of the key.
We have seen multiple reports from users who bought the Red Constellation keycaps that their stems are faulty and don't fit Cherry MX switches from being too small. Jellykey appears to bee aware of the issue, and will work with you to get a resolution. It looks like the best place to contact them would either be through your Massdrop "transactions" page, or you could try their Facebook page.
Here's a shot of the bottom of our Jellykey –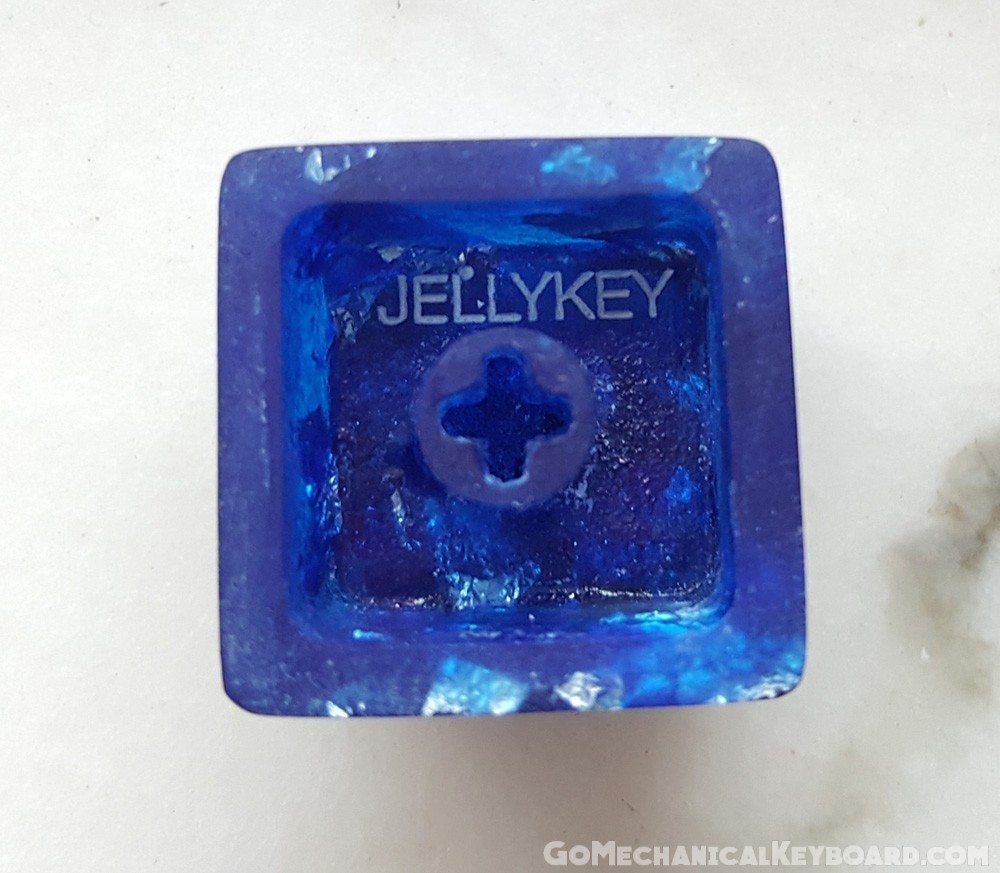 Pimp My Keyboard Grab Bags
In other hot keycap news, Pimp My Keyboard is having one of their popular grab bag sales. You may be displeased to find that they've increased the price of the grab bags from $35 to $75, citing the popularity of the grab bags and that the keycaps are generally of higher quality today than when they first set the $35 price tag.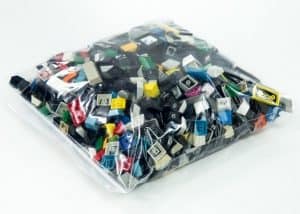 They did say that they will lower the price in $5 increments as time goes on until they reach a final price of $50, but it's likely that the grab bags sell out long before then. PMK says they have 1,100 people waiting to be notified of the sale and only 250 bags for purchase.
The sale starts on October 19th at noon Pacific time.
As an added bonus to the grab bags, 8 lucky buyers will receive this special glow-in-the-dark keycap mixed into their bag –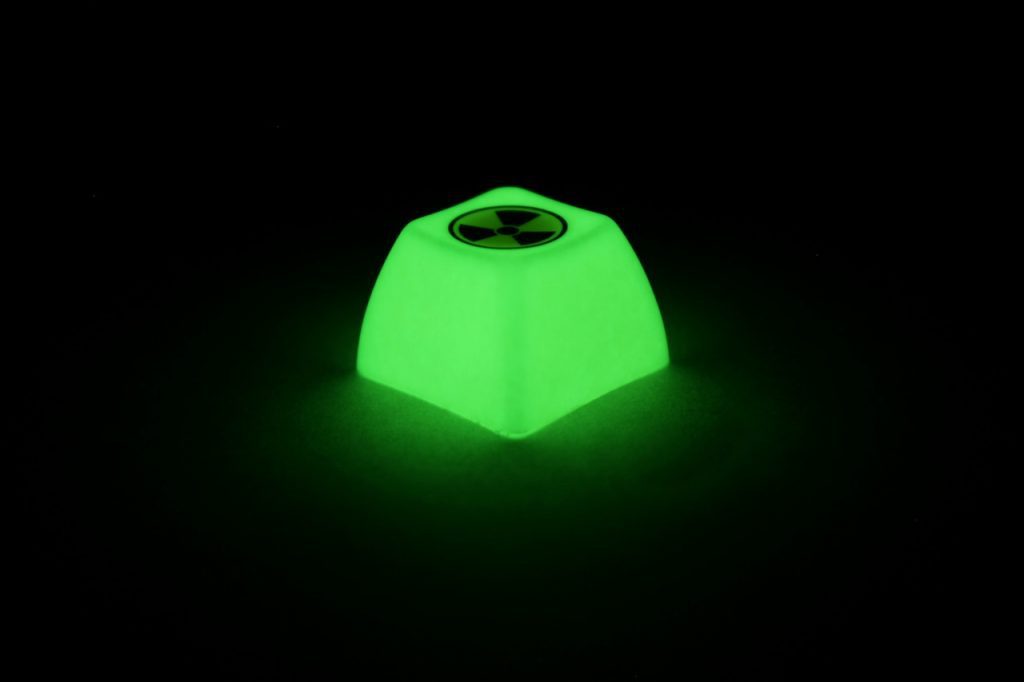 Not only do these lucky recipients get an awesome glow in the dark keycap, but they will receive a $150 gift card to Pimp My Keyboard!