I recently purchased a Rosewill RK-9000v2 with Cherry MX Red switches for use in an office and gaming setting. What attracted me to the Rosewill RK-9000v2 is the professional and non-flashy look of the keyboard, as well as the Red switches, make it a great quiet keyboard for the office.
You should be able to find the RK-9000v2 for just under $100, making it the best budget and low-cost mechanical keyboard that I've ever tried. Let's see some photos of this beauty and then get into my in-depth review of the Rosewill 9000V2 (purchased from Amazon).
Rosewill RK-9000v2 Unboxing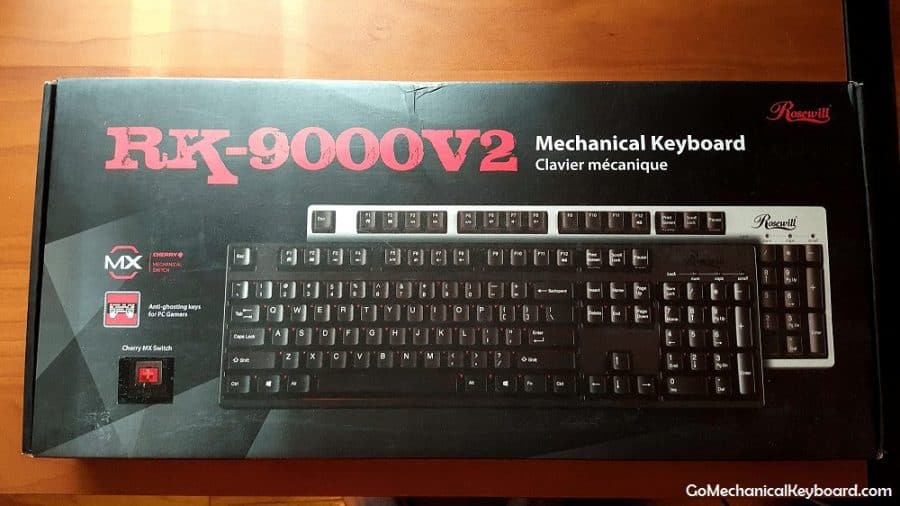 The keyboard arrived tightly packed in fine condition.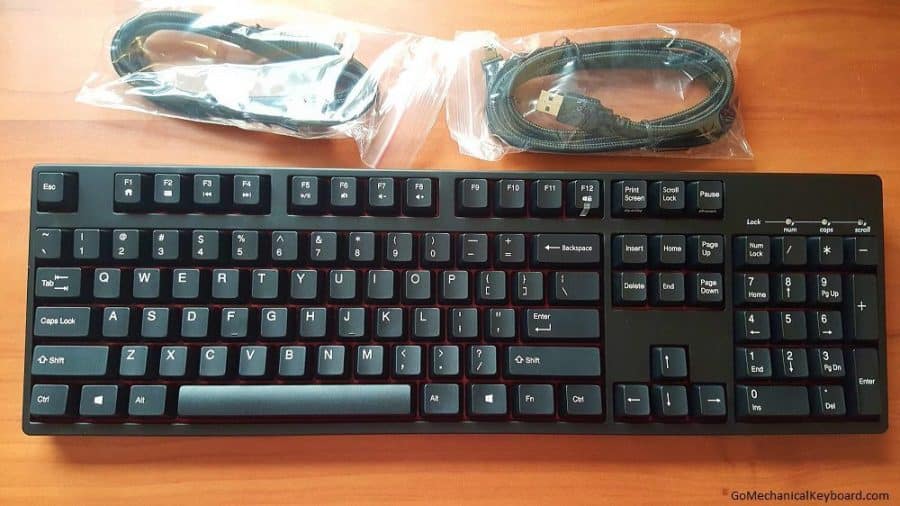 Inside the box, we have the Rosewill RK 9000v2 mechanical keyboard, and two braided cables. One is a mini-USB to USB cable, the other is a mini-USB to PS/2 cable. There's a subtle black Rosewill logo in the upper right-hand corner of the keyboard that's hard to pick up on camera.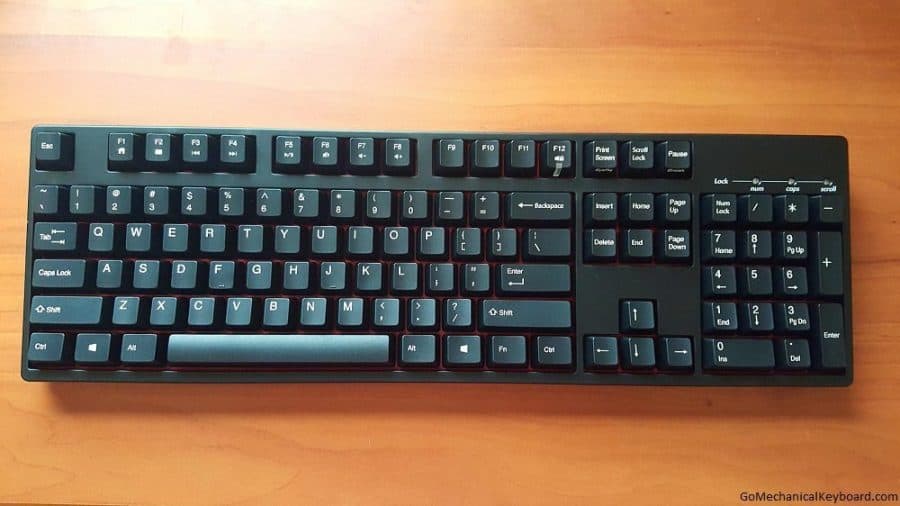 A shot of just the RK-9000v2 mechanical keyboard. As you can see, the keyboard would blend into an office setting likely unnoticed.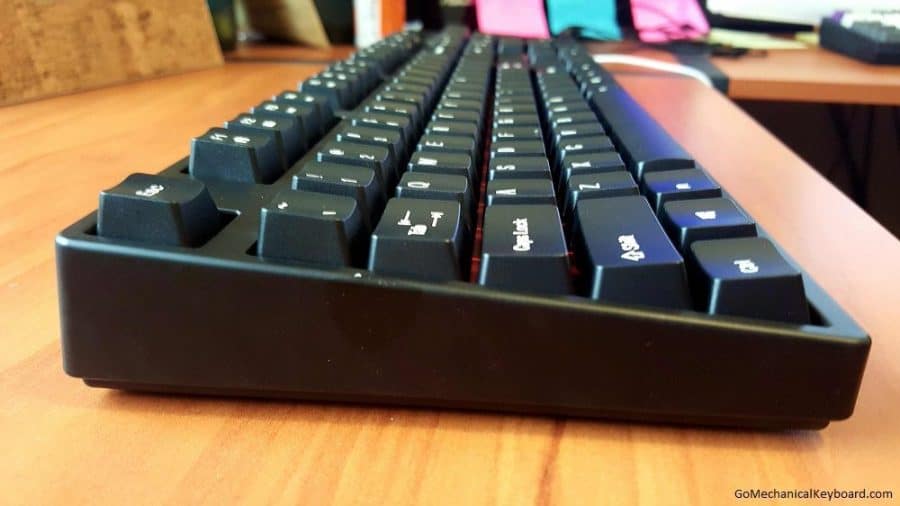 A view of the keyboard layout from the side. Pretty standard angle, flip-out legs are available on the bottom of the keyboard.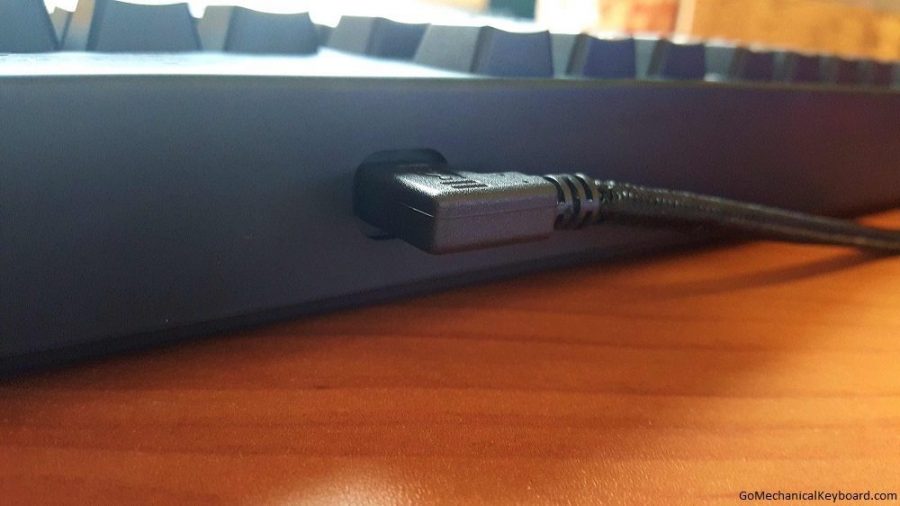 The micro-USB cable connects into the rear of the keyboard at a right angle.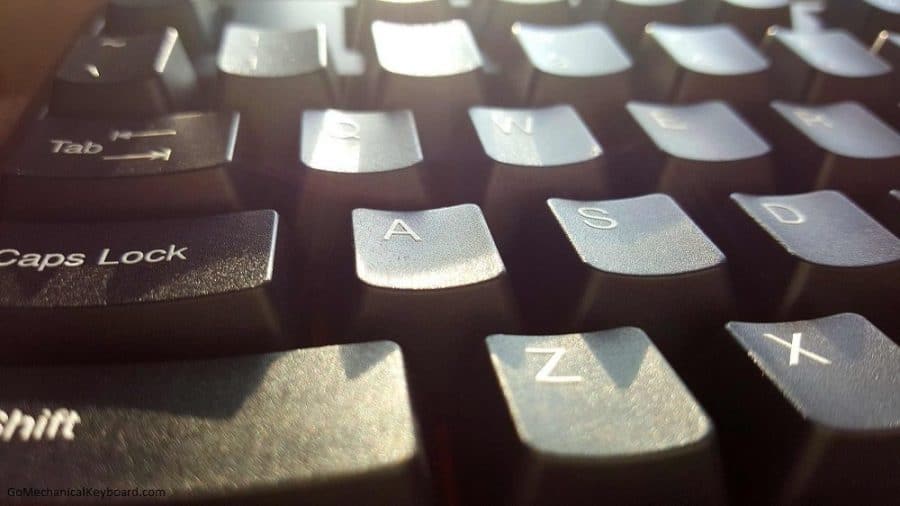 The keycaps have a nice, subtle texture to them that feel great.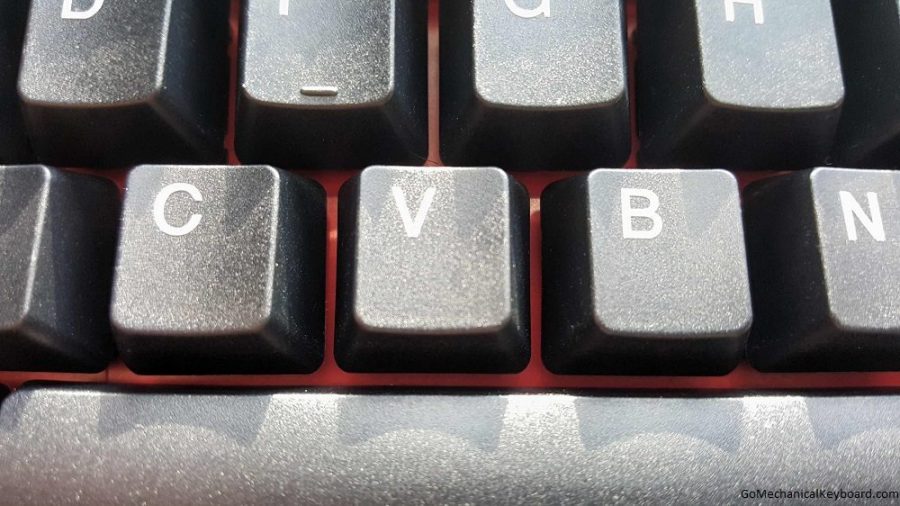 The metal red backplate of the RK-9000v2 offers a nice flash of color that is the perfect blend of hidden, yet noticeable to the typist.
Rosewill RK – 9000v2 Pros
There's a lot of things I loved about the Rosewill RK9000-v2 mechanical keyboard.
The price can't be beat.
The outer case is a nice matte-black that feels almost like a rubberized-plastic material. Easy to get a grip on when you need to shift it around your desk, or pick it up.
The red metal inner chassis is a perfectly subtle pop of color when you look down at your keys, without being distracting. Enough to be interesting to look at without screaming for attention.
The braided cable is a nice extra you typically don't see at this price level.
At 3.3 lbs, the keyboard feels very solid.
The Rosewill logo is quiet and non-intrusive.
Media shortcut keys are well-placed and useful.
Rosewill RK – 9000v2 Cons
There's not much I don't like about this mechanical keyboard. One complaint I could make is the LED indicator lights for Caps Lock, Num Lock, and Scroll Lock are a bit too strong. They're almost blinding if you look at them, especially at night.
Cherry MX Red Switches Thoughts
Finally, I'll say some words on the mechanical Cherry MX Red switches. Coming from using Clears, the Reds were a big change that was hard to get used to at first. Clears are a stiff switch with a tactile bump on keystrokes, whereas Reds are very light and linear (no tactile bump).
After 8 hours or so, I've come to find that I could definitely get used to using mechanical Reds on a daily basis. Once you got used to the actuation point of the red switches, you could type lightly and quickly with less finger strain than other mechanical switches.  Another big benefit of the red switches are for gaming. You'll be able to get off lightning quick double-taps on Red switches that you just can't do with a tactile switch.
Conclusion – the Rosewill 9000v2 is an excellent buy for the everyday gaming or typing enthusiast. Considering its low cost and excellent customer reviews on Amazon (as well as my review), its definitely a safe purchase. If you're unfamiliar with Rosewill – they're a PC gaming peripherals company that has produced some quality mechanical keyboards in recent years and the 9000V2 is no exception.
Purchasing the RK-9000v2