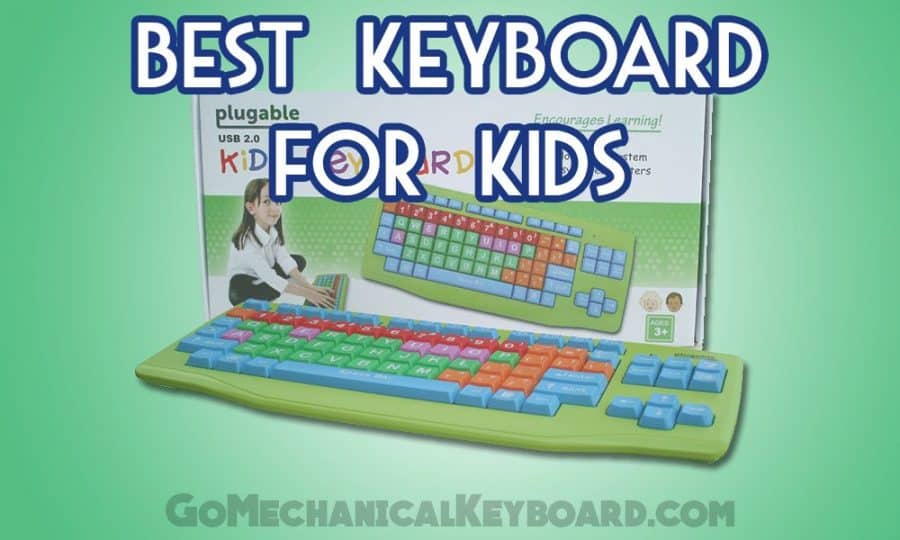 Best computer keyboard for kids
Being able to type quickly and accurately is a lifelong skill every child will need for today's computer-driven world. In nearly every occupation you'll be forced to use a keyboard and computer at some point during the day as well as during your entire career going through school. With that being said, choosing the right keyboard can excel a child's skills as it can improve both enjoyment and efficiency. Using computers regular keyboard can work but may not be the most effective as a kids keyboard made for educational purposes.
Kids develop an amazing amount of motor skills rapidly as they grow, so smart parents will try to introduce and buy their child to a computer keyboard to aid in their development. The question comes down to, when is the right time to introduce your child to a keyboard. Luckily, there are great options at every stage of development for your child!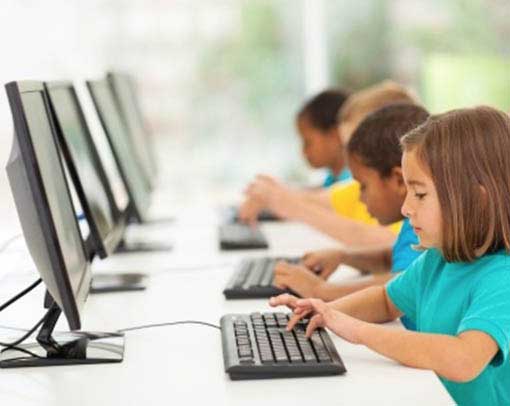 Best Computer Keyboard for Ages 3 to 6
Once kids start to learn their letters and how to spell, they can start to learn to type on a keyboard. In this age range, a child doesn't need to learn perfect form or typing technique, but it will be helpful for them to familiarize themselves with the layout of the keyboard. All computer keyboards for children should be a standard QWERTY keyboard because they're the most widely used keyboard today.
What's great about this Plugable Kids Keyboard is it uses extra large keys, which are beneficial for kids in this age bracket that don't have fine enough motor skills for standard size keyboard keys. These types of educational keyboards can help kids learn how to type much quicker. Also, the keys are color-coded so it's easy for them to spot where the consonants are and where the vowels are. This will help your child learn the layout of the QWERTY keyboard faster.
Buy on Amazon
Read user reviews
Best Computer Keyboard for Ages 7 to 12
Around 7 years old is when most experts recommend learning typing in a more structured format. This ChesterCreek LearningBoard keyboard fits all the criteria your kid will need to learn and grow their typing skills. It's a full-sized keyboard with all the keys you'd normally find with regular sized keys. However, the keys are color-coded so consonants, vowels, numbers, and other characters are separate colors making them easier to identify. The lettering on the keys are extra large and bright so keys are easy to find.
Buy on Amazon
Read user reviews
Best Computer Keyboard for Ages 13+
Once your kid starts to enter their teenage years, they should have a very solid grasp on the QWERTY layout and typing in general. They should no longer require special keycaps or any aides, so you can instead look to upgrade them to a nice mechanical keyboard! Check out our list of the best mechanical keyboards to find a great one.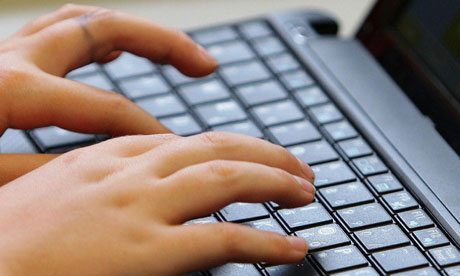 Learning Typing for Kids
Often times the best way to teach kids proper typing skills is through the use of online typing software and in-person instruction. Using typing games will encourage your child to practice by allowing them to have a lot of fun at the same time, but be sure to check in with them every so often to make sure they're using all their fingers with proper form.
Here's a list of great online typing games for kids –
Disney: Mickey's Typing Adventure Windows – This software can be downloaded to use on your computer at anytime, and features Disney characters that your kids already love.
Learning Games for Kids – This site has a wide variety of games for different skill levels.
Slime Kids – the games on this site are a lot of fun for young kids and help them get the fundamentals down.
Type Racer – if your child has a competitive streak, this site allows kids to compete against others online in a typing race.
10 Fast Fingers – We suggest you create an account for your child and let them do a simple 1-minute typing test every week. This will let them measure their progress and motivate them to get even better as they see improvement.
We have a list of the best keyboards for senior citizens as well which could be something kids could use as they have similar features. That sums up our list for the best keyboards for kids! Using the keyboards mentioned in the above list can be effective in helping your child learn how to use a computer keyboard much quicker than otherwise possible. Computers are becoming an everyday part of life and are being taught in schools around the world, so it only makes sense to expose your child to them sooner rather than later.