When it comes to who's who of mechanical keyboards, several major manufacturers come to mind. Two of the all around best that hold a spot at the top of the list are Das Keyboard and Corsair. In this ultimate showdown, we'll look at both companies and review what we think are the best mechanical keyboards for each company. Let's take a dive into each of these companies to help you determine which makes keyboards that suit your needs the best.
Das Keyboard Overview
Das Keyboard is a company that set out to specialize in making great keyboards back in the mid 2000's, and by 2008 they had major hits with the Das Keyboard Ultimate and Professional. In 2014, they raised the bar to a whole new level by releasing the Das Keyboard 4 series.
The aim of Das Keyboard has always been to make high-end keyboards that tailor to power users and professionals, not necessarily the gaming crowd. Features like a minimalist aluminum plate, high-quality construction, a USB 3.0 hub, and awesome dedicated media controls make the Das Keyboard 4 one of our best mechanical keyboards you can find.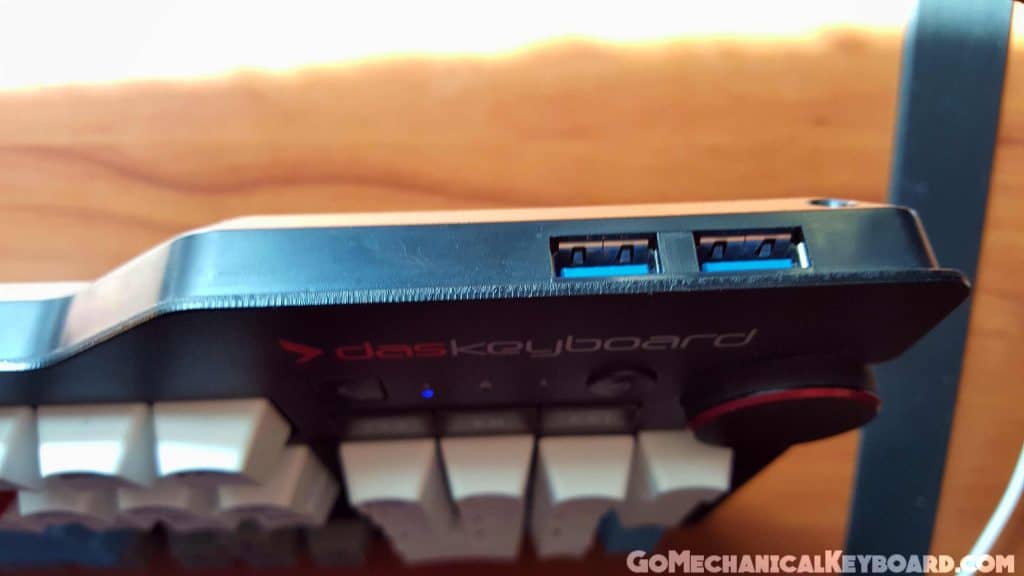 Just recently, Das Keyboard announced a new line of keyboards aimed specifically towards gamers – the Division Zero keyboards. You can check out our Division Zero x40 review for more photos and details, but these keyboards differ from the other Das Keyboard products in some ways.
For starters, the x40 doesn't use Cherry MX switches, but uses a "Division Zero" line of switches made by a Chinese manufacturer but customized to have a shorter travel distance before the switch in activated, in theory giving users a faster reaction time. The x40 also has a top aluminum plate that can be unscrewed and swapped out for a different look, 5 dedicated macro buttons, and red LED backlights.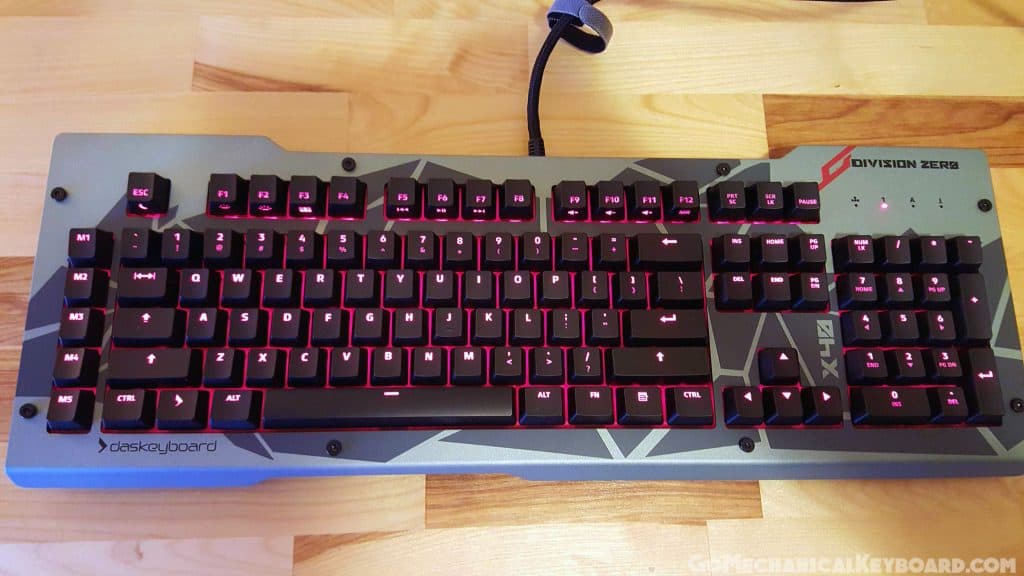 Corsair Overview
Corsair is a bit of a more mature company dating back to the 90's, but they made their name making computer memory. Most PC enthusiasts know them for their high-quality RAM and now SSDs. In more recent years, they've branched out into a wide variety of other PC components including mechanical keyboards.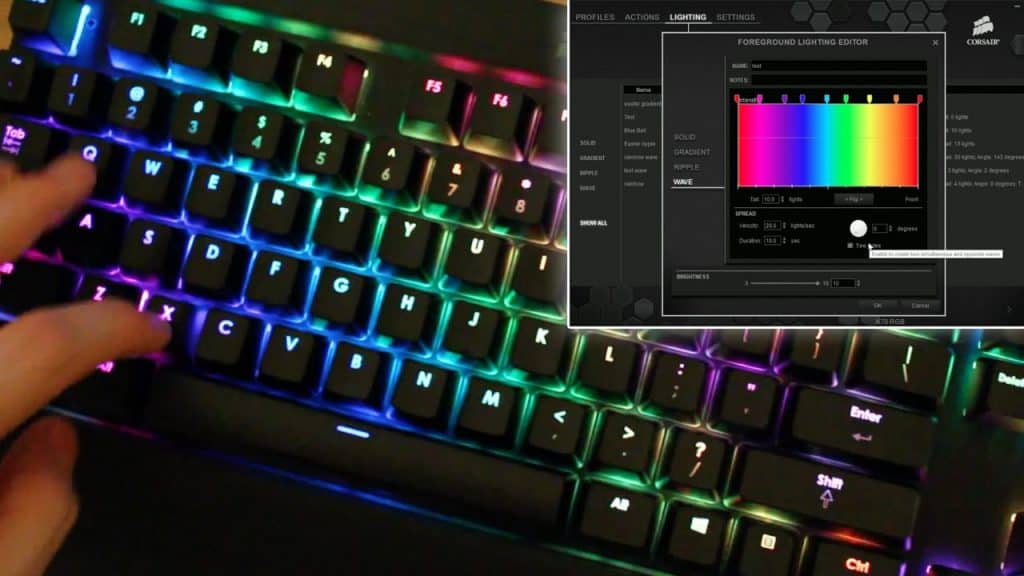 Corsair, being a major manufacturer of many popular keyboards, seems to have a great relationship with Cherry and uses Cherry MX switches exclusively in their mechanical keyboards. Recently they have been the first manufacturer to sell an RGB keyboard with Cherry MX switches, and the first to get the Cherry MX Silent switches.
Corsair's focus is making gaming mechanical keyboards, and they do a great job at it. Similar to Das Keyboard, their keyboards always have a very high build-quality and innovative features packed into them. Corsair offers 8 different keyboards today and is constantly working on new iterations to add to their product line.
Das Keyboard or Corsair – Which is Better?
We would love to be able to declare one of these brands the outright best, but the truth is it depends on what your needs are. We made a handy table that should help you figure out which mechanical keyboard is best for you –
Generally speaking, if your primary goal is to get a keyboard for your home gaming PC, then going with a Corsair keyboard is your best option. Corsair is known for making gaming peripherals, and their mechanical keyboards are no different.
However, if you're not looking for a gaming keyboard and would prefer a keyboard to take to the office, or just a keyboard with a more sleek and professional style, Das Keyboard would be an excellent option. The reason DAs may be better for a professional office environment has to do with both the aesthetics and functionality of its mechanical keyboards.
The Das Keyboard 4 Professional is all-around one of the best mechanical keyboards out there, and the best one that Das Keyboard offers. Available in Cherry MX Blue or Cherry MX Brown switches, this keyboard has awesome features like a USB 3.0 hub and the best media controls on any keyboard. Due to this Das keyboards features and simple and professional look, we believe this mechanical keyboard is best suited for regular everyday use.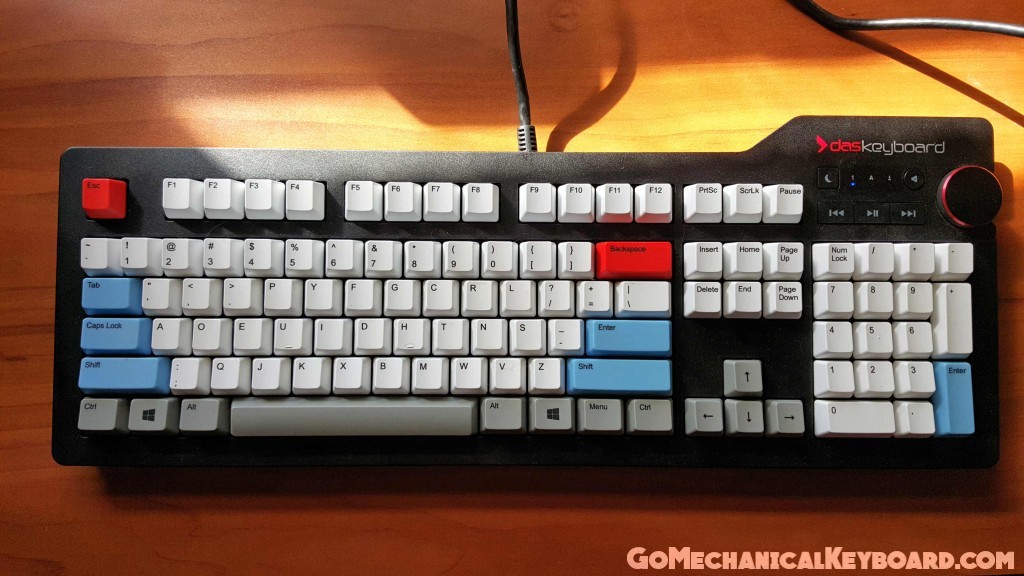 Our Favorite Corsair Keyboard: Corsair STRAFE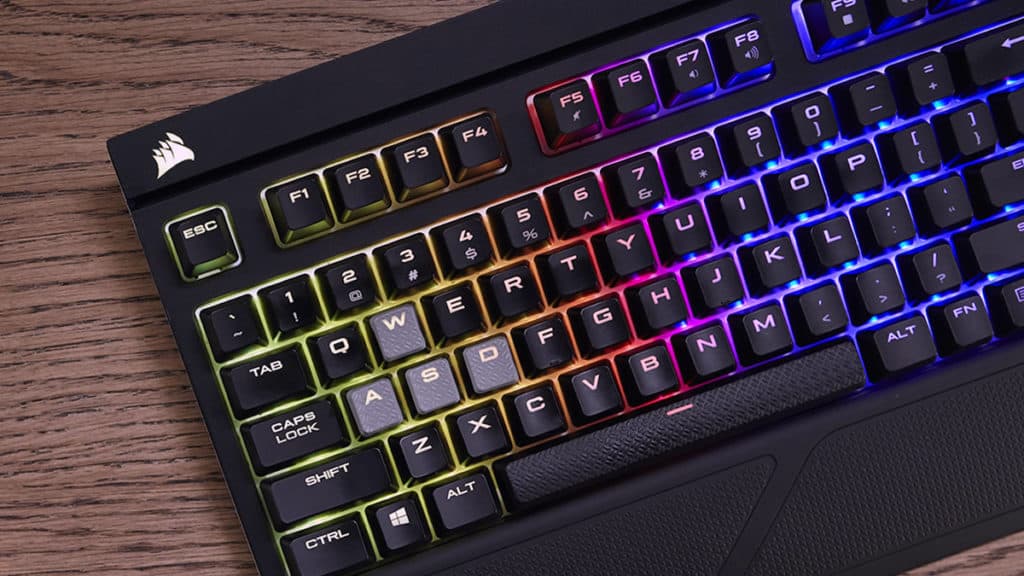 While Corsair has many great options to choose from, we think the keyboard that offers the best value is the Corsair STRAFE RGB. It comes with awesome extras like a detachable wrist rest, MOBA and FPS gaming keys, a textured spacebar, and some of the best RGB backlighting you'll find in any keyboard. It features a USB pass-through port and your choice of Cherry MX Red, Blue, or Brown switches. With its gaming aesthetics, backlighting, and features, we believe this mechanical keyboard is the best fit for a gaming rig.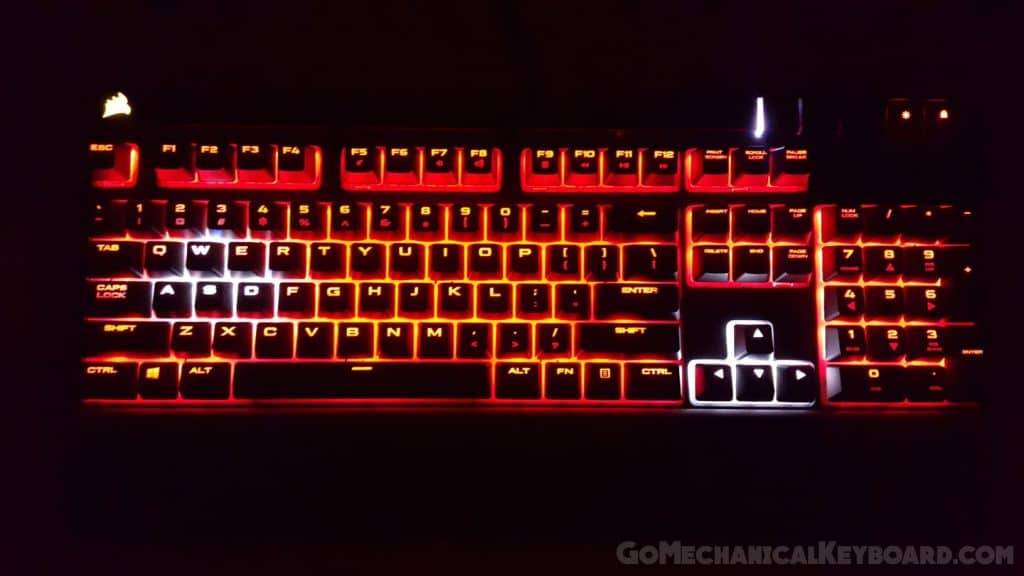 That concludes our review and comparison of both Corsair and Das. Corsair and Das have been in the mechanical keyboard market for quite some time and have gained quite the reputation for professional mechanical keyboards. Although both are competing heavily in the mechanical keyboard market, both companies have their own specialties and landmark keyboards. The two mechanical keyboards we mentioned above are considered the best for their respective companies. Other popular Corsair mechanical keyboards include the STRAFE RGB and Corsair K70. We've done hands-on reviews of both, check them out here and here.