In any game, it is essential to have a headset that can keep up with the many sounds and nuances that can inform your next move.
If you play CSGO, opting for a headset can ensure you don't miss a beat- your opponent's weapon, footsteps, etc- and a boom mic allows you to communicate clearly with your team.
The accuracy and convenience provided by a headset can improve your gameplay with the added precision, or at the very least make it more enjoyable with heightened sounds and in-game immersion.
Today we will be showing you five headsets that we have found to be best for playing CSGO, all equipped with a great sound experience, boom mic, and comfortable fit. Any of our picks would be a great choice, but we tried to include options that accommodate different price points and desired features.
Let's get into the list!
1. Sennheiser GAME ZERO: Best All-Around Headset for CSGO
To kick off this list we have the Sennheiser GAME ZERO, a popular choice amongst CSGO gamers for its stellar audio experience and comfortable memory foam ear cushions.
As an audio brand, Sennheiser has been making top-notch listening devices for a while. A lot of people were excited to see them come out with a gaming headset to bring that notable audio experience to the gaming sphere, and the GAME ZERO does not disappoint.
This headset has a sleek, matte-black appearance with tasteful red accents. The look is fairly simple, which I like as compared to headsets that overdo it with the design. Additionally, the Sennheiser GAME ZERO is not too bulky, which is nice because it won't feel heavy on your head.
Another huge aspect of a headset being a "success" is the comfort because hours spent wearing an ill-fitting headset can be pretty painful. The Sennheiser GAME ZERO has huge memory foam ear cups that are lined with faux leather, so you won't need to worry about experiencing discomfort.
As already indicated, the audio is fantastic on this headset. While it may not have wireless capabilities, the clear, finely tuned audio makes this headset perfect for CSGO. You may find the GAME ZERO to be less bass-heavy than other devices you may have used, but I still find it to be at a sufficient level.
The microphone is another high point of the Sennheiser GAME ZERO, it picks up clear audio with minimal background noise. If you want to stop the mic from recording audio, you can conveniently push it upwards and it will be muted.
While this headset may not seem super portable, the GAME ZERO folds and comes with a case that allows for easy pack up and travel.
While the Sennheiser GAME ZERO is a pricier headset option, its proficient audio for both sound and the microphone makes it a top choice for CSGO. If you would like to check out this headset, you can find it for a good price.
2. HyperX Cloud II: Best Budget Headset For CSGO
Next up is the HyperX Cloud II, one of the most widely-used headsets among CSGO players. The HyperX Cloud II is an all-around high performing headset with 7.1 virtual surround sound, plush ear cups, and a removable mic, all at a super affordable price.
HyperX is the top-selling headset brand in the U.S, and for good reason- their products are affordable, stylish, and enhance gameplay. If you are looking for an affordable, no-fail headset for CSGO, you can't go wrong with the HyperX Cloud II.
The Cloud II has an understated design, which I personally like but may not be interesting enough for all users. The headset is mainly black, but you can pick between gunmetal and red accents.
The removable microphone works well to cancel out ambient noise when in use, so streaming or talking to friends can occur issue free.
A minor downside to this headset is that the ear cups themselves are not entirely noise-canceling, but I think this only becomes a problem if you are trying to use this headset for listening to music in loud places.
With a padded head band and ear cups, the HyperX Cloud II is pretty comfortable to wear for hours at a time. I will say though, the clamping force can make this headset fit pretty snug, which may make your ears pretty warm with lots of use as there isn't much breathability.
The HyperX Cloud II is wired, so you won't be able to play cord-free. I don't mind wired headsets, because it takes out the factors of charging and latency issues, but for some this may be a disadvantage to the Cloud II.
This headset has great bass and mid-range performance, which makes for a fun and enthralling gaming experience.
The HyperX Cloud II is one of the top headset choices if you want to get the most bang for your buck. This well-loved choice provides everything you need to level up your CSGO experience and improve your game. To check the price and learn more about the HyperX Cloud II, you can find it on Amazon.
3. SteelSeries Arctis Pro: Best High-End Headset for CSGO
If you are willing to stretch your budget a bit to purchase a higher-end headset, the SteelSeries Arctis Pro is an attractive, high performing contender. With LED lighting, a retractable mic, and superior audio quality, the Arctis Pro would surely enhance the CSGO experience.
Aesthetically, the Artis Pro is a beautiful, sleek device. The design is simple yet still interesting, and the LED band adds a fun pop of color. LED lights aren't a necessity, as you don't even see them while wearing the headset, but they are fun to have and synch up with your keyboard/setup.
The panels on the ear cups are magnetic, so they can be removed and replaced to change up the look of this headset. The customization potential of the Artis Pro is really a high point in my opinion.
I found the microphone on this headset to be pretty decent, and the fact that it is retractable is really a convenience. This headset is truly well-built, and it feels sturdy enough to last a long time.
With highly realistic surround sound audio, the SteelSeries Arctis allows for full immersion into your gaming experience so you can pick up on the small details.
In terms of comfort, you really can't get better than the Arctis Pro. The ear cups are huge with nice padding, ensuring no discomfort during use. The head band adjusts to fit your head when you put them on, so this headset can fit a variety of head sizes.
On the left ear cup you will find a few buttons, including a volume wheel, mute button, and port for the cord.
This headset is wired, which may be disappointing to some given the high price point of the SteelSeries Arctis Pro. I think wireless capabilities are the only aspect "missing" on this headset, but again it is not a necessary element.
The SteelSeries Arctis Pro is a headset that delivers a comfortable and functional listening experience with a few fun additional features such as LED lighting. If you are looking for a headset that does more than just the basics, the Arctis Pro may be the perfect fit for you. To purchase or find out more about the SteelSeries Arctis Pro, you can find it on Amazon for a good price.
4. Corsair HS70 Pro: Best Mid-Range Headset for CSGO
As a more affordable option, the Corsair HS70 Pro is simple yet powerful headset that will give you all the basics plus wireless for under $100.
Based on looks alone, the HS70 Pro is pretty unassuming. The all-black design gives little indication to this being a "gaming" headset, but I prefer this look to flashier designs.
The audio experience with the HS70 Pro is excellent, especially given the price point. This headset provides good bass and the sound is generally pretty balanced and crisp.
If you use the accompanying Corsair Utility Engine software with this headset, you can switch the sound from stereo to surround sound, to get full game immersion. Additionally, this headset is noise-canceling, so you really feel like you have entered the game with no outside distractions.
The 7.1 surround sound is perfect for games like CSGO, so this is an area that traditional headphones may lack as compared to a specialized headset like the HS70 Pro. Unfortunately, the 7.1 surround sound can only be activated on PC.
The detachable boom mic on this headset isn't the best I've used, but it also doesn't cause any major issues. It produces decent a sound quality, which is all you can really ask for with headsets in this price range.
The volume wheel, mute button, and ports can be found on the left ear cup of the HS70, and they are super easy to reach for and find. The power button is found on the right ear cup.
The ear cups themselves are made of memory foam and leatherette, the soft cushions fit securely and comfortably over your ears. With headsets that have faux leather lined ear cups, I do find that my ears get a little warm when wearing them for awhile.
The head band is adjustable on this headset, which is always a plus. Receiving an ill-fitting headset is always a disappointment, so the adjustable head band allows for some flexibility.
Strangely, the HS70 cannot be used wired. This headset must be used with a device that has the USB dongle inserted or else it will not connect. If you can regularly charge your headset, this should be no issue, but if you want to game but your headset is out of battery you will be required to take up two USB ports to accommodate the charging cable and dongle.
The battery life of this headset is pretty good though, so you can definitely get plenty of use without a charge. The battery lasts around 15 hours.
If you are looking for a simple and affordable headset for CSGO, the Corsair HS70 Pro is a great deal. The surround sound audio and wireless capabilities are big advantages to the HS70, so if you are looking to upgrade from normal headphones this would be a great starting point. If you would like to check out the Corsair HS70 Pro, you can find it at a decent price point.
5. HyperX Cloud Flight S: Best CSGO Headset for Comfort
Lastly, we have the HyperX Cloud Flight S, another popular HyperX choice that offers a superb audio experience but with wireless capabilities.
The Cloud Flight S has a similar appearance to the Cloud II in that they are both matte black with the simple HyperX branding. The Flight S has a slightly different shape, but it is still sleek and simple like its counterpart the Cloud II.
The ear cups and head band are made of a soft faux leather with memory foam, so this headset has a "barely-there" type of feel that is essential if gaming for a long time.
On the left ear cup you'll find a series of buttons that have to do with volume and power, which are honestly a little difficult to get the hang of using. They are totally functional, just a bit oddly placed so it may take some time before you can mindlessly find what you are looking for.
The microphone on the Cloud Flight S is a detachable boom mic. Some have found the mic to slightly distort if the speaker has a lower voice, but I think for general use it gets the job done. If you are a streamer and want to have perfect mic quality, then this headset may not be the best choice.
The listening experience with the Cloud Flight S is fantastic, as this headset picks up surround sound perfectly. Both PC and Playstation 4 users have found this headset to be ideal for CSGO.
A major advantage to the HyperX Cloud Flight S and the reason for its higher price point is the wireless capability. Instead of using Bluetooth, most wireless headsets connect to devices via a USB dongle because it ensures low latency and an issue-free gaming experience.
The Cloud Flight S includes a 2.4GHz RF dongle to go wireless, and this headset actually has a phenomenal battery life of over 30 hours. Its not likely that you'll find another wireless headset with a longer battery life.
With the wireless feature the Cloud Flight S comes in at a higher price point, but I still think you get your money's worth. If you want your headset to check all the boxes for comfort, audio experience, and wireless, then the Flight S is a great pick. This headset can be found here on Amazon.
Conclusion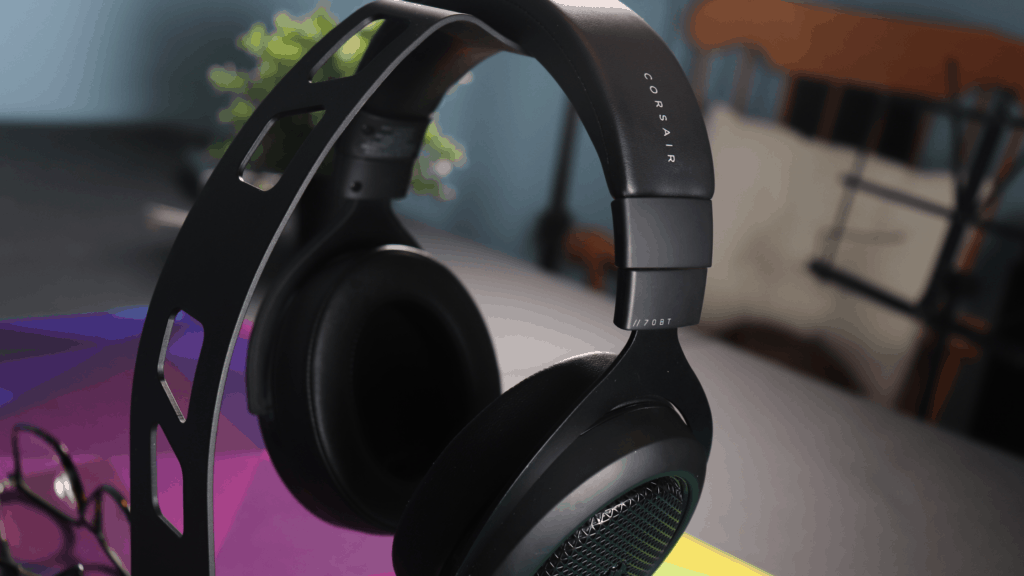 In a game that requires tons of communication, the premium boom mic and elevated sound experience of a headset offer a whole host of benefits.
Beyond the basics of good audio, comfort, and mic presence, you will also want to consider whether you want your headset to work wireless, have LED lights, and an adjustable head band, amongst other factors.
For CSGO, a premium, expensive headset won't make a huge difference due to the lack of extensive positional audio in the game. However, making the upgrade from a normal pair of headphones will result in a noticeable difference.
I hope the headsets presented in this list have helped you narrow your search for a headset to use while playing CSGO so you can experience the game with heightened awareness and perceptibility.
Thanks for reading and good luck!