Unlike our other reviews that focus on keyboards and gaming mouses, this one will look at a gaming controller by EasySMX.
Why get a third party gaming controller? Compatability, functionality, and options that standard ones don't provide.
Let's take a look at the EasySMX review below.
A Quick Look
Operating System Compatibility – Windows XP, 7, 8, and 10, Play Station 3, TV box, Android 4.0
Working Modes – Android, D-input, X-input, PS3
Connecting Types – wired
Cable Length – 2m
Package Size – 135mm x 132 mm x 77 mm
Product Size – 146mm x 105mm x 65 mm
Operating Voltage – 2V to 3.5V
Operating Temperature – -20℃ to 65℃
Weight – 220 g
Operating Current – less than 40 mA (non-vibrating); less than 150 mA (vibrating)
The Good
It is an excellent gaming controller for the price. The gamepad and the buttons feel like those in an Xbox controller which is pretty impressive. It registers as Xbox 360 controller on PC which makes it compatible with a lot of games on Steam
The Bad
In some cases, the thumb controllers are very tight, making it less precise for FPS style pro gaming. Some users have said that the controls are somewhat unrefined when it comes to aiming precision of movement, especially in some games.
EasySMX Wired Gamepad – Functionality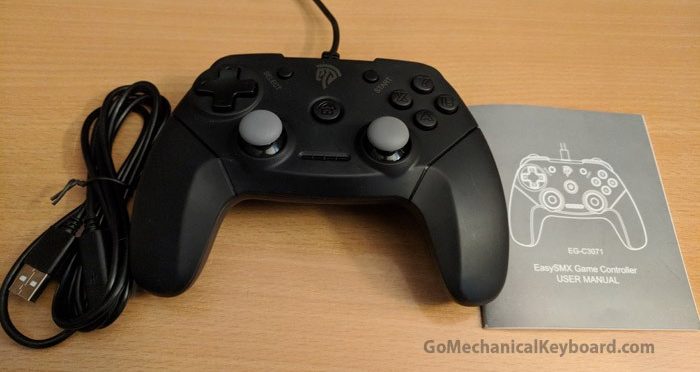 The EasySMX Wired Gamepad has a plug and play function, the Xbox 360 controller driver needs to be installed on your PC especially for Windows XP or below.
It is compatible with most Windows PC from Windows XP, 7, 8, and 10. It also supports Play Station3, TV box, and Android devices. However, it's not made for Mac, iOS, and Xbox.
Features a dual vibration function. More than that, it has an anti-slip design and an asymmetric button layout that ensures an immensely comfortable gaming user experience. It has vibrating motors embedded on the side grips which provide distinct feedback during the game, enhancing the realism and immersion of the player.
This wired game controller is also equipped with turbo and trigger buttons which have good flexibility, providing the most comfortability throughout the game. It also has a D-pad that is extremely responsive with a high level of precision especially to directional movements which is a huge point for a gaming controller. The flexibility in the buttons of the gamepad makes every play experience in total convenience and comfort.
Packaged quite nicely, resting and tucked in a molded plastic inside the box with the EasySMX logo on the top right section on the front.
What you get inside the box are one gaming controller, the gamepad user manual for instructions, and a USB extension cable which can extend up to two meters long. The controller comes in two colors which are black and white.
The EasySMX Wired Gamepad controller is also quite similar in weight to that of the Xbox controllers at just about 220 grams which is entirely accurate for a gamepad, not like those cheaper ones in the market. The feel is great, and you can definitely say it's made of durable materials.
Excellent Build Design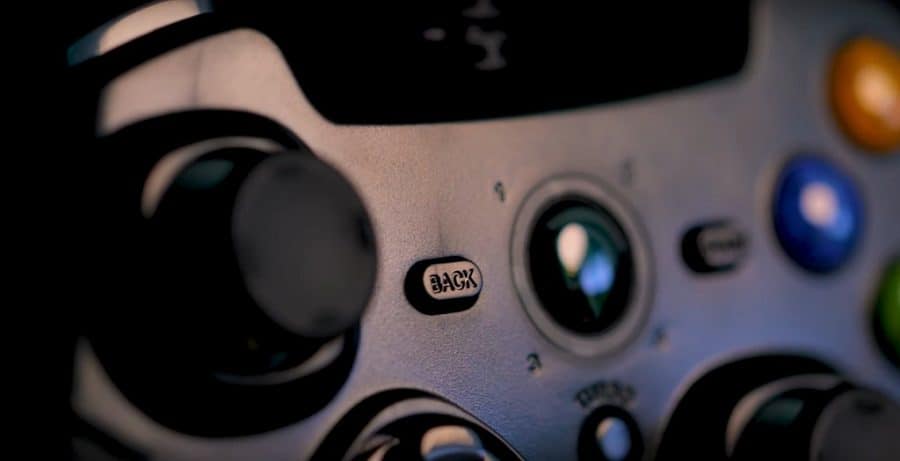 The grips and contours of the controller are built to fit the hands of every gamer, making it more convenient and comfortable. The grips are made of textured rubber which makes the gamepad non-slip, avoiding stickiness.
The overall build design and functionality of the EasySMX Wired Gamepad are quite excellent for the price.
The best things about this particular controller is that it is effortless to use with its quick USB plug and play function. Upon unboxing the gamepad, you can start using it right away. When using it with PS3, you can connect it directly.
With an Android device, you have to change the mode to D-input by holding the mode button for a few seconds. You do need to insert two AA batteries to the gamepad to turn it on. Batteries are not included in the package.
While some high-end gaming controllers already feature some fancy RGB lights, the EasySMX Wired Gamepad doesn't have those. Instead, it is equipped with a blue LED light which indicates what mode you are currently using.
Supports Multi-platform
With this controller, you can start playing your favorite games with a straightforward setup, especially with its multi-platform use.
The EasySMX Wired Gamepad is compatible with operating systems from Windows XP, 7, 8, and 10. The controller can also be used if you are playing on your PS3 or your TV box.
One of the best things about this controller is that it is also compatible with your Android devices with version 4.0 or above and as long as it fully supports an OTG function.
This wired controller, however, doesn't support iOS devices, Mac, Xbox 360, and Xbox One. Nevertheless, it provides a sturdy and capable controller for devices it fully supports.
With this particular controller, you get various useful functions for gaming; you have the left analog sticks and L3, right analog sticks and R3, D-pad, Turbo button, Back button, and the A, B, X, Y buttons at the front of the console. At the top part of the device, you can find the R1 and R2 buttons on the right side and the L1 and L2 buttons on the left side.
What Users Are Saying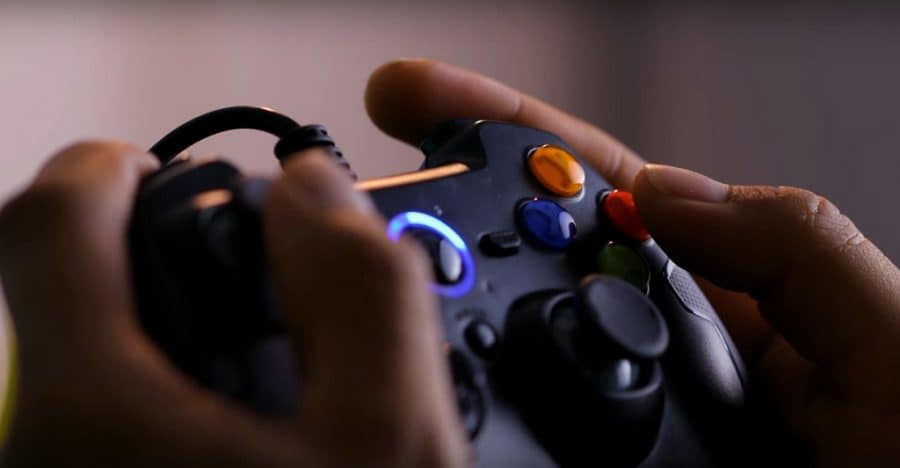 A lot of gamers hail the compatibility of the EasySMX Wired controller with Windows especially for those who are playing more in their computers. It is identical in look and feel to the controllers of Xbox and Play Station.
Users are fond of, but the controller comes for a fraction of those high-end and expensive gamepads.
With the adapter provided in the packaging, it makes it easy for plug and play with most Android devices anytime and anywhere. The EasySMX controller is your Xbox gamepad for Windows.
It's the same in look and feel, but some users find its joystick buttons a little less clickable compared to the original controllers.
Editor's Opinion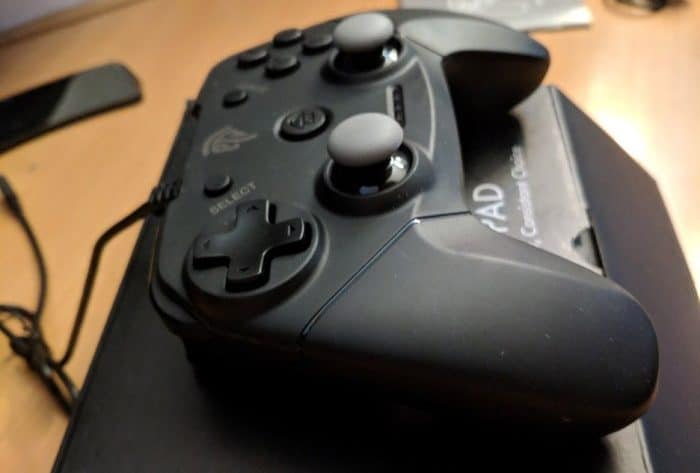 Every gamer loves how the Xbox 360 controller works. It is dependable and has a build quality that can last the test of time.
But if you want a cheaper version or alternative of that particular gaming controller but can provide the same features, functions, and user experience, the EasySMX Wired controller is a pretty impressive choice. It is among the top gaming controllers for every type of gamer.
With its impressive list of features and functionalities, the EasySMX Wired Gamepad is the next best thing you can get to ensure a comfortable and responsive gaming controller for Windows PC and more for an immersive gaming experience.