Massdrop is a popular group-buy website that features many great mechanical keyboard group-buys. You'll find great deals on stuff like keyboards, wrist rests, keycaps, artisan keycaps, and more.
One cool thing about Massdrop is their referral program. If you have 5 friends that sign up through your referral link and then go on to join a drop, they'll send you a gift box full of cool stuff! They also send out gift boxes at 10, 25, and 50 referrals.
Earlier this week, we got our first gift box for 5 referrals and wanted to share what was inside. The items Massdrop sends out will change over time, so what we received will likely be at least partially different from what you will.
Here's what was in our first Massdrop gift box.
Clairefontaine 1951 Pocket Notebook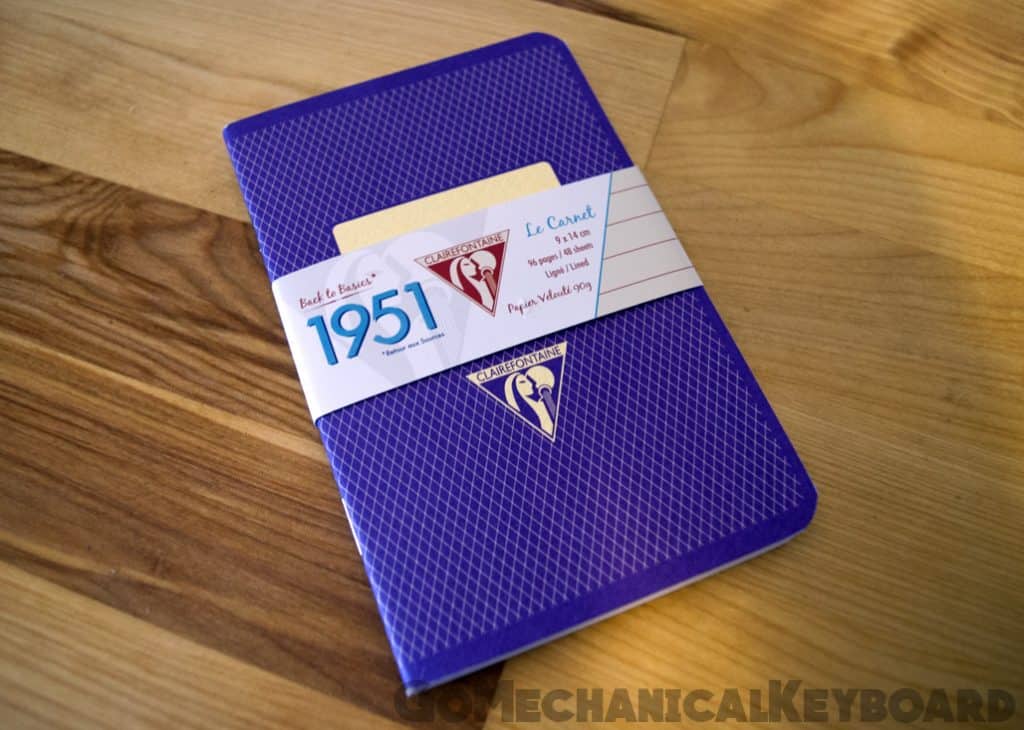 We'll start with the least exciting item – a small, pocket notebook. This Clairefontaine 1951 Pocket Notebook measures around 3.5″ by 5.5″, and has 48 double-sided sheets. The sheets are lined like a typically notebook.
Apparently Clairefontaine is known for making high-quality paper for the fountain pen fanatics, but to us this is really just a notebook.
Pilot Metropolitan Fountain Pen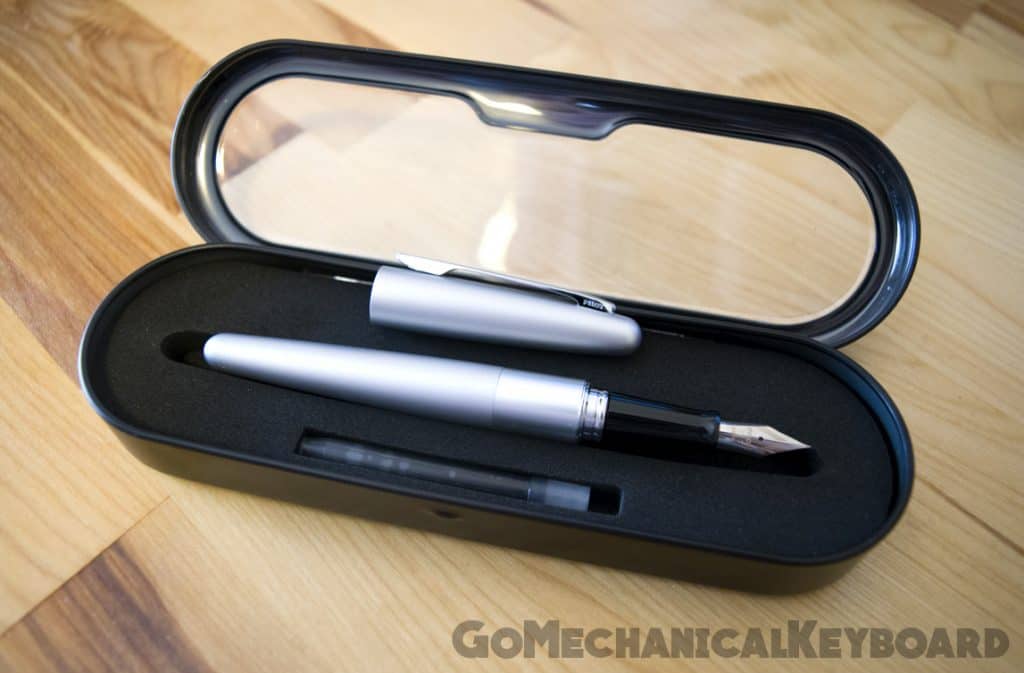 Ah, now the notebook makes a little more sense! This Pilot Metropolitan Fountain Pen is really nice and much appreciated, even for someone who doesn't know much about fountain pens.
This pen has worked awesome for us and feels great. It's a metal pen with a matte finish and came with dark-ish blue ink. It has a snap-on cap that seems to lock pretty securely.
This has instantly become our favorite daily writer – time to practice our penmanship!
MEE audio M6 In-Ear Sport Headphones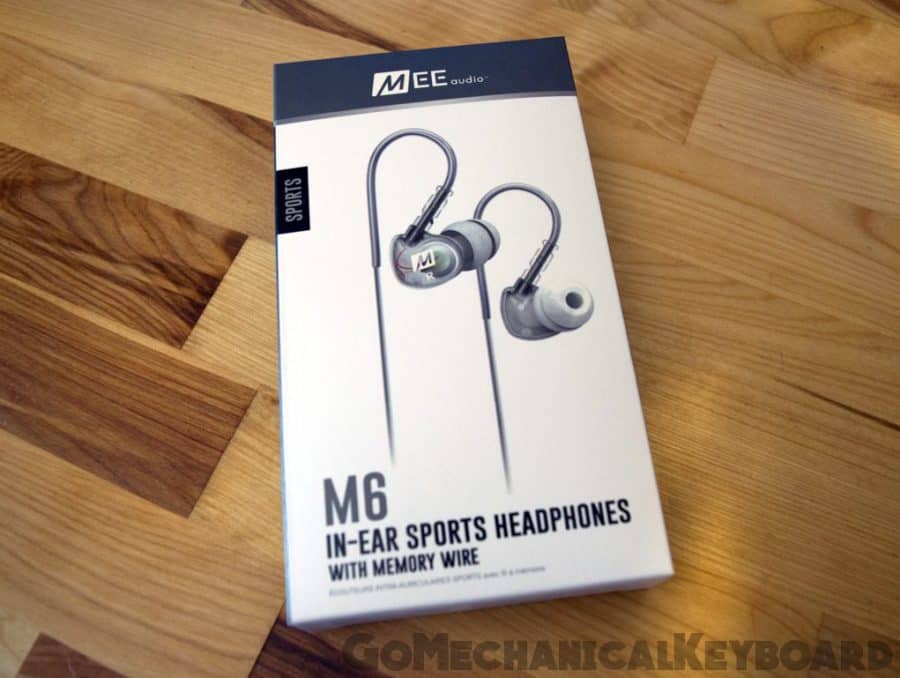 Next up, a pair of sport headphones. We're not familiar with the brand, but these MEE audio M6 Headphones seem decent for any time of athletic activity.
These headphones have "memory wire", which supposedly means they will hold the angle you bend them to around your ears and not fall out.
They headphones come with a small round case and 6 sets of eartips to try out for maximum comfort. In our testing we were able to get a pretty good fit in our ears and they do isolate quite a bit of outside noise, but the audio quality is lacking.
There's over 9,000 reviews of these headphones on Amazon, so if you want to find out more about them we recommend checking there.
TOAKS Titanium Folding Spork

What an awesome gift for a backpacker! Made from extremely durable titanium, this TOAKS Titanium Folding Spork weighs less than half an ounce. It's 6.5 inches long when unfolded, and 3.75 inches when folded (as seen above). The orange carrying bag seen above is included as well.
This spork has a matte finish, which is pretty great when it comes to actually trying to pick stuff up with it. One pro-tip – on the wire handle there's a "TOAKS" logo on a piece of metal. This is used to slide down to towards the base of the spork to lock the handle when extended.
Vapur Water Bottles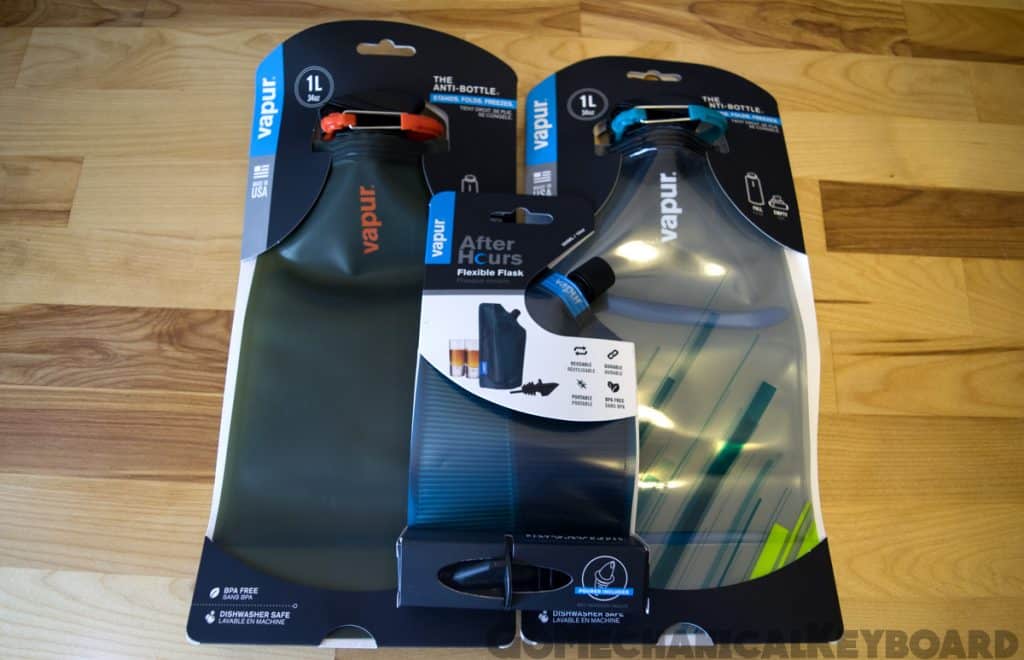 Here's are the freebies we are most excited about, and the ones we see ourselves getting the most use out of.
Lets start with the two Vapur Element Bottles. These Element Bottles (also called Anti-Bottles) give you the best of both worlds by combining a stiff, plastic water bottle with a flexible water bladder. The result is a container that can stand like a water bottle when full, and can be folded down to a tiny package when empty!
These things are great if you do any type of hiking, backing, or traveling. Fill up the 1 liter capacity at the start of your trip and fold it down to save space when it's empty.
The bottle closes extremely snug, so you don't need to worry about leaks (just check the video below for proof), and there's a built-in carabiner on the lid to let you hook it onto your backpack.
Also included was a Vapur Incognito Flask. This is basically the same concept as the above water bottle, but with only 300ml of capacity and a smaller spout. The cap on the Incognito Flask is screw-on, so be sure not to lose it.
One small extra they included which is much appreciated is a pouring spout. You have stick this in your liquor bottles to let you pour a nice and controlled stream into the relatively small opening of the flask.
Overall Thoughts on the First Massdrop Gift Box
Sadly there were no mechanical keyboard related items, but all things considered you can't complain about free stuff. Many of the items are pretty great and useful, especially if you like hiking. The overall value of the gift box is $84 if you were to buy everything retail.
Hopefully, we'll hit that 10 referral mark before long and we can share what comes in that gift box as well! If you'd like to help us out, sign up at Massdrop today.