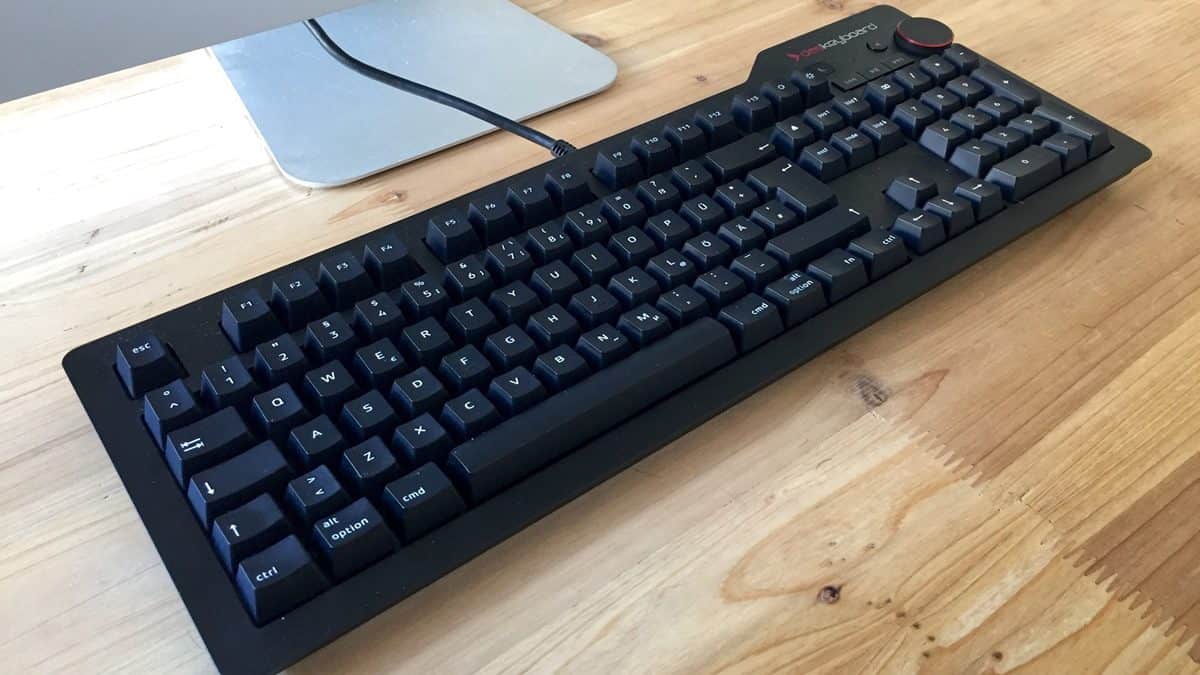 Best mechanical keyboard for typing 2017
Many people turn to mechanical keyboards to help them type faster or more accurately. The feedback you get from a mechanical keyboard assists with these goals, but which mechanical keyboard is the best for typing?
We'll answer that question for you and give you some suggestions so you can be a master typist! If this article doesn't provide what you're looking for, feel free to check out our updated list that covers the best mechanical keyboards for everyday use (which certainly includes typing). If you're looking for a keyboard specifically for programming, check out our best programming mechanical keyboards.
Best Mechanical Switches for Typing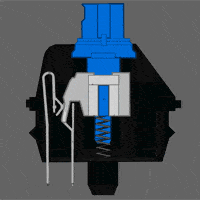 When it comes to typing, the mechanical switches used make a big difference. The main component to a great typing keyboard is the tactile feedback the keys give you. That's why Cherry MX Blue switches are the most preferred switches for typing.
They have a nice physical "bump" you can feel when the keys activate, allowing your body to be certain that the keystroke has been registered. The actuation force is strong enough that you won't mistakenly activate the keys while skimming over them, but not too strong that it will fatigue your fingers.
The next best switch for typing is the Cherry MX Brown switches. These have a similar feedback to the Blues, but take less pressure to activate. The Browns are also don't make a clicky sound from the switch being pressed, so they'll be a bit quieter than the Blues.
If you'd like to quickly find a great keyboard with Brown or Blue switches, check out our chart to compare the best mechanical keyboards. Otherwise, keep reading for some other great keyboard for typing!
Best Mechanical Keyboards for Typing
CM Storm Quickfire Compact Mechanical Keyboard
This unique mechanical keyboard form Cooler Master offers a unique compact keyboard, which is great for ergonomics that a typist likely craves. It combines the command, directional keys and the numpad so you keep the functionality you need but with a much smaller footprint.
It also comes with the much important Cherry MX Blue switches (also available in Brown, too). We feel like these unique features make this the best mechanical keyboard for typing.
Buy on Amazon
Read user reviews
CODE Mechanical Keyboard
We're a big fan of the CODE mechanical keyboards due to their minimalist design approach and intelligent design decisions like using a timeless font on the keys. This full mechanical keyboard offers backlit keys and Cherry MX Brown switches.
This keyboard feels solid to the touch and will withstand years of banging on the keys. Be sure to view our full length review of the CODE 104-key mechanical keyboard.
Buy on Amazon
Read user reviews
Das Keyboard 4 Professional
If you want a mechanical keyboard with all the bells and whistles, look no further. This mechanical keyboard comes with Cherry MX Blue switches as well as an aluminum body and built-in USB 3.0 hub. If you have to work with flash drives often, it's a god send to be able to quickly swap them in and out of your keyboard versus reaching around your computer to find the right slot.
You can check out the video below of me typing 95WPM on my Das Keyboard 4 Pro with Blue switches, and read our full Das Keyboard 4 review as well.
Buy on Amazon
Read user reviews
That finishes up our list of the best mechanical keyboards for typing in 2015! We hope you found the right mechanical keyboard for you, be sure to let us know if there's another keyboard you prefer! If you're looking for a mechanical keyboard for Mac or best mechanical keyboards for programming, we have great guides there as well.