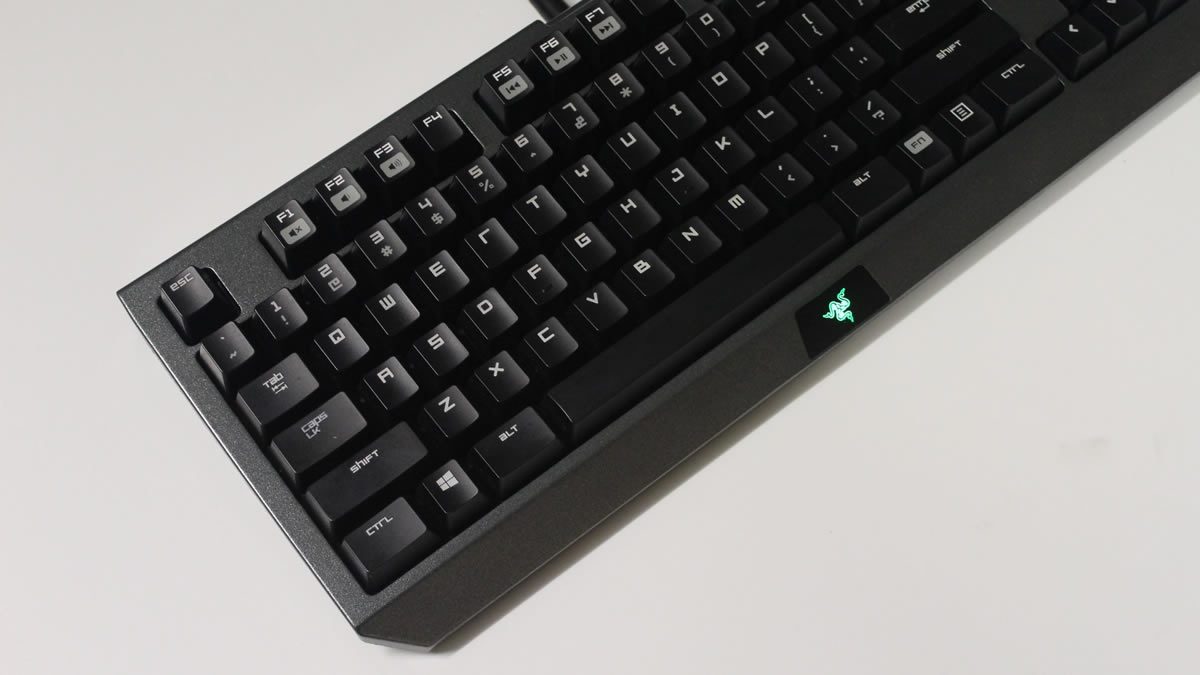 Best tenkeyless mechanical keyboards in 2017
Think about this – how often do you really use the numpad?
If you're like most people, your hand rarely ventures over there. Unless you work heavily with spreadsheets and numbers, most of your typing is going to be done on the main alphanumerical section of the keyboard.
Tenkeyless mechanical keyboards are a great form factor for anyone who can survive without a numpad. The extra space on your desk will be greatly appreciated, and it also allows your body to type and move the mouse with less side-to-side arm movement, increasing your ergonomics. If you still aren't quite sure what you need, check out our starting page before moving on.
Here's a list of some pros and cons of a tenkeyless compact mechanical keyboard.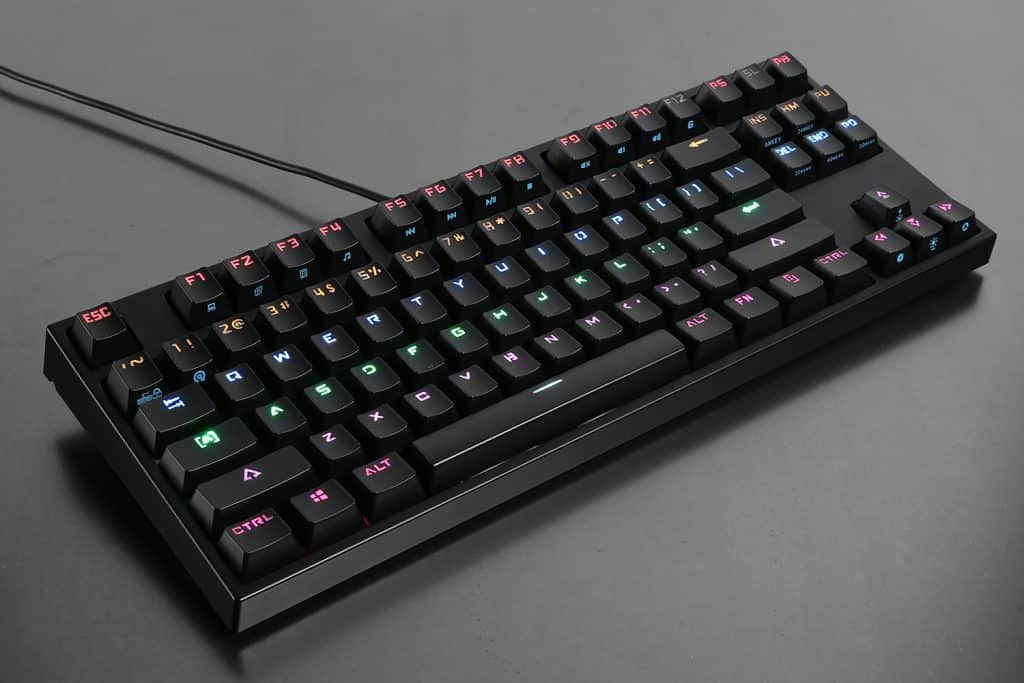 Benefits of Compact Tenkeyless Keyboards
Right-handed mousing is much more comfortable. You no longer need to glide your hand an extra 4-5 inches over the numpad, so it's quicker to switch back and forth.
Increased ergonomics. For the same reason as the previous bullet point, you can more naturally align your shoulder with your mouse since it's closer to the center of your body.
The keyboard doesn't require as much space on your desk. More room for everything else!
Drawbacks of Compact Tenkeyless Keyboards
No numpad! Some games may require one for certain hotkeys. Also if you work with numbers a lot, you're going to sorely miss it.
Entering non-standard characters (º, ¿, Ü, etc.) becomes more difficult or impossible.
Take a day of typing without using your numpad if you're on the fence. Stick a sticky note over it to make sure you don't relapse, and consider if you'd miss it or not.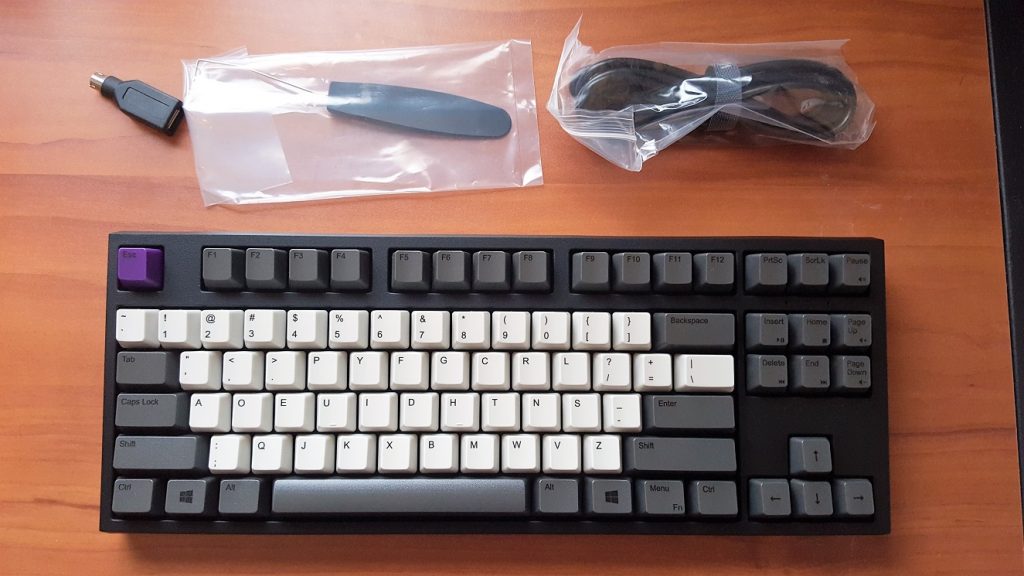 Now that you've had some time to consider if a tenkeyless mechanical keyboard is right for you, we'll continue with some suggestions. If the keyboards below don't catch your attention, head over to our list of the best mechanical keyboards for a few more tenkeyless options. If you still need more choices, we have one last article that you can look through.
CM Storm QuickFire Tenkeyless
The QuickFire has been named our best compact mechanical keyboard, so it's only fitting it shows up first in this list. Affordable and proven by thousands of enthusiasts, this tenkeyless mechanical keyboard is sure to please. It's available with 4 different Cherry-MX switches, and has a detachable USB cable for easy transportation. The USB cord channeled to come out of whichever side of the keyboard works best for you, and there's a set of red WASD keyscaps, should you want to use them.
Buy on Amazon
Read user reviews
Corsair Vengeance K65
The K65 is an awesome looking tenkeyless! It features a brushed gunmetal aluminum chassis for a solid look and feel. The K65 comes with Cherry-MX Red mechanical switches and a detachable USB cable. It also has some features typically seen only on full-sized mechanical keyboards like dedicated volume control buttons and full key rollover.
Buy on Amazon
Read user reviews
Razer Tournament Mechanical Keyboard
Razer makes a great tenkeyless gaming mechanical keyboard, and their Tournament line is made for easy transport. The Razer Tournament compact keyboard uses Razer's propitiatory mechanical switches which are designed for fast activation for gaming. This keyboard has a braided fibre USB cable that's detachable, making it even easy to travel with. The "Stealth" version of this keyboard also does a great job at delivering a more quiet mechanical switch, more-so than Cherry MX varieties. The keycaps are laser-etched, so no matter how much action your keyboard sees, no fading letters!
Buy on Amazon
Read user reviews
CoolerMaster Storm QuickFire TK
Our final mechanical keyboard technically isn't a tenkeyless! It is a compact mechanical keyboard though, fitting the same form factor as a tenkeyless. The CM Storm QuickFire TK combines the numpad and the navigation keys to share the same space. The use of a function key toggles the functionality between numpad and navigation, so you don't sacrifice as much functionality.
Buy on Amazon
Read user reviews