Mechanical keyboard users love to customize their keyboards so they have something different from the masses. A number of sites have popped up to cater to and fill this desire of mechanical keyboard users. These sites are usually called "group buys", where a product must get a certain number of pre-orders before it's guaranteed to be produced, and usually only in a limited-time run. Why would you participate in such a thing? By purchasing in bulk, those in the group-buy get an awesome deal on the product they're purchasing. It's not uncommon to see group buys attaining more than a 50% discount. That's a huge discount on mechanical keyboards (or anything else you want). What's even better is that these discounted purchases are pretty common for mechanical keyboards and related peripherals.
This lets mechanical keyboard enthusiasts get some really cool and unique gear that only a handful of others will ever have! Perfect to add some character to your perfect mechanical keyboard, or adding a little excitement to your cubicle. Let's get into some specific sites you can look at for these group buys.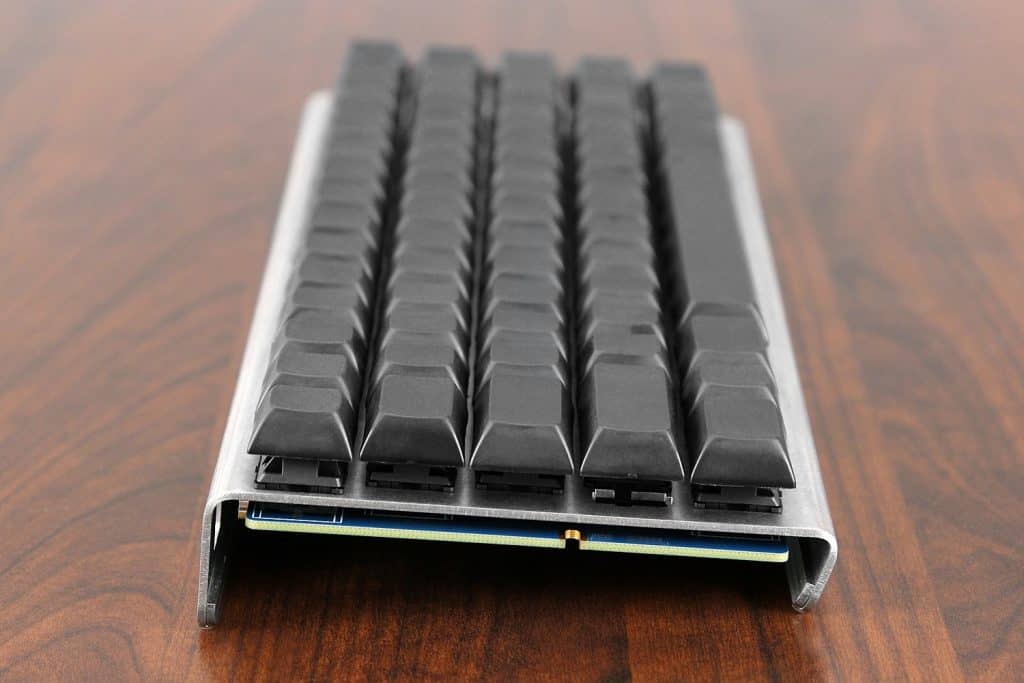 MassDrop is a quickly growing indie group buy site for a wide variety of products, and they currently have 16 active group buys for mechanical keyboards or mechanical keyboard accessories. One of their most popular group buys has been the Infinity Keyboard, a 60% keyboard kit that you assemble yourself. It's just a fraction of the cost of the other 60% mechanical keyboards on the market, showing you the power of group buys.
Some of their other group buys have been things like mechanical keycaps (even in metal), and a Bluetooth keyboard adapter. You may need to sign up before you can view all available options.
Pimp My Keyboard focuses strictly on mechanical keyboard keycaps and gives everyone the ability to design something for the entire community to enjoy. The way it works is you can submit a keyboard design, and if at least 100 people vote for it, you can attempt a group buy! You can view the current group buys, and you'll need an account to purchase anything or vote on ideas. This website takes mechanical keyboard customization to another level. Most hardcore gamers or keyboard enthusiasts love customizing their boards, and this is another great way to do it on a budget.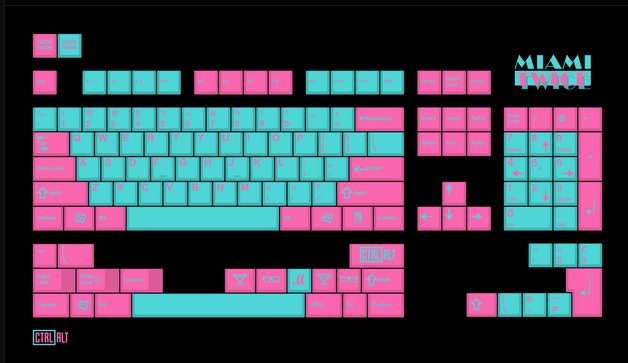 [CTRL]ALT is similar to Pimp My Keyboard in that they both focus on keycaps, but [CTRL]ALT isn't user-driven. They design the keycaps themselves and do a damn good job at it. If you take a look at their past and current group buys, you can see they're not afraid of getting wild with their designs. A true situation of mechanical keyboard keycaps for enthusiasts, by enthusiasts. Again, another great way to customize you board at a low cost. By doing this en masse it allows you to get a key that you want without the hassles of actually making one from scratch (which would take forever). Moreover, by having people dedicated to designing the caps, you may feel comfortable knowing that they will be designed by real enthusiasts who know what they're doing. Another thing that I love about this site and Pimp My Keyboard is that the keys you get are likely to be limited in quantity, making them extra rare and hard to come by.
Conclusion
Mechanical keyboards can be expensive – through buying both a high-quality board and customizing it via keycaps. By utilizing the sites I've talked about above, you can gain substantial cost savings and purchase awesome keyboards on a budget. The only caveat in utilizing the group-buy method is that it limits your choice and requires you to either wait or purchase it right away. That being said, if you're on a budget, this may be the best way to get a solid mechanical keyboard at a low cost. Alternatively, you can check out our article on the best cheapest mechanical keyboards here where we list the best mechanical keyboards that are under $100.