Best Mechanical Keyboard Brands Of All Time
The best mechanical keyboard, in our view, is the one that is the most preferred and most used type of keyboard among all gamers. Mechanical keyboards paved a new level of gaming experience with the comfort, style, and excellent performance it provides. In this guide, I'll review what I think are the best and most popular mechanical keyboard companies of all time.
Before buying the best mechanical keyboard, you have to consider its features. These keyboards, although perform similarly, have their own distinctions and special functions. Whether you are a typist or a gamer who loves that clicking sound, a mechanical keyboard is a great accessory for your computer.
It would be helpful for you if you look into the specifications and read customer reviews before delving into your final decision. You might just see what you are looking for specifically. Check this list of the best mechanical keyboard brands that I have compiled according to their efficiency, durability, and cost. The products are taken from Amazon, with an emphasis on a "typical" keyboard for that company so that you can get a better feel for the design and functionality of that company.
Top Keyboard Brands Compared
Keyboard
Switches
Backlight
Price
Extras
Corsair K55
Rubber Dome
RGB
Check Price
Anti-ghosting

Dedicated multi-media keys

6 programmable macro keys

Das Pro 4 (reviewed)
Cherry MX Blue, Brown
-
Check Price
N-key rollover

Magnetic footbar

Sleep button
SteelSeries Apex
Steelseries QX2
RGB LED
Check Price
Anti-ghosting

Programmable keys

Engine 3 Support

Button remapping


Razer BlackWidow Chroma V2 (reviewed)
Razer Mechanical
RGB
Check Price
5 extra gaming keys

On-the-fly macro recording 

Programmable keys

Customizable software profiles
RealForce Heaven
Topre
RGB
Check Price
Per-key lighting

Efficient key buttons

Topre Keys
1. Corsair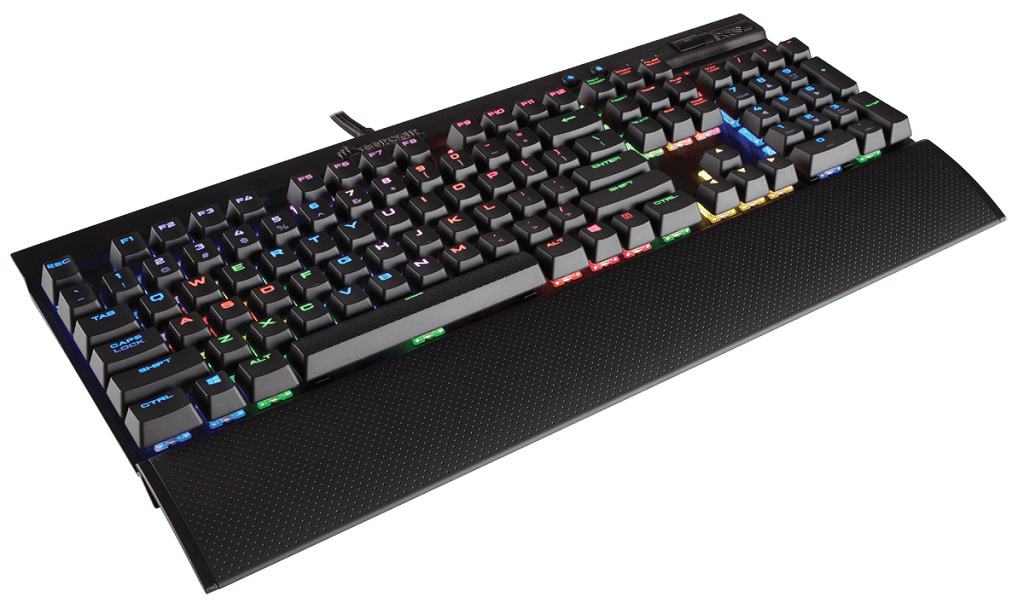 It takes serious dedication for a company to isolate their audience into a single group. Corsair is that brand that has made a name for itself by targeting gamers and giving them an edge in the field of gaming. This is cause alone to put Corsair as one of the best mechanical keyboard brands of all time.
Corsair has embraced players and understands the complexity that comes with e-sports. With their target audience in mind, they are able to create keyboards that cater to gamers worldwide. And with the wide scope of prices, gamers of different backgrounds are well catered to.
If you are among the millions of gamers around the world, then you can be sure that you can find all of your needs accounted with Corsair. Their top keyboards include the K55, STRAFE RGB, and K70 Rapidfire.
Pros:
Excellently Crafted
Modest prices for lower end keyboards
Dedicated to gaming
Cons:
Higher end keyboards are more expensive than most
Complex software
Lacking in media-exclusive keys
2. Das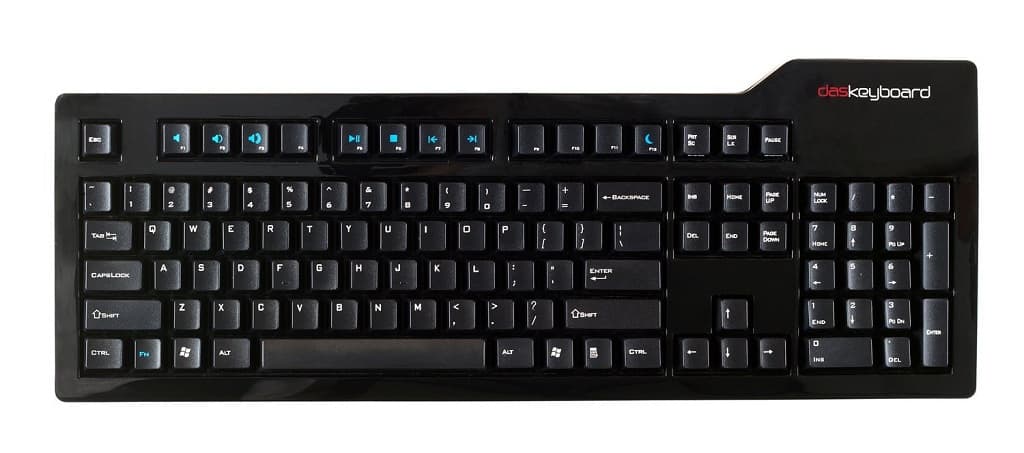 A rightful inclusion to this list of best computer keyboard brands is Das keyboard that highlights how a mechanical keyboard is supposed to feel. This team of self-proclaimed "badasses" definitely lives up to their claim as they spare no expense in creating the highest-quality keyboards. They use the highest-quality materials to produce gold-plated key switches and aluminum finishes.
Their products aren't just for show as Das Keyboards can withstand even the most "badass" of typists with the durability instilled in their products. All of these are complemented by the sleek feel of the keyboard that is made to give a joyous feel to typing. Their top keyboards include the Pro 4 and the Model S.
Pros:
Durable Keyboards
Clicky feedback for enjoyable typing
High-quality material used
Cons:
Good amount of media keys, but lack of more functions prevent it from being pushed to the top
Questionable lack of features for some of the higher priced keyboards
3. SteelSeries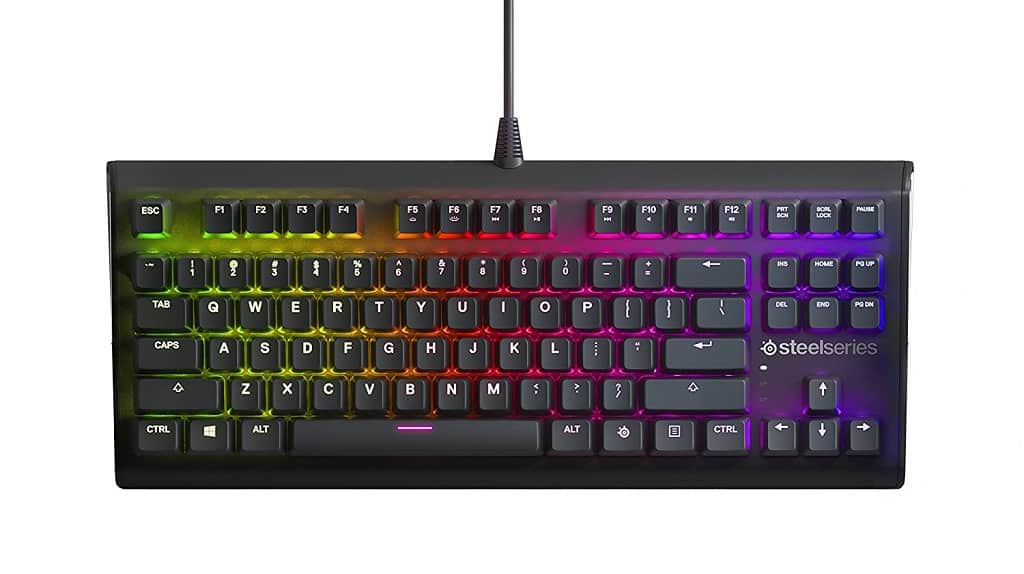 Boasting the cheapest, high-quality keyboards among the top 5 brands here, SteelSeries mechanical keyboards proudly take a spot among the top 5 best mechanical keyboard brands. SteelSeries keyboards give you a stylish addition to your gaming rig set up even when it's just sitting there unplugged. This comes from the modest but classy finish of their keyboards which contrast the sturdy frames they use to cover the keyboards.
Of course, the keyboards really shine (no pun intended) when it's time to plug them in and play. The vibrant and colorful neon-like lights flood the board from underneath the keys. It gives you a warm and inviting atmosphere which is an added incentive when deciding for that "one last game."
Pros:
Stylish Designs
Sturdy and durable
Cheaper than most prices
Cons:
Lighting and key type limitations
Disappointing Macro Recording
Lacking in features overall
4. Razer
With Razer's recent expansion from high-end expensive gear to a more accessible and affordable gear, PC owners of all types can definitely find a keyboard specifically for them. From the beastly Blackwidow Chroma V2 to the more budget-friendly Cynosa Chroma, Razer absolutely has you covered.
Razer always comes hand-in-hand as one of the best mechanical keyboard brands, and this list wouldn't be complete without it being included. The price range goes from expensive to affordable, but every keyboard is definitely worth its price. Even their keyboards with the plastic finish offer an impressive toughness for their weight.
No matter if you are tight on budget or looking for the best of the best, Razer keyboards should definitely be one of your top choices.
Pros:
Keyboards are made specifically for gaming
Affordable prices
Outstanding software
Cons:
Limited customizability
Questionable port placement on keyboards
Some functions, like volume, aren't easily accessible
5. RealForce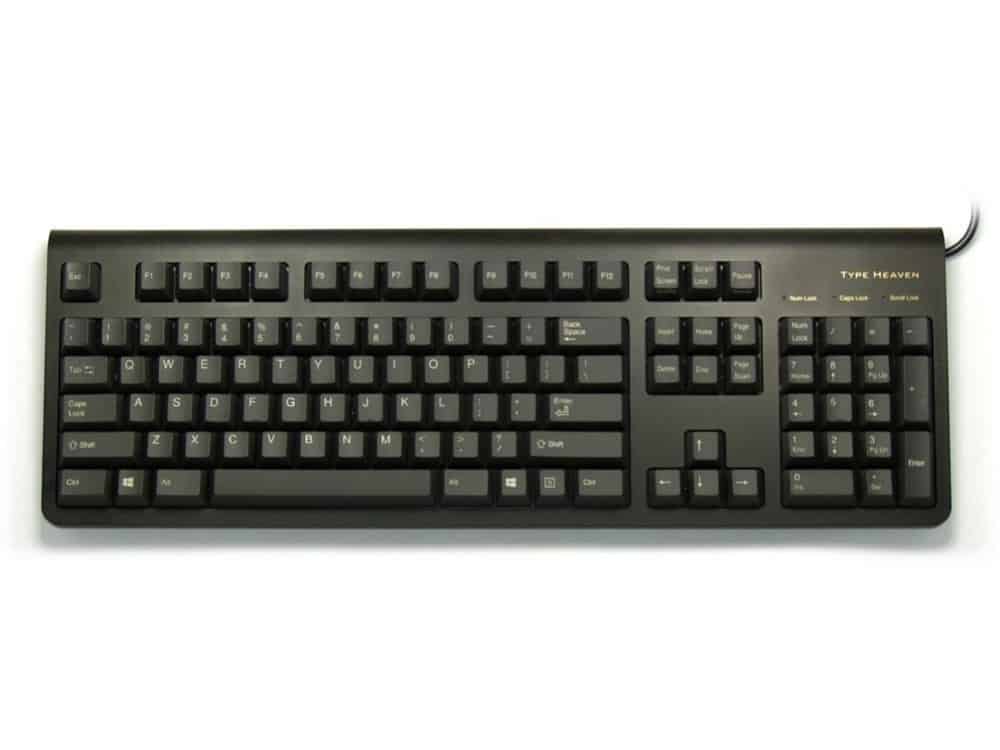 When it comes to the best mechanical keyboard brand that goes straight to the point of design and functionality, RealForce rises against the grain. Their no-nonsense approach to creating their masterpieces can be seen in their keyboard designs, though the modest architecture also works against them.
Topre keyboards come with two things in mind: durability and comfort. With this brand, you're buying into their selling point of unique hardware that pushes the boundaries of keyboard durability. The layout of RealForce's keyboard also ensures that your hands feel right at home.
The brand's one downfall, however, comes from it being not as flashy as the other entries on this list. But if you're not one to care about the flash, then Topre keyboards should be just right for you given that the price won't deter you.
Pros:
Amazing Keyboard durability
Designed to reduce hand fatigue
Key switches unique to Topre
Cons:
Keyboards are too expensive for their offered features
Lacking in features
Bland compared to other brands
Verdict
The process of checking the best mechanical keyboard won't be enough if you don't make a comparison of the best among the best. I, for one, make it a habit of jotting down my preferences and taking other users' reviews into account before purchasing one.
Corsair and SteelSeries are the ideal brands for you if you are into its ergonomic design and colorful backlight. Look for Razer keyboards if you are a gamer with a tight budget for a mechanical keyboard. Das and RealForce are recommended for either typists or gamers that prefer simplistic configuration over a mushy one.
With these considerations in mind, you will never go wrong with the best mechanical keyboard brands of all time! You can also check our best and affordable keyboards article for your needs cost-friendly needs.