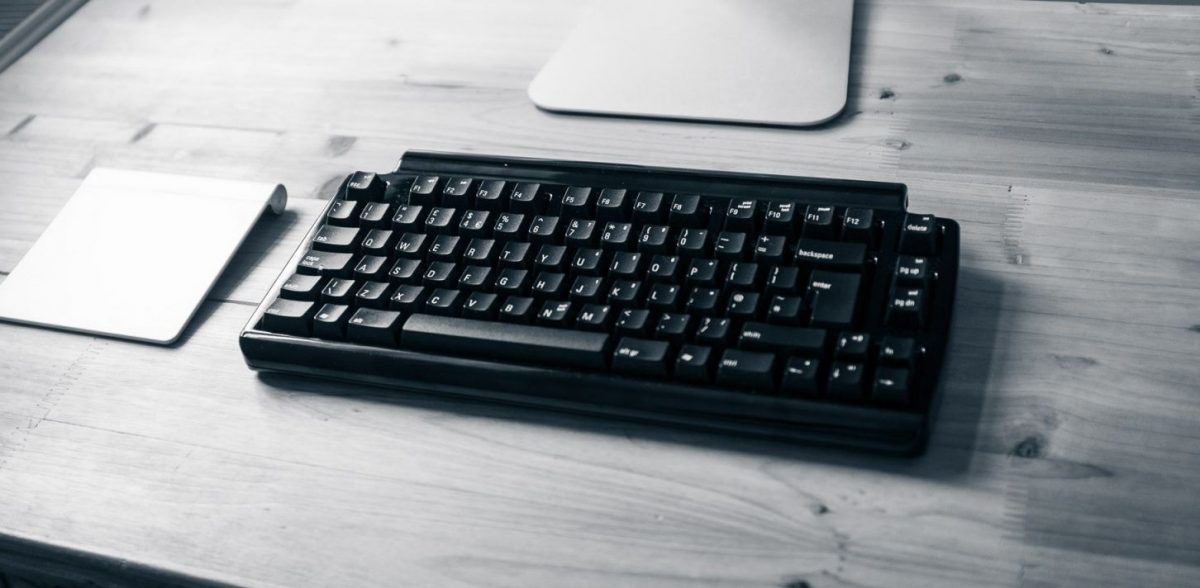 Best wireless mechanical keyboard in 2017
Mechanical keyboards are without a doubt the king of the desktop typing device. However, if you're building a home theater PC or some other setup where a wired keyboard would be a hindrance, a wired mechanical keyboard might not seem feasible. Even when it comes to smaller tenkeyless (TKL) mechanical keyboards, they are almost always wired.
To solve this problem, we went out and searched for the best wireless mechanical keyboard in 2017 we could find. The results are limited, but it is possible to get a wireless mechanical keyboard that will work for your gaming or office setup. In this guide and list, we'll outline the key features of wireless mechanical keyboards and which ones we think are the best given its price.
Wireless Mechanical Keyboard Comparison
Below is our list of the best wireless mechanical keyboards which compares essential features for all keyboards (updated for 2017)
| | | | | | | |
| --- | --- | --- | --- | --- | --- | --- |
| Keyboard | Form Factor | Switches | Battery | Backlighting | Range | Price |
| Majestouch Convertible 2 | Full | Cherry, various | 2x AA | No | 30+ ft. | View on Amazon |
| Majestouch Minila Air | 60% | Cherry, various | 2x AA | No | 30+ ft. | View on Amazon |
| XArmor U9W | Full | Cherry Brown | 2x AA | No | 15 ft. | View on Amazon |
| Rapoo KX | 60% | Kailh Yellow | Lithium Rechargeable | Yes | 32 ft. | View on Amazon |
| Matias Secure Pro | 60% | Matias Quiet | Lithium Rechargeable | No | 15 ft. | View on Amazon |
| Lin-Don Tech | 60% | Kailh Blue | Rechargeable | Yes | 30+ ft. | View on Amazon |
Now we'll provide some more details on each wireless mechanical keyboard.
Majestouch Convertible 2

The Majestouch Convertible 2 by Japanese manufacturer Filco is a full-sized, Bluetooth wireless mechanical keyboard available in Cherry MX Brown, Blue, and Black switches.
The Majestouch Convertible 2 mechanical keyboard is excellent for connecting to multiple devices – it can connect to 4 devices at once, and you simply switch between them by pressing Ctrl + Alt + Fn and 1, 2, 3, or 4.
Given that this wireless keyboard connects via Bluetooth, it's perfect for syncing up with your smartphone or tablet for super quick and accurate typing on a mobile device. If you're the lazy type who is most efficient with a keyboard, this could be the one for you.
The Convertible 2 requires 2 AA batteries which should last you about 6 months, and it comes with a USB cable which allows it to draw power while remaining as a wireless device. So you could plug the USB cable into a computer or phone-charger and operate the keyboard as normal if needed.
Buy on Amazon
Read user reviews
Majestouch Minila Air
If the Convertible 2 mechanical keyboard is too expensive for you, or if you're just looking for a mini mechanical keyboard, check out the Majestouch Minila Air, also made by Filco.
You can find this keyboard in Cherry MX Blue, Brown, Black, and Red varieties.
This wireless mechanical keyboard has a really interested, compact key layout. Unlike many 60% mechanical keyboards, you still get arrow keys and a delete key. However, many keys are smushed into a much smaller form such as the spacebar key. Although most mechanical keyboards are 100% in size, this 60% one allows for a much more portable experience.
This keyboard connects via Bluetooth and can connect to up to 3 devices at a time. It runs off of 2 AA batteries that can last 6 months of daily use before needing to be replaced.
This wireless keyboard is an excellent option, especially if you want a wireless mechanical keyboard you can travel with easily. Being able to connect to a smartphone or tablet would make getting your work done on the road a lot easier.
The main downside of this keyboard is some people may not like the lacking keys, or that some keys have been made more compact. That being said, this is an excellent portable option for those on a budget.
Buy on Amazon
Read user reviews
XArmor U9W Wireless Mechanical Keyboard
The XArmor U9W wireless mechanical keyboard comes with Cherry MX Brown switches, making it one of the best wireless mechanical keyboards available. Very few wireless mechanical keyboards use Cherry MX switches, so it's nice to have the option here.
The XArmor U9W operates on the 2.4 GHz wireless spectrum and has a wireless range of 15 feet. The keyboard has the option to use a USB cable for power when your batteries are running low or dead, and has built-in battery saving features such an auto-sleep when not in use.
It should be noted that the keyboard only connects wirelessly via a USB dongle. If you plug the device in with a cord, it only uses the cord to power the mechanical keyboard, not to connect to your computer. The U9W comes with a detachable wrist rest and runs on 2 AA batteries.
Since it requires a USB dongle, it's not going to sync up with a smartphone or tablet nicely like a Bluetooth keyboard might. This wireless mechanical keybard is definitely a top buy for us and fits gamers who like the Cherry MX response.
Buy on Amazon
Read user reviews
Rapoo KX Wireless Cherry MX Keyboard
The Rapoo KX mechanical keyboard uses Kailh Yellow switches which are a linear switch similar to Cherry MX reds.
The keyboard operates on a 5G wireless spectrum, which shouldn't interfere with the other wireless networks in your home. It has a great wireless range of 10 meters, and a rechargeable lithium battery.
The Rapoo KX charges using a micro-USB cable, so you can use the same cable you use for your smartphone for charging. It also has LED backlit keys at adjustable levels.
This keyboard uses a 60% form factor, making it a great mobile option if you need to travel with it or use it wirelessly from the couch.
The KX has a top row of capacitive touch keys, which is interesting but might not be ideal for some users that prefer physical buttons. These capacitive keys double as media keys when using the function modifier. The Rapoo KX is also a great looking keyboard that you'd be proud to display in your living room or home theater. It's without a doubt the best value wireless mechanical keyboard – perfect for those on a budget.
Buy on Amazon
Read user reviews
Matias Secure Pro Wireless Encrypted Keyboard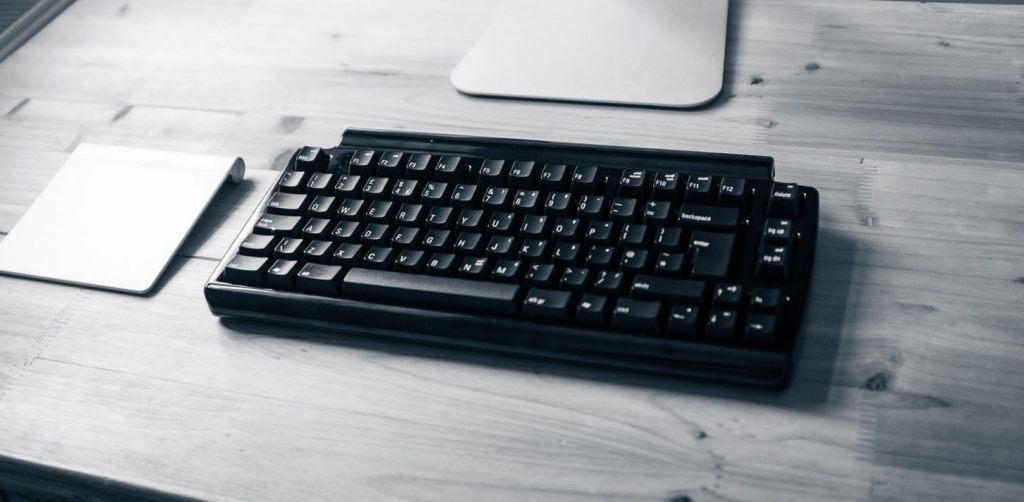 The Matias Secure Pro mechanical keyboard uses Matias Quiet Switches, which is a tactile switch modified to be quieter than regular mechanical switches. A perfect mechanical board for work or quiet areas.
The Secure Pro connects wirelessly to your computer via an AES encrypted USB dongle, which ensures everything you're typing can't be cracked by hackers.
The Secure Pro mechanical keyboard has a 1,600 mAh battery, which gives you enough charge time to last you for 6 months to a year on a single charge!
The Secure Pro polls at 200 Hz, which means it sends the keystrokes to the wireless dongle very frequently and you won't notice a lag or delay while typing. The Secure Pro is also designed to eliminate any ghosting, which means it should be Full NKRO and handle any key combinations you need to throw its way.
This wireless mechanical keyboard has media function keys for fast control of your media. There's also a USB port on the mechanical keyboard to use the charging cable to power the device. If you have it plugged in and charging, you can charge other devices through the side USB ports.
Buy on Amazon
Read user reviews
LinDon-Tech Wireless Mechanical Keyboard
This LinDon-Tech mechanical keyboard is a bit different from others on the list as it offers some colored backlighting and a very cheap price tag.
This keyboard connects via Bluetooth making it a great tablet keyboard and also great for use with smartphones. It has Kailh Blue switches.
You can connect to up to 3 devices at once and it runs on a rechargeable battery that charges via an included USB cable.
Being that this is another 60% mechanical keyboard (tenkeyless), you'll have to be comfortable with using hotkey combinations in order to use all the functions (such as Fn + Backspace for "Delete").
Buy on Amazon
Read user reviews
And that concludes our list and in-depth review for the best wireless mechanical keyboards in 2017. The list has an excellent variety of different prices and functionality. Perfect for gamers on the go or just your everyday typist. Wireless mechanical keyboards are extremely convenient and perfect for multiple devices and portability. In the section below, we'll look at the major differences between Bluetooth and USB mechanical keyboards.
Bluetooth Mechanical Keyboard vs Wireless USB Dongle
The mechanical keyboards above connect using one of two wireless technologies – either Bluetooth or via a wireless USB dongle. For most people's uses, Bluetooth is the superior technology because it's more versatile and doesn't require a small dongle to keep track of.
With Bluetooth technology, a receiver is typically already built into most devices such as your smartphone, tablet, and laptop. There's no need for plugging a receiver into the device in order for it to sync with the keyboard.
This is a huge advantage when you want to use your mechanical keyboard with multiple devices, as there's no physical dongle you need to move around between devices.
Of course, most desktop computers don't come with a Bluetooth receiver, so that may be something you need to purchase separately. Something like this USB Bluetooth adapter would do the trick for only around $15.
If you have a wireless mechanical keyboard that requires a USB dongle to be the receiver, you're going to be more limited in your uses. You'll be fine with laptops and desktops, but most tablets and smartphones do not have a USB port that you can tap into.
One thing you should note before you take the plunge on a wireless mechanical keyboard is you aren't going to get NKRO or even 6KRO over a wireless signal, so if using complicated shortcuts is something you do often, you should check out our best mechanical keyboards instead.
Be sure you keep the above differences in mind when choosing the best wireless mechanical keyboard for you!