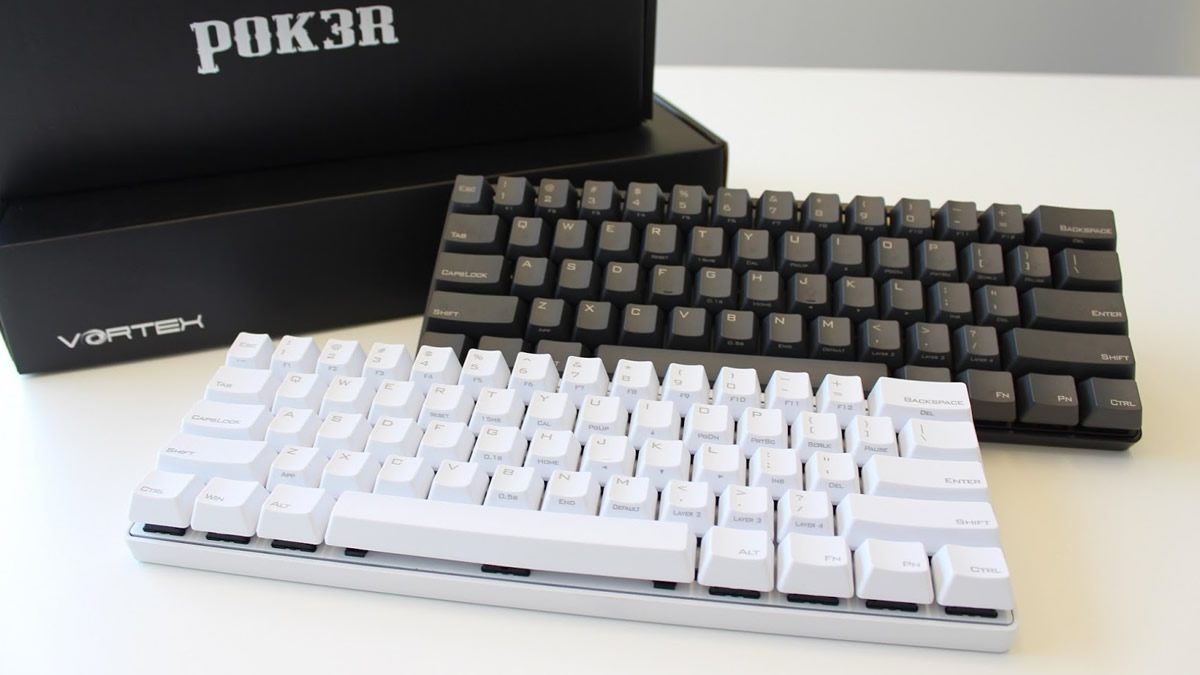 Top white mechanical keyboards 2017
One surprising question that comes across to us surprisingly often is "what's the best white mechanical keyboards"?
It seems that many people want a white keyboard case to match the rest of their computer accessories or desk. Finding a keyboard with a black case is easy enough, but not many mechanical keyboards come in white.
Here's a list of the top white mechanical keyboards available today.
1. Havit HV-KB389L (Royal Kludge rebrand)
When it comes to style, the Havit HV-KB389L can't be beat. This white keyboard has RGB backlighting and a really awesome side-backlight that runs along the entire case.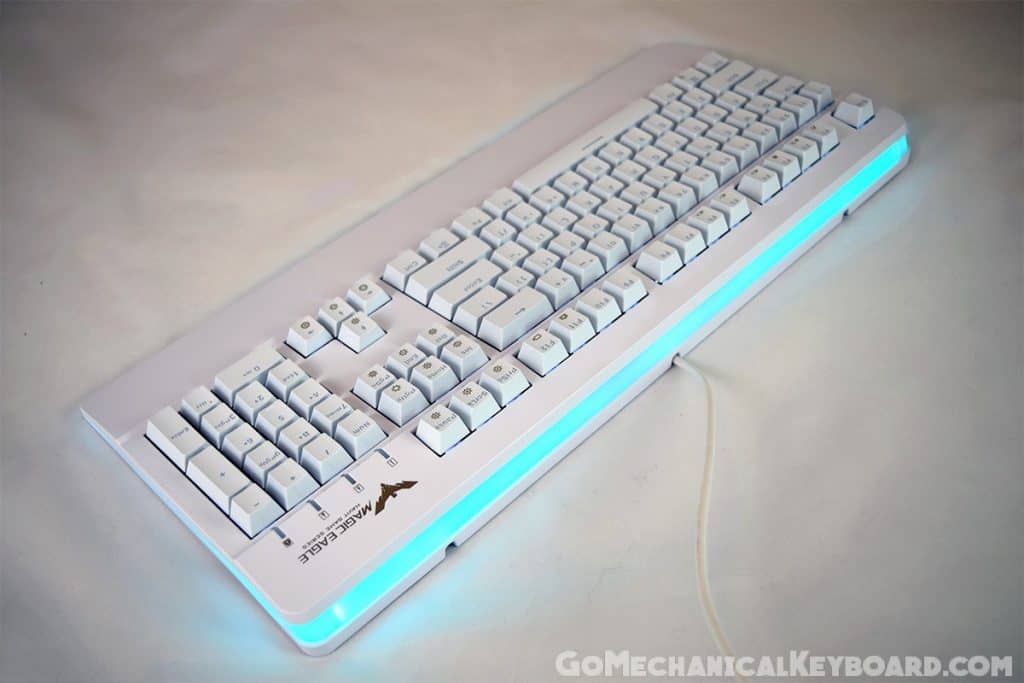 The keyboard only comes in Kailh Brown switches which could be a downside if you prefer another switch type.
You can check out our full-length HV-KB389L review for more details about this beautiful keyboard. You can find a rebranded version below, as the original doesn't appear to be available.
Buy on Amazon
Read user reviews
2. Vortex Poker 3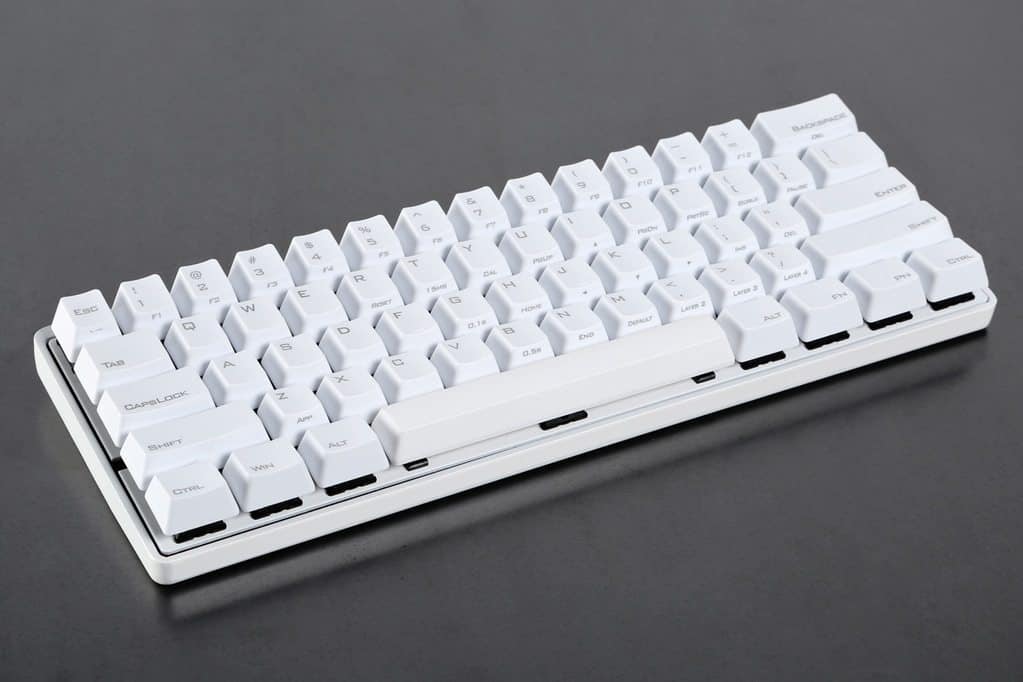 The Vortex Poker 3 is a 60% keyboard layout, which is ultra-compact and certainly not for everyone. This mechanical keyboard is available in both black and white.
This mini keyboard has a ton of features that gives you the functionality of a full keyboard through the use of different keyboard layers accessed by holding down different function keys.
If you're interested in learning more about how exactly this keyboard works, I suggest you read our Vortex Pok3r RGB review where we go more in-depth.
This keyboard is also available in a Bluetooth model in case wireless is important to you.
Buy on Amazon
Read user reviews
3. Aula White Gaming Keyboard
Aula is a relatively unknown brand, but they make an all-white mechanical keyboard that might be what you're looking for, particularly if you're after a
gaming mechanical keyboard
.
The keycaps and built-in wrist rest and gaming-stylized which might be a turn-on or turn-off, but it's certainly white!
Buy on Amazon
Read user reviews